FATCA Canada – Is the CRA still Enforcing IRS FATCA Compliance?
FATCA Canada – Is the CRA still Enforcing IRS FATCA Compliance?
For Americans living in Canada and concerned about the IRS and FATCA Reporting of Canadian Accounts and Assets, the noose has just gotten a bit tighter — due in part to a recent court holding in Canada.
A Judge in the Federal Court of Canada dismissed an appeal on behalf of Americans residing in Canada, who – like millions of other expats worldwide – believe FATCA reporting is unfair.
FATCA Canada
The U.S. and Canada have several tax treaties in place, including a Bilateral Tax Treaty, Totalization Agreement (Social Security) and FATCA Agreement.
The FATCA Agreement requires Canadian FFIs (Foreign Financial Institutions) to report U.S. accountholders to the IRS. Likewise, the FATCA Agreement is reciprocal and requires the U.S. to report to Canada as well.
Once the FFI reports to the IRS, the clock starts ticking.
If the IRS, DOJ or DOT contacts the U.S. accountholder before he or she has a chance to get into IRS Offshore Tax Amnesty, and submit to IRS Offshore Tax Compliance — the person will miss the chance to get into compliance.
Important Case Takeaways re: Americans in Canada & FATCA
As provided by the Federal Court in Canada:
"That said, and focussing on the impact of the Impugned Provisions as I am required to do, at the end of the day, the effect of the Impugned Provisions is to compel U.S. persons in Canada to comply with their pre-existing obligations under American tax laws.




The Charter does not require Canada to assist persons resident in this country in avoiding their obligations under duly-enacted laws of another democratic state, nor does it require this country to shelter those living in Canada from the reach of foreign laws.




Indeed, as was noted earlier, insulating persons resident in this country from their obligations under duly-enacted laws of another democratic state is not a value that section 15 of the Charter was designed to foster."




"While these individuals' frustration may be understandable, when viewed objectively, the decision of the Canadian government to share these individuals' banking information with the IRS because their American citizenship or national origin makes them subject to American tax laws does not devalue their worth as individuals.




Nor does it send the message that U.S. persons are less capable or less worthy of recognition as human beings or as members of Canadian society. It is thus not discriminatory.
Golding & Golding, A PLC
We have successfully represented clients in more than 1000 streamlined and voluntary disclosure submissions nationwide, and in over 70-different countries.
We are the "go-to" firm for other Attorneys, CPAs, Enrolled Agents, Accountants, and Financial Professionals across the globe.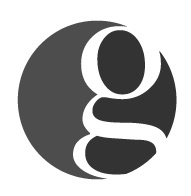 Golding & Golding: Our international tax lawyers practice exclusively in the area of
IRS Offshore & Voluntary Disclosure
. We represent clients in 70+ different countries. Managing Partner Sean M. Golding is a
Board-Certified Tax Law Specialist Attorney
(a designation earned by < 1% of attorneys nationwide.
). He leads a full-service offshore disclosure & tax law firm. Sean and his team have represented thousands of clients nationwide & worldwide in all aspects of IRS offshore & voluntary disclosure and compliance during his 20-year career as an Attorney.
Sean holds a Master's in Tax Law from one of the top Tax LL.M. programs in the country at
the University of Denver
. He has also earned the prestigious
IRS Enrolled Agent credential
. Mr. Golding's articles have been referenced in such publications as the
Washington Post, Forbes, Nolo, and various Law Journals nationwide
.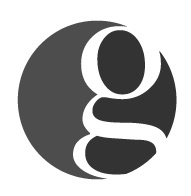 Latest posts by Golding and Golding, Board-Certified Tax Law Specialist (see all)