FATCA Amnesty – Foreign Assets | IRS FATCA Amnesty Program
FATCA Amnesty: FATCA is the Foreign Account Tax Compliance Act. If you are out of compliance, you may require IRS FATCA Amnesty — we can help. There are several components to Foreign Account and Asset reporting.
FATCA Amnesty
When dealing with the individual (non-FFI) component to FATCA, it primarily involves Filing Form 8938 to report Specified Foreign Financial Assets to the IRS.
Some examples of reportable assets, includes Foreign:
Bank Accounts

Investment Accounts

Life Insurance

Mutual Funds

Retirement
Foreign Account Tax Compliance Act
Our Board-Certified Tax Lawyer Specialist Team specializes exclusively in FATCA Amnesty, IRS Offshore Disclosure, & FBAR Compliance.
FATCA has many components to it. It impacts both individuals, entities and institutions, but our focus is on individuals and businesses with an individual reporting requirement on Form 8938,
IRS FATCA – How is it Filed
A person (Individual or Entity) files FATCA by preparing and submitting a Form 8938 along with their 1040 Tax Return.
What is a FATCA Letter?
A FATCA Letter is when your Foreign Financial Institution send you a request to confirm your U.S. status. It is usually accompanied by a Form W-8 or W-9.
While the Foreign Bank may require you complete the letter, it is not a part of your tax return.
FATCA Filing
It is filed when your 1040 tax return is due. Therefore, if you file an extension for your tax return filing, the Form 8938 goes on automatic extension as well — since it is a form included in your tax return.
What is included in the 8938 Form?
The form requires that you include various different types of information about your specified foreign financial assets.
This includes:
Name of the Institution or Issuer

Highest Balance

Income Generated

Type of Income Generated

If the account/asset was opened or acquired in the current year

If the account/asset was opened or closed in the current year

If the asset is owned with a spouse

If the account generated any income
What if the Form is not Filed?
If the form is not filed, the person is considered out-of-compliance, and it may lead to fines and penalties.
What are the 8938 Penalties?
You may be subject to penalties if you fail to timely file a correct Form 8938 or if you have an understatement of tax relating to an undisclosed specified foreign financial asset.
Failure-To-File Penalty
If you are required to file Form 8938 but do not file a complete and correct Form 8938 by the due date (including extensions), you may be subject to a penalty of $10,000.
Continuing Failure to File
If you do not file a correct and complete Form 8938 within 90 days after the IRS mails you a notice of the failure to file, you may be subject to an additional penalty of $10,000 for each 30-day period (or part of a period) during which you continue to fail to file Form 8938 after the 90-day period has expired. The maximum additional penalty for a continuing failure to file Form 8938 is $50,000.
Married Taxpayers Filing a Joint Income Tax Return
If you are married and you and your spouse file a joint income tax return, the failure to file penalties apply as if you and your spouse were a single person. You and your spouse's liability for all penalties is joint and several.
Use Foreign Account Amnesty to Reduce or Avoid Penalties
Whether it is because you did not you had to report foreign accounts, thought you were below the threshold for filing, did not realize non-bank accounts were required to be reported, and/or have other unreported income, accounts, investments or assets – we can help.
What Can You Do?
Presuming the money was from legal sources, your best options are either the Traditional IRS Voluntary Disclosure Program, or one of the Streamlined Offshore Disclosure Programs.
Golding & Golding, A PLC
We have successfully represented clients in more than 1,000 streamlined and voluntary disclosure submissions nationwide and in over 70-different countries.
We are the "go-to" firm for other Attorneys, CPAs, Enrolled Agents, Accountants, and Financial Professionals across the globe.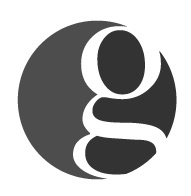 Golding & Golding: Our international tax lawyers practice exclusively in the area of
IRS Offshore & Voluntary Disclosure
. We represent clients in 70+ different countries. Managing Partner Sean M. Golding is a
Board-Certified Tax Law Specialist Attorney
(a designation earned by < 1% of attorneys nationwide.
). He leads a full-service offshore disclosure & tax law firm. Sean and his team have represented thousands of clients nationwide & worldwide in all aspects of IRS offshore & voluntary disclosure and compliance during his 20-year career as an Attorney.
Sean holds a Master's in Tax Law from one of the top Tax LL.M. programs in the country at
the University of Denver
. He has also earned the prestigious
IRS Enrolled Agent credential
. Mr. Golding's articles have been referenced in such publications as the
Washington Post, Forbes, Nolo, and various Law Journals nationwide
.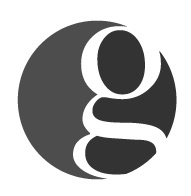 Latest posts by Golding and Golding, Board-Certified Tax Law Specialist (see all)