Exit Tax Planning (2019) – U.S. Tax of Green Card Holders & Citizens
Exit Tax Planning (2019) – U.S. Tax of Green Card Holders & Citizens
Exit Tax Planning: IRS tax rules for expatriation from the United States requires a complicated tax analysis to determine if the expatriate must pay U.S. Tax.
Exit Tax and Expatriation involve certain key issues. These typically include:
Renouncing U.S. Citizenship

Relinquishing a Green Card

Exit Tax

Form 8854

Covered Expatriates
With the repeal of FATCA being eliminated from tax reform, coupled by the fact that residence-based taxation was also not included in the recent tax reform (RBT), many individuals are coming to the sobering realization that expatriating/renouncing citizenship is a very real option.
Otherwise, they will continue to be taxed by the United States on their worldwide income (aka Citizen-Based Taxation or CBT), and have to report under FATCA.
What is U.S. Exit Tax?
U.S. Exit Tax is the IRS and U.S. Government's way of making individuals who are considered U.S. Citizens or Long-Term Residents to pay a tax (depending on certain factors) to the U.S. Government upon "Exiting" or "Expatriating" from the U.S.
The following are the typical categories of individuals we work with for exit tax planning.
Legal Permanent Residents/Green Card holders
For some people, they may have citizenship in a foreign country but are considered Legal Permanent Residents (aka Green Card Holders) in the United States and were never made aware of the true tax consequences of being considered a US person (especially worldwide taxation).
Many clients we work with were under the misimpression (understandably so) that citizen-based taxation involves U.S. citizens. And, since Legal Permanent Residents/Green Card Holders are not citizens of the United States, they would not be subject to worldwide income and offshore reporting.
Accidental Americans
Another group of individuals who are being unfairly burdened by FATCA and other offshore reporting rules are Accidental Americans. There has been a surge in the number of Accidental Americans that we have been working due to the fact that many of them had no idea that they were considered Americans.
The typical example is an individual whose parents were US citizens and they may have been born in the United States or outside of the United States to U.S. Citizen parents —  and literally never thought of themselves as US citizens. Why would they? They reside outside of the United States and in many situations have literally never stepped foot in the US.
As a result, it is dumbfounding if not mind-numbing to believe that the US requires these individuals to still report and pay tax to the United States.
U.S. Citizens or Green Card Holder Turned "Expat"
A final category of individuals we work with, are US citizens who have simply moved outside of the United States and have literally no intention of ever returning. As a result, the idea of paying continual US tax in a situation in which they may live in a low tax jurisdiction and the receiving income which is considered tax-free under the laws of their current country just makes no sense.
As a result, these individuals want to renounce their US citizenship.
Why Does the IRS Care?
Because the IRS believes (incorrectly), that proper tax avoidance is the same as illegal tax avoidance (e.g. attempting to avoid long-term status in the United States in order to avoid paying tax)
Here's a typical example: David a Permanent Resident who came to the United States in 2010. While in the United States David earned millions upon millions of dollars and uses that money to purchase stocks and investments offshore. David is smarter than the rest of us and was able to successfully grow his investments into the solid eight figures.
David wants to expatriate from the U.S. for multiple reason, including paying any "exit tax." It should be noted that David is otherwise in tax compliance in the United States.
When David leaves the United States, if he was considered to be a long-term resident, he would be subject to certain taxes (aka exit taxes) that he would otherwise not be subject to if he was not considered a long-term resident.
As a result, David leaves the United States after 7 years, and gives up his green card prior to having to pay any exit tax.
Key Exit Tax Planning Tips
The following are a few key tips to keep in mind:
Citizen vs. Resident
If you are a U.S. citizen, then chances are under any circumstance (excluding dual-citizenship exceptions) you would be required to file form 8854, which is the IRS form used for expatriation (aka renouncing your citizenship).
Alternatively, if you are resident of the United States, then it is important to determine whether you are a long-term resident. Typically (there are always exceptions) you are considered a long-term resident if you reside in the United States (tax treaty residence rules notwithstanding) for at least eight of the last 15 years. If you are considered a long-term resident then you will usually have to follow the same expatriation rules as a citizen would- typically requiring the filing of form 8854.
**Exceptions: There are certain exceptions for both citizens and residents when determining whether they have to file a form 8854. While typically is better to err on the side of caution, that does not mean proactively filing forms with the IRS in which you otherwise do not have to file if an exception applies. You should speak with an experienced attorney to assess your specific situation.
5 Years of Tax Compliance 
It is important to understand that there are different categories of what is considered a "covered expatriate," and the third category is the most encompassing. The third category is having to show that you properly filed all of your returns and other tax compliance for the last five years.
Thus, even if you do not need the income tax/asset value tests in determining whether you are considered a covered expatriate, the mere fact that you may not have properly filed your returns, FBARs may result in you being out of compliance.
With the recent enforcement of FATCA and more than 300,000 foreign financial institutions reporting taxpayer information to the IRS, the IRS may already have your foreign account information without you even knowing it.
This is not intended to scare you, but rather to make sure you are informed that if you try to confirm or sign under penalty of perjury that you are in tax compliance for the last five years, but have not reported foreign income or disclosed foreign accounts (and the IRS already has your information), you may be leading to a much bigger headache in the future.
Asset Test
When it comes to determining the $2 million asset test it is important to understand that certain assets may be excluded or exempted from that value. Oftentimes, assets involving retirement and other employment plans may not be included as part of the total amount used to determine whether you need the asset test.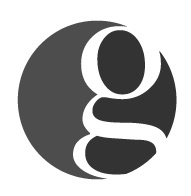 Golding & Golding: Our International Tax Lawyers practice exclusively in the area of
IRS Offshore & Voluntary Disclosure
. We represent clients in 70 different countries. Managing Partner, Sean M. Golding, JD, LL.M., EA and his team have represented thousands of clients in all aspects of IRS offshore disclosure and compliance during his 20-year career as an Attorney. Mr. Golding's articles have been referenced in such publications as the
Washington Post, Forbes, Nolo and various Law Journals nationwide
.
Sean holds a Master's in Tax Law from one of the top Tax LL.M. programs in the country at
the University of Denver
, and has also earned the
prestigious Enrolled Agent credential
. Mr. Golding is also a
Board Certified Tax Law Specialist Attorney
(A designation earned by Less than 1% of Attorneys nationwide.
)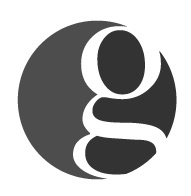 Latest posts by International Tax Lawyers - Golding & Golding, A PLC (see all)