Board Certified Tax Attorney vs. "Lawyer Specializing in Tax" Marketing
Tax law is a very difficult area of law, mainly because tax law is so vast with what seems like an infinite amount of information.
Almost all activities involve some form of tax, whether it is income tax, employment tax, sales tax, excise tax, or any number of other types of different federal, state, or local tax.
Becoming a California (Board Certified) Tax Specialist
Becoming a Board Certified Tax Specialist is a tough feat. The specialist exam for Tax specifically, is known for being extremely difficult.
There are more than 200,000 attorneys in California, and tens of thousands of them practice in some area of tax.
Whether they are full time tax attorneys or they practice tax law as part of a bigger practice such as estate planning, real estate, divorce, corporate and business law, or acting as outside counsel — tax law is everywhere.
Less Than 350 Board Certified Tax Law Specialists in California
In California alone, there are less than 400 Board-Certified Tax Specialists. Why? Because the test is brutal.
It covers many different areas of tax, oftentimes areas which are not even included in the practitioner's daily area of practice. Tax Specialist Exam study materials are scarce at best, and basically the practitioner has to rely upon is his or her experience to complete the full day exam. 
And, in order for a person to be Board Certified — the applicant must also meet rigorous ethical and experience requirements as well.
Less than 1% of Tax Attorneys Nationwide Are Certified Specialists
Sean M. Golding is one of less than 350 Attorneys (out of more than 200,000 practicing California Attorneys) to earn the Certified Tax Law Specialist credential. The credential is awarded to less than 1% of Attorneys.
The exam is widely regarded as one of (if not) the hardest tax exam given in the United States for practicing Attorneys. 
Sean has accumulated nearly 20 years of legal experience, earned a Master's in Tax Law, and is also an Enrolled Agent, the highest credential awarded by the IRS (which authorizes him to represent clients before the IRS nationwide). Mr. Golding is also a licensed California Real Estate Broker.
Sean has served as a contributing author to the Tax Specialist Attorney legal book series on issues involving U.S. and International IRS and State Tax matters for individuals and businesses.
He is frequently called upon to lecture and write on issues involving IRS Offshore Voluntary Disclosure.
Why Does This Matter?
It is important, because we are finding out through our clients that many practitioners who are not board certified are holding themselves out a specialists or "individuals who specialize" in an area of tax law (especially Offshore/Voluntary Disclosure) – where they do not have the proper experience or even actually specialize in any one particular area.
For example, at our firm, we specialize in IRS Offshore/Voluntary Disclosure of unreported income, assets, accounts, and investments.
Other firms will indicate they "specialize" in tax or even assert being an "expert" in Offshore/Voluntary Disclosure –  but then handle 10 other different types of tax law, and sometimes even non-tax law representation.
It matters because oftentimes, the public will rely upon statements an attorney makes regarding his or her qualifications. Sometimes, you only get one chance at handling or resolving a legal issue. The problem is – if you use an inexperienced attorney who falsely holds themselves out as a specialist and they make a rookie mistake or two, it could have negative consequences on your matter that may cost you significant amounts of money to try to fix, if that's even possible at that point.
Some Examples to Watch Out For
Attorneys who call themselves "Experts"
Attorneys are not experts and state bars across the country have very strict rules about making these types of misleading statements to the general public. If your attorney is calling himself or herself an Expert, you should be careful.
"Tax Law Specialist" or "IRS Tax Law Specialist"
Anyone can hold themselves out to be a specialist, but unless they are a Board Certified Tax Specialist, oftentimes it is just smoke and mirrors designed to make the general public believe they have more experience than they do.
In fact, the IRS position of "Tax Law Specialist" is oftentimes an entry-level position that does not require any tax background, or even a law degree.
"Specialize in IRS Voluntary/Offshore Disclosure" 
When it comes to the complex world of IRS Voluntary/Offshore Disclosure, it is especially crucial that you retain experienced counsel — due to the complex nature of making a Voluntary Disclosure.
Anyone can represent that they specialize in IRS Voluntary/Offshore Disclosure, but some firms will say that they specialize in this area of law, and yet according to their website, they handle 10 other different types of tax and even non-tax related matters. They purchase multiple domain names with specific "keyword-friendly" domain-names in order to try give the appearance that they "specialize" or are a "specialist."
Yes, technically in some states, a person can market that they specialize in an area of law, but many times it is just a marketing ploy designed to build confidence to a potential client, when the attorney is actually not qualified to do so.
This is a misrepresentation to the public and since the public relies upon attorneys to handle very complex situations, it is important to try to work through the marketing ploys of attorneys and find actual board certified attorneys who can assist you properly in the particular area of law that you need help in.
Examples of recent cases we had to takeover from less experienced Attorneys can be found by Clicking Here (Case 1) and Clicking Here (Case 2).
"Super Lawyer" "Rising Stars," "Best Lawyers" and others…
These are not credentials an attorney earns. These are "awards," and most states require very specific limitations on advertising these awards. Numerous grievances have been filed nationwide by unhappy clients, when the legal representation by a Super Lawyer did not end up being so…super.
Please, Be Careful 
When a person says they "specialize" but have not earned the Board Certified Legal Specialist designation, there is the concern that they are not really specialists. They have not met the board requirements for being a specialist. In other words, they want their cake and eat it too – without meeting the rigorous requirements of becoming Board Certified.
If you believe you were misled into believing an attorney was a specialist due to false or misleading advertising, you should contact your local state bar for assistance and resources.
Sean M. Golding, JD, LLM, EA – Certified Tax Law Specialist
Mr. Golding has been retained to represent clients in offshore disclosures matters with unreported accounts reaching nearly $40,000,000 in a single disclosure and has substantial experience with facilitating compliance of Foreign Corporations, CFC (Controlled Foreign Corporations) and PFIC (Passive Foreign Investment Companies), in all aspects of Offshore Disclosure. 
Sean's clients include U.S. and foreign businesses and families living throughout the states, as well as abroad. Past and current clients reside in Afghanistan, Argentina, Australia, Austria, Bermuda, Brazil, British Virgin Islands, Bulgaria, Canada, Cayman Islands, China, Costa Rica, Germany, Hong Kong, Hungary, India, Indonesia, Iraq, Israel, Italy, Japan, Jersey Islands, Korea, Malaysia, Malta, Mexico, Morocco, Netherlands, New Zealand, Nicaragua, Pakistan, Philippines, Romania, Singapore, Sweden, Switzerland, South Africa, Thailand, Taiwan, Turkey, and more.
Sean graduated from one of the nation's Top Master of Tax Law Programs at the University of Denver, where he also received his Bachelor's degree. He worked his way through school and earned Dean's List distinction at both Whittier Law School and University of Denver.
Certified Tax Law Specialist (Less than 1% of Practicing Tax Attorneys Nationwide)
Member, State Bar of California, 1999-Present (Inactive 2004-2005 while launching NY practice)
Member, State Bar of New York, 2004-Present
Enrolled Agent, Federally Licensed Tax Practitioner  (Highest Credential Awarded by the IRS)
Admitted, United States Tax Court
Real Estate Broker, California Department of Real Estate
Sean is originally from New York City and currently resides with his family in southern California. He is active within the community and serves on various legal panels. Sean is also a former ranked junior competitor Tennis Player in the Eastern Tennis Association (part of the USTA). In his free time, Sean enjoys traveling.
Contact Us Today; We Can Help You.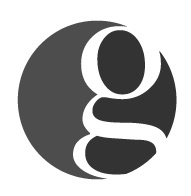 Golding & Golding: Our International Tax Lawyers practice exclusively in the area of
IRS Offshore & Voluntary Disclosure
. We represent clients in 70 different countries. Managing Partner, Sean M. Golding, JD, LL.M., EA and his team have represented thousands of clients in all aspects of IRS offshore disclosure and compliance during his 20-year career as an Attorney. Mr. Golding's articles have been referenced in such publications as the
Washington Post, Forbes, Nolo and various Law Journals nationwide
.
Sean holds a Master's in Tax Law from one of the top Tax LL.M. programs in the country at
the University of Denver
, and has also earned the
prestigious Enrolled Agent credential
. Mr. Golding is also a
Board Certified Tax Law Specialist Attorney
(A designation earned by Less than 1% of Attorneys nationwide.
)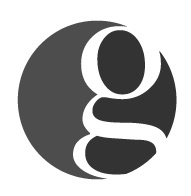 Latest posts by International Tax Lawyers - Golding & Golding, A PLC (see all)