OVDP Opt-Out Procedure (2018) – Successful OVDP Penalty Reduction
OVDP Opt-Out Procedure (2018) – Successful OVDP Penalty Reduction
Golding & Golding recently took over a case in which the clients were railroaded into OVDP by inexperienced prior counsel.  
Successful OVDP Opt-Out
The clients chose to Opt-Out in order to try to reduce their Offshore penalty, which was very high – especially for their particular facts and circumstances.
Our team of International Tax Attorneys and Enrolled Agents (the highest credential awarded by the IRS) developed a strategy to reduce the clients' penalties.
We worked with the IRS Agent assigned to the case (who was very fair) for over a year and following the opt-out, the IRS made the determination that the clients were non-willful and reduced a nearly mid-six figure OVDP Penalty by 85% – which ended up being less than the Streamlined Penalty amount.
Be Cautious of Who You Hire for OVDP
OVDP is a specialty. Be careful of using general tax practitioners who tout false experience and trumped up credentials. These tax attorneys have no specific focus in their practice, and literally will take any type of case (even those beyond Tax) just to pay the bills.
They charge you little fees, and oftentimes leave you in a worse position than from where you started.
If your Attorney has never handled a trial on their own nor represented their own clients before the IRS in complex, high-stakes audits or civil/criminal litigation — chances are they will be inadequate to serve as your attorney in OVDP.
Beware of Free Consultation Fear Mongering
With OVDP winding down, and set to end on 9/28/2018, there are many scams to beware of (see below).
We have received many inquiries from individuals who had contacted an Attorney for a "Free Initial Telephone Consultation," only to be terrified into believing they are going to jail if they do not sign a retainer on the spot, as well as provide confidential information to the attorney, which is entirely unnecessary to be shared with any attorney during a brief "free" initial consultation.
*Click here to learn the benefits of retaining a Board Certified Tax Law Specialist with advanced tax credentials.

*Click Here to Learn About the Risk of using Inexperienced Counsel.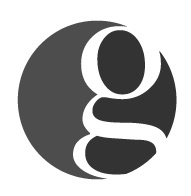 Golding & Golding: Our International Tax Lawyers practice exclusively in the area of
IRS Offshore & Voluntary Disclosure
. We represent clients in 70 different countries. Managing Partner, Sean M. Golding, JD, LL.M., EA and his team have represented thousands of clients in all aspects of IRS offshore disclosure and compliance during his 20-year career as an Attorney. Mr. Golding's articles have been referenced in such publications as the
Washington Post, Forbes, Nolo and various Law Journals nationwide
.
Sean holds a Master's in Tax Law from one of the top Tax LL.M. programs in the country at
the University of Denver
, and has also earned the
prestigious Enrolled Agent credential
. Mr. Golding is also a
Board Certified Tax Law Specialist Attorney
(A designation earned by Less than 1% of Attorneys nationwide.
)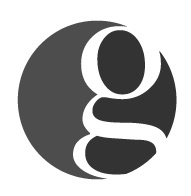 Latest posts by International Tax Lawyers - Golding & Golding, A PLC (see all)