Undeclared Foreign Income (2018) – IRS Worldwide Income | U.S. Taxes
Undeclared Foreign Income (2018) – IRS Worldwide Income | U.S. Taxes
Undeclared Foreign Income usually comes in the form of Foreign Investment income, such as Foreign Bank Interest, Dividends, Capital Gains or Rents.
Oftentimes, when a person does not report the income on their U.S. Tax Return, it is because they did so unintentionally. In other words, they were just never made aware (either by the IRS, CPA or Accountant) that they were required to declare this income on their U.S Taxes.
Worldwide Income & CBT
United States is Citizen-Based Taxation (CBT) system that follows worldwide income concepts. Boiled down to its barest, all that means that if you qualify as a US person (not necessarily a US citizen, see below) you are subject to US tax.
That does not mean you will necessarily have any tax liability, or that you even meet the threshold requirements for filing a tax return. But, it does mean that you have to at least be cognizant of the rules, and how they may impact you now and/or in the future.
U.S. Citizen vs. U.S. Person
A U.S.Citizen is usually either a person born in the United States, a person born outside the United States but otherwise meets the qualifications of a U.S. citizen (your mom is a US citizen but she resides in Costa Rica), or a person who has become naturalized.
Alternatively, a US person is pretty much anybody who meets the test of being a "US person" (sorry for the redundancy), here are the most common categories of "U.S. Persons."
U.S. Citizen

Legal Permanent Resident

Person who meets the Substantial Presence Test

Certain corporations, partnerships, ventures, etc.
This is a very important concept to understand. That is because when a person believes that only U.S. citizens are subject to US tax, they could be in for a rude awakening down the line when the IRS wants to lien, Levy, or seize their domestic or international property due to the failure to file taxes.
*If you are a green card holder/legal permanent resident and considered a long-term permanent resident, merely moving outside of the United States and returning to the U.S. does not negate your requirement to file a tax return – you still need to expatriate properly and file a form 8854.
IRS Enforcement Priority 
Unreported Foreign Income is a major enforcement priority for the Internal Revenue Service. So much so, that the penalties alone are enough to wipe out all of a person's offshore investments, assets and income.
Commonly issued penalties may include reporting of foreign income and accounts, including:
This information is not intended to scare you, and not everybody gets hit with penalties. It is just that under the current IRS regime, the state of the law right now is for the IRS to focus its efforts on offshore compliance. The reality is that there are so many different International Tax Forms a person may be required to file, that depending on the type of assets, the number of accounts, the type of income, and facts and circumstances of each case — the IRS penalties can really stack up.
Getting Into IRS Offshore Compliance
If you have recently discovered that you are out of IRS compliance for failing to properly including foreign income on your tax return, here are 10 steps to getting into compliance quickly, safely and effectively.
What Type of Foreign Income do You have?
Not all foreign income is treated the same. Typically, foreign capital gains is going to receive the same long-term or short-term treatment under US tax return as if it was a US asset. For example, even though in India, Long-Term Capital Gain (LTCG) is 36 months, in the United States it should qualify as LTCG as long as it was held for one-year.
Moreover, depending on which country you have your assets in, if you are receiving dividends, you may be able to obtain qualified dividends (this will often depend on whether there is a treaty and/or if the stock is traded on an acceptable foreign market). If you are receiving foreign interest income (even if it is in a country such as Hong Kong and Singapore, which does not tax that category of passive income) you are still going to have to report that and pay US tax at your ordinary tax rate.
How Much Foreign Income Do You Have?
If you only have a few dollars of unreported income, your compliance method may be different than if you have tens or hundreds of thousands of dollars of unreported income. In addition, since the total amount of income you have is aggregated with your Domestic or U.S. based income (in order to determine your gross income), it is important to have a firm understanding of how much foreign income you have not reported when you first begin your research
Did You Pay Foreign Taxes on the Income?
If you already paid foreign taxes on your foreign income, either by filing a foreign tax return or having money withheld from your account abroad, then you may be entitled to a foreign tax credit in most circumstances. The purpose of the Foreign Tax Credit is to avoid or limit any double-tax on foreign income you earned abroad but already paid on, and/or have had tax withheld by the foreign government.
Unfortunately, the Foreign Tax Credit is not always a dollar-for-dollar credit. There is an equation that is applied by the IRS, and if the foreign income is going to increase your U.S. tax bracket, then depending on the amount of income and the tax rate you paid overseas, it may impact whether you will still owe tax to the IRS on your U.S. tax return — even after applying the foreign tax credit.
When Did you First Learn About the Foreign Income?
Have you known about the foreign income for many years or were you only recently clued in (either on your own, or by one of your  parents or other relatives that told you that you have been listed on some of the foreign accounts, apartments or other income generating assets abroad). At Golding & Golding, IRS Offshore Voluntary Disclosure of foreign income, assets, and investments is the only area of law we practice – even though your situation may seem unique, chances are we have seen something just like, it or similar to it in our many years of Law and Tax practice
Have You Been Filing U.S. Tax Returns?
If you have been consistently filing US tax returns to report your U.S. source income (presuming you have any), that will put you in a better position and increase your offshore amnesty options when it is time for you to submit an IRS Offshore Disclosure package to the IRS, disclosing your foreign money. The IRS has developed various offshore amnesty programs to assist individuals with getting into compliance safely regarding their unreported foreign income.
Research the Different Offshore Tax Amnesty Options
There are numerous bad articles and fear mongering websites on the Internet that will lead you to believe that any unreported income is bad, and will automatically subject you to excessive fines, penalties and 20 years in prison. This is absolutely untrue. Most of these tax "professionals" are trying to scare you out of your wallet or pocketbook.
The reality it is, is a far stretch to go from non-willful to willful. And, solely because you have unreported income does not mean you are willful. It is important to research the law properly, by either doing your own due diligence or speaking with an experienced IRS Offshore Voluntary Disclosure Lawyer
Research Different IRS Offshore Disclosure Law Firms
There are many firms out there that will take any case that comes across their desk Chances are that most of them will not have the requisite knowledge and experience to represent you in an IRS Offshore Voluntary Disclosure matter — which is typically a very specialized area of Tax Law.
Likewise, an attorney with less than 15 years of experience or someone who does not practice exclusively in the area of offshore disclosure/international tax may not have the requisite experience you need. Since 15% to 20% of our business comes from people who were at other firms first, we have seen firsthand the unnecessary fear and scare tactics practiced at other firms.
Meet 

Your

 Attorney and Review Their Experience
**Tax Law is a specialized area of law, and Offshore Disclosure is especially complex. Your OVDP or Streamlined Attorney should have:
At least 

15 years of experience as a practicing lawyer

An advanced Master's of Tax Law Degree (LL.M.); and

Either a CPA or Enrolled Agent (EA) license.
While a sole Attorney practitioner may offer a reduced rate, if they are not handling the tax preparation as well as the legal portion of the representation (including signing their own name) to the Tax Return and Legal Submission, then you have to wonder who is going to be handling that portion of the submission. Will you even get the chance to interview the CPA beforehand and work with them during the process?
Likewise, if the firm advertises or markets themselves as a Tax Resolution Firm that also handles OVDP or Offshore Voluntary Disclosure, you have to question how much experience they really have in OVDP, Streamlined, FATCA and FBAR compliance.
Review the Options Carefully
Once you've had the opportunity to engage in a comprehensive discussion with the actual attorney who will be handling your case, it is important to evaluate the situation carefully. At our firm, our attorneys are both international tax lawyers with Masters of tax law degrees in addition to a law degree, as well as enrolled agents.
As such, when you speak with the attorney assigned to your case you know not only who will be preparing the legal aspect of your submission, but that same attorney will also be preparing the tax preparation aspect of it is well. The attorney will be signing his or her name to the tax return, so you can be sure that they would take great care in preparing and presenting your package to the IRS.
Too many times, an attorney who is not also a CPA or enrolled agent will simply find the least expensive tax preparer in town upon your case off to because the attorney will make the most money by only having to pay minimal fees to an inexperienced tax preparer.
Once You are Ready, Make your Offshore Disclosure
It is a very scary ordeal to take the first step towards getting the compliance. With that said, there are a few hurdles to be aware of if you take too long to decide:
The IRS can stop the program at any time;

the IRS can increase the penalty at any time (is increased significantly since the program first was introduced)

if you are audited or examined for any reason, you lose the right to apply for offshore disclosure.
IRS Compliance – What Happens if I do not Report?
Here's the deal: there is no way to know whether you will be one of the unlucky ones the IRS audits. The IRS is understaffed and underfunded – which is a double edged sword.
On the one hand, the chances of being audited are relatively slim – although this does increase based on factors such as foreign income, foreign accounts and highly compensated earners, but overall many people will go their whole life without ever being audited.
On the flip-side, if you are audited, it can become a very arduous process and very difficult to negotiate with the IRS when they are only operating at 20 or 30% capacity. In other words, trying to get somebody on the phone could take hours upon hours of your time. The IRS is a major bureaucracy, and trying to make your way through the different levels is very difficult.
Compounded by this time issue, is the fact that the IRS has the right to issue various means of recovery against you (against both your US and foreign property, income, accounts, etc.), such as:
IRS Offshore Voluntary Disclosure
Before making any affirmative representation, or past filing to the IRS it is important to speak with an experienced offshore disclosure where to learn the pros and cons of each different approach.
At Golding & Golding, we limit our entire law practice to Offshore Voluntary Disclosure, which includes FBAR and FATCA reporting.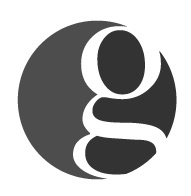 Golding & Golding: Our International Tax Lawyers practice exclusively in the area of
IRS Offshore & Voluntary Disclosure
. We represent clients in 70 different countries. Managing Partner, Sean M. Golding, JD, LL.M., EA and his team have represented thousands of clients in all aspects of IRS offshore disclosure and compliance during his 20-year career as an Attorney. Mr. Golding's articles have been referenced in such publications as the
Washington Post, Forbes, Nolo and various Law Journals nationwide
.
Sean holds a Master's in Tax Law from one of the top Tax LL.M. programs in the country at
the University of Denver
, and has also earned the
prestigious Enrolled Agent credential
. Mr. Golding is also a
Board Certified Tax Law Specialist Attorney
(A designation earned by Less than 1% of Attorneys nationwide.
)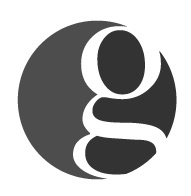 Latest posts by International Tax Lawyers - Golding & Golding, A PLC (see all)