IRS Streamlined 5% Penalty Calculation – Example for US Residents
IRS Streamlined 5% Penalty Calculation – Example for US Residents
Streamlined Filing Compliance Procedures Penalty Example: The IRS Streamlined Programs can be an effective tool to get "offshore compliant."
Our International Tax Lawyers have prepared a Streamlined Filing Compliance Procedures Penalty Example. Our goal is to provide those of you considering making an IRS Streamlined (and who are considered a U.S. Resident) with an understanding of how the Certification Form 14454 5% streamlined filing compliance procedure penalty works.
IRS Streamlined 5% Penalty Calculation
Our Board Certified Tax Law Specialist Team specializes exclusively in Streamlined and Offshore Voluntary Disclosure Procedures, and will provide a basic framework on how the 5% penalty is calculated.
The Streamlined Domestic 5% Penalty is based on the year-end balance of certain FBAR and FATCA assets. Taxpayer makes the submission of Form 14654 — and certifies, under penalty of perjury, that Taxpayer is non-willful.
How to Apply for IRS Streamlined Domestic Offshore Procedures
*If you are interested in learning How to Apply for IRS Streamlined Domestic Offshore Procedures, we have prepared a separate article for your convenience that details (almost) everything you need to know.
Streamlined Domestic Offshore 5% Penalty Example
The Streamlined Program requires the applicant to amend and pay outstanding tax liability for the last three (3) years, to include unreported foreign income and unreported foreign accounts, assets & investments that were not previously reported on a U.S Tax Return.
| Form 14654 Penalty Example | How to Calculate | Practice Pointer |
| --- | --- | --- |
| Step 1: Evaluate your Accounts &Assets | There are many different accounts and assets that may be included in the computation. Two of the most common are assets and accounts involving FATCA  (Foreign Account Tax Compliance Act) and FBAR (Report of Foreign Bank and Financial Account Form)*Some assets and accounts may be excluded from the penalty-base. | Be sure your foreign assets and accounts are not excluded |
| Step 2: Compile 12/31 Balances | Compile the 12/31 balances on your Foreign Accounts, Insurance Policies and other 8938/FBAR qualified accounts for each year within the compliance period. | The use of the December 31st helps avoid double-counting |
| Step 3: Select an annual exchange rate | Determine the proper exchange rate for each year. There are various exchange rates you can use, such as the IRS exchange rates and Department of Treasury exchange rates. | Practice Pointer: Stay consistent with the source of exchange rates you used. |
| Step 4: Aggregate the 12/31 balances | Total the 12/31 balances on your previously unreported Foreign Accounts, Insurance Policies and other 8938/FBAR qualified accounts (Value of Real Estate is not included for the Streamlined Program). | Be sure to only include accounts and assets that comprise the penalty base. |
| Step 5: Select the highest 12/31 balance | Pick the one-year that has the highest 12/31 balance (not highest max year balance, which is the standard for Traditional Voluntary Disclosure). | The 5% Penalty is not on every year -- just the highest year. |
| Step 6: Multiply the balance by 5% | Example: Michael's highest year 12/31 aggregate balance in the six (6) year compliance period is 2017. In 2017 his 12/31 balances totaled $2,600,000. His penalty would be $130,000. | Multiple by .05 -- not .50 |
Offshore Penalty Avoidance – What's at Stake?
The idea behind going streamlined, is to voluntarily pay a "5% Streamlined Domestic Penalty" up-front, to avoid a potentially much larger penalty in the future.
Streamlined Domestic Penalty Avoidance
Here is a brief list of the penalties:
IRS Forms
What is the Purpose of the Form
Golding & Golding IRS Penalty Resource

FBAR (FinCEN 114)

Penalties Range: Civil FBAR, Non-Willful FBAR, Willful FBAR, Criminal FBAR

FBAR Penalties

Form 3520

Annual Return To Report Transactions With Foreign Trusts and Receipt of Certain Foreign Gifts: 

3520 Penalties

Form 3520-A

Annual Information Return of Foreign Trust With a U.S. Owner

3520-A Penalties

Form 5471

Information Return of U.S. Persons With Respect to Certain Foreign Corporation

s
Form 5471 Penalties
Form 5472
Information Return of a 25% Foreign-Owned U.S. Corporation or a Foreign Corporation Engaged in a U.S. Trade or Business
Form  5472 Penalties
Form 8621

Information Return by a Shareholder of a Passive Foreign Investment Company or Qualified Electing Fund

Form 8621 Penalties
Form 8938
Statement of Specified Foreign Financial Assets
Form 8938 Penalties

Form 8865

Return of U.S. Persons With Respect to Certain Foreign Partnership

Form 8865 Penalties
Golding & Golding – Board Certified Tax Law Specialist
Golding & Golding represents clients worldwide in over 70-countries exclusively in Streamlined, Offshore and IRS Voluntary Disclosure matters. We have successfully completed more than 1000 streamlined and voluntary disclosure submissions.
Our Team Lead is a Board Certified Tax Law Specialist (Less than 1% of Attorneys nationwide) and Enrolled Agent, with a Master's of Tax Law (LL.M.)
Mr. Golding leads his team in each and every case we accept for submission.
We are the "go-to" firm for other Attorneys, CPAs, Enrolled Agents, Accountants and Financial Professionals worldwide.
Less than 1% of Tax Attorneys Nationwide Are Certified Specialists
Sean M. Golding is one of less than 400 Attorneys (out of more than 200,000 practicing California Attorneys) to earn the Certified Tax Law Specialist credential. The credential is awarded to less than 1% of Attorneys.
The exam is widely regarded as one of (if not) the hardest tax exam given in the United States for practicing Attorneys. Hiring Streamlined Domestic Offshore Procedures Attorney
People Can be Whomever They Want to be Online
And that is the problem.
In recent years, we have had many clients come to us after being horribly represented by inexperienced tax counsel. While we are sure it is a problem in many fields, it seems to run rampant in IRS offshore voluntary disclosure.
These Attorneys 'manipulate' their past legal experiences, such as working for the IRS —  to make themselves sound more experienced than they are. You later find that they never worked as an attorney for the IRS, or even in the offshore disclosure department.  
The IRS has nearly 100,000 employees, and just being one of them does not make an attorney qualified to be an effective and experienced offshore voluntary disclosure tax attorney specialist.
IRS Offshore Disclosure is complex enough for experienced practitioners who focus exclusively in the area of law, never mind relative newcomers who are trying to handle more than just offshore voluntary disclosure as part of their everyday tax practice.
We know, because those cases usually end up on our door-step.  Examples of recent cases we had to takeover from less experienced Attorneys can be found by Clicking Here (Case 1) and Clicking Here (Case 2).
How to Find Experienced & Reputable Streamlined Disclosure Counsel
Nearly all the experienced Attorneys in this field will have 5 Main Attributes:
Board Certified Tax Law Specialist

Master's of Tax Law (aka LL.M.)

Dually Licensed as an Enrolled Agent or CPA

Around 20-Years of Private Practice experience

Extensive Litigation, Trial and related high-stakes experience.
Understanding How Tax Prep & Legal Fees Work in Offshore Disclosure
A summary of Offshore Disclosure Lawyer and Tax/Accountant Fees.
Offshore Disclosure — Flat-Fee, Full-Service
All Streamlined Domestic cases should be Flat-Fee, Full-Service for both Tax and Legal.
*If you were willful in not submitting the FBAR, the submission and analysis is much different depending on whether the IRS has contacted you yet, if you are under investigation, etc. — and you should speak with experienced counsel.
Need a Second Opinion about Streamlined Domestic Offshore Procedures?
Lately, with rumblings of the Streamlined Disclosure Program, aka Streamlined Voluntary Disclosure aka Streamlined Filing Compliance Procedures coming to an end, some younger and inexperienced attorneys are in disarray — and handing out terrible advice to make a quick buck — and putting clients at risk. 
If you are unsure about advice you received about the Streamlined Disclosure program, let Golding & Golding offer you a second opinion, with a reduced-fee initial consultation.
Contact 

Us

 Today; Let us Help You.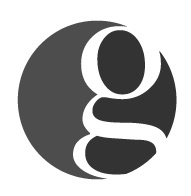 Golding & Golding: Our International Tax Lawyers practice exclusively in the area of
IRS Offshore & Voluntary Disclosure
. We represent clients in 70 different countries. Managing Partner, Sean M. Golding, JD, LL.M., EA and his team have represented thousands of clients in all aspects of IRS offshore disclosure and compliance during his 20-year career as an Attorney. Mr. Golding's articles have been referenced in such publications as the
Washington Post, Forbes, Nolo and various Law Journals nationwide
.
Sean holds a Master's in Tax Law from one of the top Tax LL.M. programs in the country at
the University of Denver
, and has also earned the
prestigious Enrolled Agent credential
. Mr. Golding is also a
Board Certified Tax Law Specialist Attorney
(A designation earned by Less than 1% of Attorneys nationwide.
)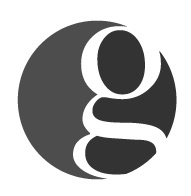 Latest posts by International Tax Lawyers - Golding & Golding, A PLC (see all)