Reasonable Cause or IRS Streamlined Offshore – Board Certified in Tax
Just because you have unfiled FBARs does not mean you will be penalized by the IRS.
Streamlined vs. Reasonable Cause 
While Post-OVDP IRS Traditional Voluntary Disclosure, Streamlined Filing Compliance Procedures and Delinquency Procedures are the three most popular Tax Amnesty programs, there is an alternative option — Reasonable Cause.
Reasonable Cause goes by many names, include: Delinquent FBAR Reasonable Cause, and FBAR Penalty Reasonable Cause
Late or Untimely Reporting of Foreign Assets & Income
FBAR late filing reasonable cause is the primary alternative to "Voluntary Disclosure." It generally requires the Taxpayer to amend (or file) prior year tax returns (3-6 years), and six (6) years of FBAR. The FBAR is the Report of Foreign Bank and Financial Account Form aka FinCEN 114.
Reasonable Cause or Streamlined
Before selecting a method for offshore compliance, it is important that you review your options.
Our tax attorney are here to help!
How to Submit to Reasonable Cause
A Reasonable Cause submission letter for FBAR, FATCA and international tax in general is a very complex and delicate undertaking, There is no "form" for the submission, and you need to rely on the experience of your Tax Attorney.
This is why you absolutely should retain a Board Certified Tax Law Specialist for this type of submission.
Golding & Golding – Board Certified Tax Law Specialist Team
Golding & Golding represents clients worldwide in over 70-countries exclusively in Streamlined, Offshore and IRS Voluntary Disclosure matters. We have successfully completed more than 1000 streamlined and voluntary disclosure submissions.
Our Team Lead is a Board Certified Tax Law Specialist (Less than 1% of Attorneys nationwide) and Enrolled Agent, with a Master's of Tax Law (LL.M.)
Mr. Golding leads his team in each and every case we accept for submission.
We are the "go-to" firm for other Attorneys, CPAs, Enrolled Agents, Accountants and Financial Professionals worldwide.
Less than 1% of Tax Attorneys Nationwide Are Certified Specialists
Sean M. Golding is one of less than 400 Attorneys (out of more than 200,000 practicing California Attorneys) to earn the Certified Tax Law Specialist credential. The credential is awarded to less than 1% of Attorneys.
The exam is widely regarded as one of (if not) the hardest tax exam given in the United States for practicing Attorneys. 
IRM Reasonable Cause
The Internal Revenue Manual provides some "Guidelines" for Reasonable Cause:




Reasonable cause is based on all the facts and circumstances in each situation and allows the IRS to provide relief from a penalty that would otherwise apply. Reasonable cause relief is generally granted when the taxpayer exercised ordinary business care and prudence in determining his or her tax obligations but was nevertheless unable to comply with those obligations.




In the interest of equitable treatment of the taxpayer and effective tax administration, the non-assertion or abatement of certain civil penalties based on reasonable cause or other relief provisions provided in this IRM must be made in a consistent manner and should conform with the considerations specified in the IRC.




Reasonable cause relief is not available for all penalties; however, other exceptions may apply.




For those penalties where reasonable cause can be considered, any reason which establishes that the taxpayer exercised ordinary business care and prudence, but nevertheless was unable to comply with a prescribed duty within the prescribed time, will be considered.




If a reasonable cause provision applies only to a specific IRC section, that reasonable cause provision will be discussed in the IRM 20.1 section relating to that specific IRC section.




When considering the information provided in the following subsections, remember that an acceptable explanation is not limited to those given in IRM 20.1. Penalty relief may be warranted based on an "other acceptable explanation," provided the taxpayer exercised ordinary business care and prudence but was nevertheless unable to comply within the prescribed time. See IRM 20.1.1.3.2.2, Ordinary Business Care and Prudence.




The wording used to describe reasonable cause provisions varies. Some IRC penalty sections also require evidence that the taxpayer acted in good faith or that the taxpayer's failure to comply with the law was not due to willful neglect. See specific IRM 20.1 sections for the rules that apply to a specific IRC penalty section. See IRM 20.1.1.1.2, Organization of IRM 20.1.




Taxpayers have reasonable cause when their conduct justifies the non-assertion or abatement of a penalty. Each case must be judged individually based on the facts and circumstances at hand. Consider the following in conjunction with specific criteria identified in the remainder of this subsection:
What happened and when did it happen?

During the period of time the taxpayer was non-compliant, what facts and circumstances prevented the taxpayer from filing a return, paying a tax, and/or otherwise complying with the law?

How did the facts and circumstances result in the taxpayer not complying?

How did the taxpayer handle the remainder of his or her affairs during this time?

Once the facts and circumstances changed, what attempt did the taxpayer make to comply?
When Does Reasonable Cause

NOT

Exist?
As provided by the IRS:
"Reasonable cause does not exist if, after the facts and circumstances that explain the taxpayer's noncompliant behavior cease to exist, the taxpayer fails to comply with the tax obligation within a reasonable period of time."
IRS Streamlined Filing Compliance Procedures?
The Streamlined Filing Compliance Procedures were created in 2014 by the Internal Revenue Service. The purpose of the procedures are to assist taxpayers who were noncompliant with offshore reporting requirements – but were also non-willful.
As a result of being non-willful, the IRS reduces the penalty structure, and even waives the penalty for applicants who qualify as foreign residents.
SFCP 
SFCP is an acronym for Streamlined Filing Compliance Procedures.
Different Types of Streamlined Procedures
The Streamlined Procedures can be broken further down into two (2) programs:
Streamlined Domestic Offshore Procedures (SDOP)

Streamlined Foreign Offshore Procedures (SFOP)
Streamlined Domestic Procedures (U.S. Residents)
Streamlined Filing Compliance Procedures for US persons residing in the United States (or do not meet the technical "Foreign Resident Test") is referred to as the Streamlined Domestic Offshore Procedures for U.S. Residents.
Typically, there are three (3) main eligibility requirements that a U.S. Taxpayer must meet in order to qualify and become eligible for the Streamlined Domestic Offshore Procedures.
The requirements include:
Non-Willful Certification Statement using IRS Form 14654

Not Qualify as a Foreign Resident

Filed Timely Tax Returns
Streamlined Domestic Resources:
Streamlined Foreign Procedures (Non-U.S. Residents)
Streamlined Filing Compliance Procedures for US persons residing outside the United States is referred to as the Streamlined Foreign Offshore Procedures.
Streamlined Foreign Offshore Procedures (SFOP) are a highly cost-effective method of quickly getting you into IRS (Internal Revenue Service) or DOT (Department of Treasury) compliance before it is too late! It allows individuals to come into IRS Tax and Reporting Compliance, without having to pay any penalties.
The requirements include:
Qualify as Non-Willful; 

Meet the 330-Day Foreign Residence Test/Non U.S. Person; and

You do not have to have filed all prior year tax returns.
Streamlined Domestic Resources:
A detailed summary on eligibility and submission requirements for the Streamlined Foreign Offshore Procedures.
Reasonable Cause vs. Lower Standards of Willfulness 
If you are willful, you do not qualify for either program, and willful does not mean intent.
There can be "lower" forms of willfulness, which do not require willful or intent — these additional willful standard are referred to as:
If you have any concern of willful vs. non-willful, It is crucial that you consult with an experienced Streamlined and Offshore Disclosure Lawyer before making any submission.
What is Willful Blindness?
Willful Blindness is a form of "deliberate ignorance." It is the concept that a person could readily obtain information, which if they did, would inform them that their actions could be criminal. Instead of seeking out the information, they "intentionally" avoid learning the information (aka burying their head in the sand).
What does Willful Blindness Mean?
It means you are "willfully" staying ignorant to a fact that would inform you that your actions are illegal.
Is Willful Blindness a Crime?
Yes. It is a substitute for willfulness. In other words, while you may have not intended to cause a crime, the fact that had you made yourself uninformed to the fact that your actions were illegal — takes you over the willfulness threshold. 
What is the Mens Rea of Willful Blindness?
The idea of Mens Rea of Willful Blindness is the idea that the knowledge of the crime is presumed, due to the intentional lack of knowledge on the part of the participant.
What is Deliberate Ignorance?
Deliberate ignorance is essentially a synonym for willful blindness.
Willful Blindness Law School 101 Definition
Outside of the world of FBAR Penalties, the willful blindness standard is nothing new.
Here's a typical example you learn in your first-year criminal law and procedures class:
David and his friends are hanging out in a seedy part of Tijuana. A Gentlemen approaches them and tells David and his two buddies that he will pay them each $1 million if they drive a car across the border.
None of the individuals ask the man why he is paying them that much to drive a vehicle for a few hours.  Clearly, they should have some questions, but the money is just too good.
Therefore, David and his friends avoid asking any questions, believing if they do not ask, then they cannot know what is in the car – and that will absolve them from liability.
When they get pulled over and the police discover 50 pounds of cocaine in the car, the fact that they "didn't know about the drugs" would not matter — since they were "willfully blind."
What is Reckless Disregard?
Reckless disregard is a lower standard of willful. It does not require intent, but rather behavior which shows the U.S. person could have known and/or could have filed the FBAR.
How do the Courts Define Reckless Disregard?
Reckless Disregard In offshore disclosure, essentially means: "I Could have known better."
The court in Bohanecs summarizes reckless disregard as:
"Although Defendants assert that "willfulness" encompasses only intentional violations of known legal duties, and not reckless disregard of statutory duties, no court has adopted that principle in a civil tax matter.




Where willfulness is an element of civil liability, the Supreme Court generally understands the term as covering "not only knowing violations of a standard, but reckless ones as well." Safeco, 551 U.S. at 57.




– Recklessness" is an objective standard that looks to whether conduct entails "an unjustifiably high risk of harm that is either known or so obvious that it should be known." Safeco, 551 U.S. at 68 (internal quotation marks and citation omitted).




– Several other courts, citing Safeco, have held that "willfulness" under 31 U.S.C. § 5321 includes reckless disregard of a statutory duty. See United States v Williams, 489 Fed.Appx. 655, 658 (4th Cir. 2012); United States v. Bussell, No. CV15-02034 SJO(VBKx), 2015 WL 9957826 at *5 (C.D. Cal. Dec. 8, 2015); see also United States v. McBride, 908 F.Supp. 2d 1186, 1204, 1209 (D. Utah 2012)."
Hiring a Reasonable Cause or a Streamlined Attorney
People Can be Whomever They Want to be Online
And that is the problem.
In recent years, we have had many clients come to us after being horribly represented by inexperienced tax counsel. While we are sure it is a problem in many fields, it seems to run rampant in IRS offshore voluntary disclosure.
These Attorneys 'manipulate' their past legal experiences, such as working for the IRS —  to make themselves sound more experienced than they are. You later find that they never worked as an attorney for the IRS, or even in the offshore disclosure department.  
The IRS has nearly 100,000 employees, and just being one of them does not make an attorney qualified to be an effective and experienced offshore voluntary disclosure tax attorney specialist.
IRS Offshore Disclosure is complex enough for experienced practitioners who focus exclusively in the area of law, never mind relative newcomers who are trying to handle more than just offshore voluntary disclosure as part of their everyday tax practice.
We know, because those cases usually end up on our door-step.  Examples of recent cases we had to takeover from less experienced Attorneys can be found by Clicking Here (Case 1) and Clicking Here (Case 2).
How to Find Experienced & Reputable Counsel
Nearly all the experienced Attorneys in this field will have 5 Main Attributes:
Board Certified Tax Law Specialist

Master's of Tax Law (aka LL.M.)

Dually Licensed as an Enrolled Agent or CPA

Around 20-Years of Private Practice experience

Extensive Litigation, Trial and related high-stakes experience.
Understanding How Tax Prep & Legal Fees Work in Offshore Disclosure
A summary of Offshore Disclosure Lawyer and Tax/Accountant Fees.
Offshore Disclosure — Flat-Fee, Full-Service
All Non-Willful cases should be Flat-Fee, Full-Service for both Tax and Legal.
*If you were willful in not submitting the FBAR, the submission and analysis is much different depending on whether the IRS has contacted you yet, if you are under investigation, etc. — and you should speak with experienced counsel.
Need a Second Opinion about Reasonable Cause
Lately, with rumblings of the Streamlined Disclosure Program, aka Streamlined Voluntary Disclosure aka Streamlined Filing Compliance Procedures coming to an end, some younger and inexperienced attorneys are in disarray — and handing out terrible advice to make a quick buck — and putting clients at risk. 
If you are unsure about advice you received about Reasonable Cause or the Streamlined Disclosure program, let Golding & Golding offer you a second opinion, with a reduced-fee initial consultation.
Contact 

Us

 Today; Let us Help You.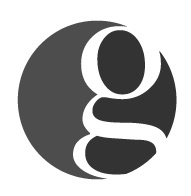 Golding & Golding: Our International Tax Lawyers practice exclusively in the area of
IRS Offshore & Voluntary Disclosure
. We represent clients in 70 different countries. Managing Partner, Sean M. Golding, JD, LL.M., EA and his team have represented thousands of clients in all aspects of IRS offshore disclosure and compliance during his 20-year career as an Attorney. Mr. Golding's articles have been referenced in such publications as the
Washington Post, Forbes, Nolo and various Law Journals nationwide
.
Sean holds a Master's in Tax Law from one of the top Tax LL.M. programs in the country at
the University of Denver
, and has also earned the
prestigious Enrolled Agent credential
. Mr. Golding is also a
Board Certified Tax Law Specialist Attorney
(A designation earned by Less than 1% of Attorneys nationwide.
)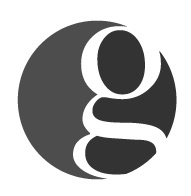 Latest posts by International Tax Lawyers - Golding & Golding, A PLC (see all)