IRS Form 5935 (2018) – Reminder to Disclose Offshore/Foreign Accounts
IRS Form 5935 (2018) – Reminder to Disclose Offshore/Foreign Accounts
For some individuals who previously submitted to the traditional Offshore Voluntary Disclosure Program (OVDP) but were rejected, declined, or they otherwise dropped out, the IRS is sending out "soft disclosure letters."
The purpose of the soft-disclosure letter is to kindly remind taxpayers that they still have an obligation to disclose their offshore/foreign accounts.
It should be noted, that this letter is a very serious warning. It is the Internal Revenue Service reminding you that even though you were either rejected or dropped out of OVDP – the IRS still remembers you, and still wants you to disclose.
What are Your Offshore Disclosure Options?
The IRS provides various alternative avenues in order to bring yourself safely into compliance, but it is important to note that not every avenue is proper for each particular applicant – your options will vary based on your specific facts and circumstances.
Willful Direct Submission with Penalty
If you were willful then you are limited on your Offshore Disclosure options. You will not qualify for either the Streamline Program or a traditional Reasonable Cause Letter Submission.
If you are in this situation, you should contact experienced OVDP counsel to develop a strategy to safely, legally come and timely submit foreign accounts.
Non-Willful Streamlined Filing
One option the IRS provides is for you to submit to the streamlined program – if you qualify. This is very important, because we have had individuals contact us asking us if their prior counsel improperly submitted them to the traditional OVDP, since now the IRS is providing them the option to go streamlined – that is not with the IRS is saying.
Rather, with the IRS is saying is that if you submitted to the traditional OVDP and were declined, rejected or you otherwise did not complete the submission and you qualify non-willful – along with meeting the requirements of the Streamlined Program – then you may still be able to submit to the streamline program.
Reasonable Cause
Another option if you qualify, is to submit the necessary forms/documents, along with a Reasonable Cause letter stating your position as to why penalties should be waived.
Depending on the fact and circumstances of your situation, the IRS may limit, reduce, or exclude any penalties.
Before submitting any reasonable cause statement to the IRS, it is crucial that you fully understand what is required to satisfy the elements of reasonable cause, and to be sure that you include all the necessary information in order to submit and effective letter.
Do Nothing or Quiet Disclosure
This is not an option, because by going forward and not properly submitting the necessary information properly, you are committing a Quiet Disclosure, which is illegal.
And, if the IRS catches you -especially after sending you a soft-disclosure letter – you are seriously setting yourself up for a major headache in the form of IRS fines, penalties, and even a criminal investigation.
Golding & Golding, A PLC
We have successfully represented clients in more than 1000 streamlined and voluntary disclosure submissions nationwide, and in over 70-different countries.
We are the "go-to" firm for other Attorneys, CPAs, Enrolled Agents, Accountants and Financial Professionals across the globe.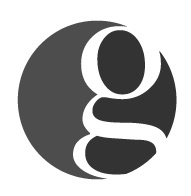 Golding & Golding: Our International Tax Lawyers practice exclusively in the area of
IRS Offshore & Voluntary Disclosure
. We represent clients in 70 different countries. Managing Partner, Sean M. Golding is a
Board Certified Tax Law Specialist Attorney
(A designation earned by Less than 1% of Attorneys nationwide.
). He leads a full-service offshore disclosure & tax law firm. Sean and his team have represented thousands of clients nationwide & worldwide in all aspects of IRS offshore & voluntary disclosure and compliance during his 20-year career as an Attorney.
Sean holds a Master's in Tax Law from one of the top Tax LL.M. programs in the country at
the University of Denver
. Mr. Golding's articles have been referenced in such publications as the
Washington Post, Forbes, Nolo and various Law Journals nationwide
.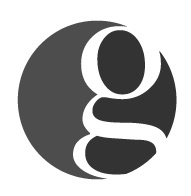 Latest posts by International Tax Lawyers - Golding & Golding, A PLC (see all)