Complexities of Form 8621 Penalty & Statute of Limitations
Form 8621 is a form that is required to be filed by individuals who have a PFIC (Passive Foreign Investment Company) and are not exempt from filing.
The IRS is not a big fan of PFICs. So much so, that IRS has pretty much labeled all foreign mutual funds as PFICs (in addition to passive holding companies and other investment companies).
In other words, that foreign mutual fund you purchased for the sole purpose of letting the investment growth, is now going to be heavily scrutinized and penalized by the IRS.
Worse yet, the analysis/computation is 10 times more complicating when you have a PFIC Excess Distribution, and may result in a Tax Liability that far exceeds any profit you may ever realize on your foreign investment.
Is there a Form 8621 Penalty
Yes, and while the direct penalty is not monetary, it can lead to substantially high fines and penalties.
Unfiled Form 8621 Means an Incomplete Tax Return
Unless a person committed fraud and/or has more than $5000 of unreported foreign income or omitted more than 25% of gross income in the return, the statute of limitations the IRS to audit your tax return is three (3)years.
But, if you are required to report a form 8621 but failed to do so, that means your tax return is incomplete and the IRS can go back and audit you forever on that return (aka the Statute of Limitations does not expire).
8938 Penalties can stem from 8621 Penalties
The failure to file form 8621 can lead to penalties. The very technical reading of the form will reveal that the penalties can be issued through the FATCA form 8938. In other words, by failing to file form 8621 a person may still be penalized under the rules of form 8938, which is the FATCA Form.
Failure-to-File May Lead to a Criminal Investigation
The excess distribution calculation under form 8621 is comprehensive, and generally leads two tax/penalties which are significantly higher than the individual would paid under other investment schemes. Instead of performing the proper analysis, there are many unscrupulous CPAs and Attorneys who are offering to simply "book the income as capital gains or dividends."
By agreeing to this intentional underreporting, you are knowingly underreporting your tax liability, which is a crime called tax fraud and/or tax evasion.
Golding & Golding, A PLC
We have successfully represented clients in more than 1,000 streamlined and voluntary disclosure submissions nationwide and in over 70-different countries.
We are the "go-to" firm for other Attorneys, CPAs, Enrolled Agents, Accountants, and Financial Professionals across the globe.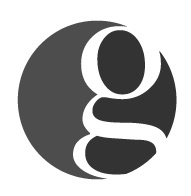 Golding & Golding: Our international tax lawyers practice exclusively in the area of
IRS Offshore & Voluntary Disclosure
. We represent clients in 70+ different countries. Managing Partner Sean M. Golding is a
Board-Certified Tax Law Specialist Attorney
(a designation earned by < 1% of attorneys nationwide.
). He leads a full-service offshore disclosure & tax law firm. Sean and his team have represented thousands of clients nationwide & worldwide in all aspects of IRS offshore & voluntary disclosure and compliance during his 20-year career as an Attorney.
Sean holds a Master's in Tax Law from one of the top Tax LL.M. programs in the country at
the University of Denver
. He has also earned the prestigious
IRS Enrolled Agent credential
. Mr. Golding's articles have been referenced in such publications as the
Washington Post, Forbes, Nolo, and various Law Journals nationwide
.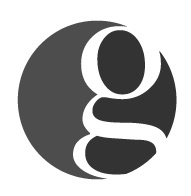 Latest posts by Golding and Golding, Board-Certified Tax Law Specialist (see all)