Form 14457 (2019) – Updated Voluntary Disclosure Preclearance Letter
Form 14457: IRS Voluntary Disclosure Practice submissions are now made on the Updated Form 14457 (Voluntary Disclosure Preclearance Letter to the IRS).
Form 14457
The IRS recently made good on its promise from back in November 2018 (IRS Voluntary Disclosure updated Memo) to provide an updated voluntary disclosure practice preclearance request and application form.
IRS Voluntary Disclosure Preclearance requests will now be made on form 14457.
What is a Form 14457 Preclearance Request?
If you are going to make a voluntary disclosure to the IRS to report undisclosed income, assets, accounts, or investments – the IRS now requires that you use the updated form 14457 to make the request.
Let's go through the form 14457 together:
Part I – General Instructions
Note: Use Part I of this form to make a preclearance request to determine whether you are eligible to use the voluntary disclosure practice.




Only submit Part 1 of this form for preclearance.




If you receive preclearance, proceed with submitting Part II to request preliminary acceptance. Submitting the information requested in Part I of this form does not guarantee acceptance. All answers and attachments must be in English.
Mailing Address: Internal Revenue Service
Attn.: Voluntary Disclosure Coordinator
2970 Market Street
1-D04-100
Philadelphia, PA 19104
Who is Making the IRS Voluntary Disclosure Application?
First, the IRS want to know what kind of person is making the application:
Individual

Partnership

Corporation

Trust

Executor
What Type of Voluntary Disclosure Application to the IRS is being Made?
Next, the IRS wants to know what type of disclosures are being made
Domestic issues

Offshore issues

Estate and gift issues

Employment tax issues

Virtual currency issues

Other issues
Biographical Information About the Applicant
The IRS also wants to know information about your background, including:
Your name

Social security or other identifying number

Date of birth

Telephone number

Street address

City

State

ZIP Code

Country

Occupation

Passport information
Tax Representative Information
The IRS wants information regarding your representative. This Information includes:
Name
Copier form 2848 (Power of attorney)
Telephone number
Fax Number
Street address
City
State
ZIP Code
Country
Additional General Background Questions
List any entities (corporations, partnerships, etc.) for which you are making a disclosure, include EIN if applicable. Further identification information for these entities will be required in Part II of this application




Do you believe that the IRS has obtained information concerning your tax liability




Disclose if you, your spouse or any related entities are currently under audit or criminal investigation by the Internal Revenue Service or any other law enforcement authority and if any income is sourced from an illegal activity
More Specific Questions
Has the IRS notified you, your spouse or any related entities that it intends to commence an examination or criminal investigation




Are you, your spouse or any related entities under criminal investigation by the Internal Revenue Service




Are you, your spouse or any related entities under criminal investigation by any law enforcement authority




Do you, your spouse or any related entities have income sourced from an illegal Activity
Schedule of Financial Accounts
List ALL noncompliant financial accounts you owned or controlled or were the beneficial owner of, either directly or indirectly.




The listings must cover the entire disclosure period as outlined in the Updated Voluntary Disclosure Practice Memorandum dated November 20, 2018.




This includes opened and closed accounts which held unreported funds during the disclosure period.




This includes accounts held through entities you owned or controlled or were the beneficial owner of, either directly or indirectly. Note: The entities will be further identified in Part II of this application.




Disclose all account numbers held at each financial institution.




Organize the account numbers in order of who held the account. Jointly held accounts should be identified as such and only listed once.




Account holders must match the disclosing taxpayer(s) from Lines 4 and 5, or an entity on Line 7 that will be subsequently disclosed in more detail in Part II after pre-clearance is received




If an account is closed, mark it with a "(CL)" after the account number.



You Need an Attorney and Law Firm that is Highly-Experienced
Our team has made more than 1000 offshore Disclosures (OVDP, Traditional Voluntary Disclosure, Streamlined, and Reasonable Cause/Delinquency) — including complex issues involving FATCA, PFIC, CFC, Foreign Mutual Funds, and more.
The area of law is always changing, and due to recent updates in the law, including changes to various international tax agreements, regulations, statutes, and enforcement procedures — oftentimes even a "simpler" FBAR disclosure becomes an incredibly complicated process. 
Golding & Golding is a full-service International Offshore Disclosure Law Firm and Tax Firm specializing exclusively in Offshore Disclosure matters, worldwide in 70-different countries.
We routinely represent clients in:
FATCA
FBAR
PFIC
Offshore Assets
Offshore Investments
Offshore Income
Offshore Accounts
Foreign Businesses
Foreign Life Insurance
Foreign Cryptocurrency
Foreign Real Estate
Foreign Gifts
Foreign Inheritance
International Tax Investigations
Tax Treaty Analysis
"Cross-Border" issues
5

Easy Ways

to Vet Out IRS Offshore Disclosure Attorneys
Offshore disclosure is like a puzzle. And, you need all the pieces of the puzzle to complete the task at hand. 
There is a reason why the top tax attorneys nationwide in IRS Offshore Disclosure generally will have five (5) main qualifications:
Board Certified Tax Law Specialist (less than 1% of attorneys nationwide)

Enrolled Agent or CPA status

LL.M. (Masters in Tax)

Litigation & Trial Experience

A Firm that Specializes exclusively in IRS Offshore Disclosure
Hiring an Offshore Disclosure Lawyer – 5 Types of Lawyers to Avoid
4 Types of IRS Voluntary Disclosure Programs
There are typically four types of IRS Voluntary Disclosure programs, and they include:
Contact 

Us

 Today; Let us Help You.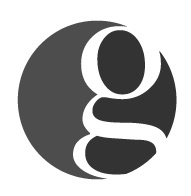 Golding & Golding: Our International Tax Lawyers practice exclusively in the area of
IRS Offshore & Voluntary Disclosure
. We represent clients in 70 different countries. Managing Partner, Sean M. Golding, JD, LL.M., EA and his team have represented thousands of clients in all aspects of IRS offshore disclosure and compliance during his 20-year career as an Attorney. Mr. Golding's articles have been referenced in such publications as the
Washington Post, Forbes, Nolo and various Law Journals nationwide
.
Sean holds a Master's in Tax Law from one of the top Tax LL.M. programs in the country at
the University of Denver
, and has also earned the
prestigious Enrolled Agent credential
. Mr. Golding is also a
Board Certified Tax Law Specialist Attorney
(A designation earned by Less than 1% of Attorneys nationwide.
)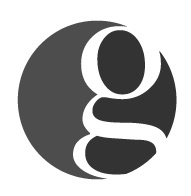 Latest posts by International Tax Lawyers - Golding & Golding, A PLC (see all)