Foreign Dividends & U.S. Income Tax (2018) – IRS & Foreign Accounts
Foreign Dividends & U.S. Income Tax (2018) – IRS & Foreign Accounts
Foreign Dividend income is usually included on a U.S Tax Return in two different places: Schedule B, and FATCA Form 8938 (presuming the reporting threshold requirements have been met for Form 8938)
Foreign Dividend Income
How can the U.S. Government tax foreign dividend income? It is because the United States is a Citizen-Based Taxation (CBT) model, which means the United States taxes U.S. Persons (U.S. Citizens, Legal Permanent Residents, and Foreign Nationals to meet the Substantial Presence Test) on their worldwide income.
Here are some of the more common issues we handle on the topic of Foreign Dividend and U.S. Taxes:
Non-Taxable in Foreign Country
Not all countries tax dividend income, or if they do, it is taxed at a very reduced tax rate — and only in certain situations. For example, there are some countries such as Singapore or Hong Kong, where dividend income is typically tax-free.
Unfortunately, from the IRS' perspective, the IRS do not care if the money is non-taxable dividend income in the foreign country. For example, even though the dividend income you earn in Hong Kong is not taxable in Hong Kong, it must be included on your US tax returns.
If you earn foreign dividend income in a country in which you pay U.S. Tax, you are entitled to a Foreign Tax Credit. Otherwise, the income is combined with your other worldwide income — to determine your progressive tax rate on your US tax return.
Can I use the Foreign Earned Income Exclusion?
Generally, you are not be able to use the earned income exclusion because dividend income is passive income, and the earned income exclusion which qualifies for the exclusion is earned from Employment, Personal Services, etc.
I never Received a 1099 or Equivalent?
If the foreign country's Institution did not provide you any paperwork regarding the dividend income that was earned, you are still required to include the information on your tax return. You may consider contacting the bank or other investment fund/foreign financial institution to obtain a summary of the earnings.
The mere fact that you did not receive a 1099 or equivalent will not exempt you from including it the information on your US taxes.
Is the Foreign Dividend a Qualified Dividend?
Not all foreign dividends are qualified. In order for a foreign dividend be qualified, it has to meet certain threshold requirements to assess whether it meets the minimum basic requirements for qualified dividend status.
Generally, the foreign dividend must meet any of the following requirements (brief summary):
– The Corporation is incorporated in a U.S. Possession
– The Corporation is eligible for benefits by way of a U.S. Income Tax Treaty
– If the Stock is readily tradable on an established securities market in the U.S. (or a National Securities Exchange registered under Section Six of the Securities Exchange Act of 1934 or NASDAQ Stock Market.)
How Will I Get Caught?
With the introduction of FATCA (Foreign Account Tax Compliance Act), more than 110 Foreign Countries and 300,000+ Foreign Financial Institutions are proactively reporting account holder information (including balances and income) to the IRS.
Therefore, the chance of the IRS finding you has increased exponentially. In addition, the IRS has launched several new Tax Enforcement Groups, with an increased focus on International Tax compliance.
Out of IRS International Tax Compliance?
If you already out of compliance for not properly reporting your foreign dividend income on prior-year returns, there may be some other issues to contend with as well.
For example, did you properly file an FBAR or FATCA Form 8938? If you received a gift from a foreign person that exceeds $100,000 (or a gift from a foreign business or foreign trust distribution) did you file the requisite form 3520? Moreover, if you also have ownership or interest in a foreign business (Form 5741) or partnership (Form 8865) or Passive Foreign Investment Company (Form 8621) you may have a further filing requirement.
What Can You Do?
Presuming the money was from legal sources, your best options are either the Traditional IRS Voluntary Disclosure Program, or one of the Streamlined Offshore Disclosure Programs.
We Specialize in Safely Disclosing Foreign Money
We have successfully handled a diverse range of IRS Voluntary Disclosure and International Tax Investigation/Examination cases involving FBAR, FATCA, and high-stakes matters for clients around the globe (In over 65 countries!)
Whether it is a simple or complex case, safely getting clients into compliance is our passion, and we take it very seriously.
Who Decides to Disclose Unreported Money?
What Types of Clients Do we Represent?
We represent Attorneys, CPAs, Doctors, Investors, Engineers, Business Owners, Entrepreneurs, Professors, Athletes, Actors, Entry-Level staff, Students, Former/Current IRS Agents and more.
You are not alone, and you are not the only one to find himself or herself in this situation.
Sean M. Golding, JD, LL.M., EA (Board Certified Tax Law Specialist)
Our Managing Partner, Sean M. Golding, JD, LLM, EA  earned an LL.M. (Master's in Tax Law) from the University of Denver and is also an Enrolled Agent (the highest credential awarded by the IRS, and authorizes him to represent clients nationwide.)
Mr. Golding and his team have successfully handled several hundred IRS Offshore/Voluntary Disclosure Procedure cases. Whether it is a simple or complex case, safely getting clients into compliance is our passion, and we take it very seriously.
He is frequently called upon to lecture and write on issues involving IRS Voluntary Disclosure.
Less than 1% of Tax Attorneys Nationwide are Board Certified Tax Law Specialists 
The Board Certified Tax Law Specialist exam is offered in many states, and is widely regarded as one of (if not) the hardest tax exam given in the United States for practicing Attorneys. Certification also requires the completion of significant ethics and experience requirements.
In California alone, out of more than 200,000 practicing attorneys (with thousands of attorneys practicing in some area of tax law), less than 350 attorneys are Board Certified Tax Law Specialists.
Beware of 

Copycat

 Law Firms
Unlike other attorneys who call themselves specialists or experts in Voluntary Disclosure but are not "Board Certified," handle 5-10 different areas of tax law, purchase multiple keyword specific domain names, and even practice outside of tax, we are absolutely dedicated to Offshore Voluntary Disclosure.
*Click here to learn the benefits of retaining a Board Certified Tax Law Specialist with advanced tax credentials.
4 Types of IRS Voluntary Disclosure Programs
There are typically four types of IRS Voluntary Disclosure programs, and they include:
Contact 

Us

 Today; Let us Help You.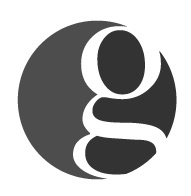 Golding & Golding: Our International Tax Lawyers practice exclusively in the area of
IRS Offshore & Voluntary Disclosure
. We represent clients in 70 different countries. Managing Partner, Sean M. Golding, JD, LL.M., EA and his team have represented thousands of clients in all aspects of IRS offshore disclosure and compliance during his 20-year career as an Attorney. Mr. Golding's articles have been referenced in such publications as the
Washington Post, Forbes, Nolo and various Law Journals nationwide
.
Sean holds a Master's in Tax Law from one of the top Tax LL.M. programs in the country at
the University of Denver
, and has also earned the
prestigious Enrolled Agent credential
. Mr. Golding is also a
Board Certified Tax Law Specialist Attorney
(A designation earned by Less than 1% of Attorneys nationwide.
)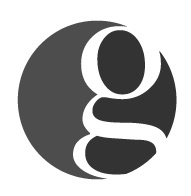 Latest posts by International Tax Lawyers - Golding & Golding, A PLC (see all)