Fixed Deposits – India FBAR Reporting, FATCA & OVDP (Offshore Disclosure)
In the Third of our continuing series on Indian and Offshore Disclosure, we will focus on "Fixed Deposits (FD)" aka "Term Deposits (TD)". The FD or TD are one of the more common types of investments in India. It is offered by many different banks and foreign financial institutions, as it is relatively simple to manage and operates as a great investment tool.
How Do Fixed Deposits Work?
An FD or TD (Term Deposit) is an investment in which money earns a "guaranteed range" interest rate which will not change much (if at all) for the term of the investment (equivalent to a U.S. "CD").
More often than not, the bank or foreign financial institution will offer various rates based on the length of deposit (just as in the United States a CD would generally offer better interest rates the longer you keep the money in the bank.)
During the period in which the money is invested in the fixed deposit, it cannot be accessed by the customer. One of the main benefits of the fixed deposit is that it is earning interest tax-free (usually as long as the tax received is below a certain amount each year). This is also where the customer gets into a problem with US tax law.
Fixed Deposits or Term Deposits – Taxable in the U.S.
While the fixed deposit is not taxable in India, the same rules do not apply to the United States. In other words, the United States does not recognize a fixed deposit as a tax-free instrument. Thus, if you are receiving annual earnings from a foreign financial institution as a result of investing in a Fixed Deposit, and you have to pay US tax on the earnings – even if the interest is being re-deposited, reinvested, or transferred into a new fixed deposit account (it is very common for a person to have one "customer number" and numerous fixed deposit accounts per customer number)
If you have not paid US tax on your fixed deposit earnings, or reported the accounts on an FBAR (Report of Foreign Bank and Financial Accounts) and the IRS or US government gets wind of this (by way of FATCA Reporting "Foreign Account Tax Compliance Act" in which India is active) and you could be subjected to very high Texas fines and penalties.
If you are out compliance, you may consider entering one of the IRS Offshore Voluntary Disclosure Programs to get into compliance.
What is IRS Offshore Voluntary Disclosure?
IRS Voluntary Disclosure of Foreign or Offshore Accounts is a legal method for getting into IRS Tax and Reporting compliance before the IRS finds you first.
Golding & Golding, A PLC
We have successfully represented clients in more than 1000 streamlined and voluntary disclosure submissions nationwide, and in over 70-different countries.
We are the "go-to" firm for other Attorneys, CPAs, Enrolled Agents, Accountants, and Financial Professionals across the globe.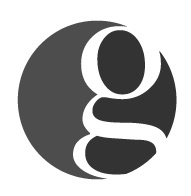 Golding & Golding: Our international tax lawyers practice exclusively in the area of
IRS Offshore & Voluntary Disclosure
. We represent clients in 70+ different countries. Managing Partner Sean M. Golding is a
Board-Certified Tax Law Specialist Attorney
(a designation earned by < 1% of attorneys nationwide.
). He leads a full-service offshore disclosure & tax law firm. Sean and his team have represented thousands of clients nationwide & worldwide in all aspects of IRS offshore & voluntary disclosure and compliance during his 20-year career as an Attorney.
Sean holds a Master's in Tax Law from one of the top Tax LL.M. programs in the country at
the University of Denver
. He has also earned the prestigious
IRS Enrolled Agent credential
. Mr. Golding's articles have been referenced in such publications as the
Washington Post, Forbes, Nolo, and various Law Journals nationwide
.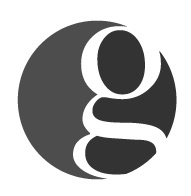 Latest posts by Golding and Golding, Board-Certified Tax Law Specialist (see all)