Expatriation & U.S. Tax (2019) – IRS Filing Requirements to Renounce
With the introduction of GILTI (Global Intangible Low-Taxed Income) – which includes more than "intangible" and "low-taxed income," along with the Repatriation Tax – many clients have approached us to let us know they want to expatriate.
Expatriation & U.S. Tax
Before a person expatriates, and gives up their U.S. status, the IRS wants to be sure the person does not own any tax liability. Even if their taxes are clean, if a person meets one of the three (3) categories of covered expatriate (unless an exception applies) a person may still be subject to "expatriation tax."
What Does Expatriation Mean?
Expatriation is a common term used to describe when a U.S. Person relinquishes or renounces their U.S. Status (Legal Permanent Residency/Green Card or U.S. Citizenship).
Expatriation for long-term residents involves 2 main-parts: Tax and Immigration.
Why Does the IRS Care if I Leave?
The reason the IRS rears its ugly head, is because the IRS wants your money. If a person qualifies as Long-Term Resident (generally a Legal Permanent Resident for 8 of the 15 years), then they have to perform an analysis to determine if they are a covered expatriate.
**There are certain exceptions, exclusions and limitations to Long-Term Resident/Covered Expatriate status)
What Tax Forms Do I File?
The most important form to file, is IRS Form 8854. Form 8854 is the Information about Form 8854, Initial and Annual Expatriation Statement.
You can find Form 8854 here.
Am I a Covered Expatriate?
There are various thresholds a person may meet, which results in them becoming a Covered Expatriate. These include:
Tax Liability
Your average annual net income tax liability for the 5 tax years ending before the date of expatriation is more than the amount listed next.
$139,000 for 2008.

$145,000 for 2009.

$145,000 for 2010.

$147,000 for 2011.

$151,000 for 2012.

$155,000 for 2013.

$157,000 for 2014.

$160,000 for 2015

$161,000 for 2016.

$162,000 for 2017.

$165,000 for 2018.
Net Worth
Your net worth was $2 million or more on the date of your expatriation.
Certification of Tax Filings (5 Years)
You are ineligible to certify on Form 8854 that you have complied with all federal tax obligations for the 5 tax years preceding the date of your expatriation.
Even if you do not have a major tax liability or a net worth of $2M, if you cannot prove tax compliance, then you are considered a covered expatriate.
Oftentimes, the non-compliance stems from unfiled returns, along with various international forms, including:
Schedule B

FBAR (FinCEN 114)

Form 3520

Form 3520-A

Form 5471

Form 5472

Form 8621

Form 8865

Form 8938
What if I am Out of IRS Compliance?
When you have not met your prior year IRS foreign trust, asset or account compliance obligations, your best options are either the traditional IRS Voluntary Disclosure Program, or one of the Streamlined Offshore Disclosure Programs before submitting Form 8854.
Golding & Golding, A PLC
We have successfully represented clients in more than 1000 streamlined and voluntary disclosure submissions nationwide, and in over 70-different countries.
We are the "go-to" firm for other Attorneys, CPAs, Enrolled Agents, Accountants, and Financial Professionals across the globe.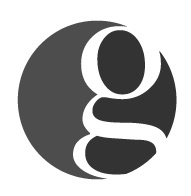 Golding & Golding: Our international tax lawyers practice exclusively in the area of
IRS Offshore & Voluntary Disclosure
. We represent clients in 70+ different countries. Managing Partner Sean M. Golding is a
Board-Certified Tax Law Specialist Attorney
(a designation earned by < 1% of attorneys nationwide.
). He leads a full-service offshore disclosure & tax law firm. Sean and his team have represented thousands of clients nationwide & worldwide in all aspects of IRS offshore & voluntary disclosure and compliance during his 20-year career as an Attorney.
Sean holds a Master's in Tax Law from one of the top Tax LL.M. programs in the country at
the University of Denver
. He has also earned the prestigious
IRS Enrolled Agent credential
. Mr. Golding's articles have been referenced in such publications as the
Washington Post, Forbes, Nolo, and various Law Journals nationwide
.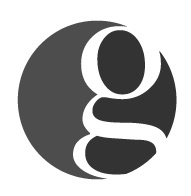 Latest posts by IRS Offshore Voluntary Disclosure Specialist (see all)