Estate & FBAR Penalties – Lower Willful Standard, Same 50% Penalty
FBAR penalties are more than just draconian, they are insulting and bordering on the insufferable.
In a recent case (still pending) a deceased man's estate is being penalized millions of dollars, simply because the decedent (the man who passed away) cannot declare under penalty of perjury he was non-willful.
Remember of course, he is deceased — and unable to make his own statement.
How Does the IRS Show Intent?
They don't have to.
The IRS cannot show he had any "specific intent" to defraud — just circumstantial evidence.
Luckily, for the IRS, they don't have to prove intent.
The IRS only has to show the deceased man acted with reckless disregard, or willful blindness.
Background Facts to the Case
Executor's very elderly husband passed away

Executor (now a widow) is also very elderly

They were married for more than 50 years, and he handled all the taxes, with his CPA

Executor became aware of the FBAR (She did not handle the taxes)

Executor had filed a Streamlined Application, since she was non-willful

Executor was nearly certain her husband did not know, but did not want to sign on his behalf.

The CPA acknowledged that he (the CPA) was unaware of FBAR and did not advise his clients of it

The IRS determined the Husband was willful, by way of "reckless disregard" or "willful Blindness"

The IRS seeks to reduce the FBAR Penalty to Judgment against the Estate
The Deceased Could Not Sign the Streamlined Application, So…
The IRS determined (based on certain circumstantial facts which by themselves do not appear dispositive of any intent to defraud or avoid filing the FBAR) that the deceased must at least be "some sort of, kind of willful."
Understanding the Lower Level of Willfulness (Same 50% Penalty)
Based on these facts, the IRS has made clear tat FBAR enforcement is a #1 Priority. And, if the facts at all can be swayed to show even the lowest form of willfulness, and the person is deceased, the IRS will still come after them.

The IRS did not say he acted with INTENT, but rather Reckless Disregard or Willful Blindness
Welcome to Lower Thresholds of Willfulness
Forget your common sense for a second. The IRS is not saying the deceased acted "Willful" but rather with Reckless Disregard or Willful Blindness.
Reckless Disregard
As provided by the court in Bohanecs:



– Where willfulness is an element of civil liability, the Supreme Court generally understands the term as covering "not only knowing violations of a standard, but reckless ones as well." Safeco, 551 U.S. at 57.




– Recklessness" is an objective standard that looks to whether conduct entails "an unjustifiably high risk of harm that is either known or so obvious that it should be known." Safeco, 551 U.S. at 68 (internal quotation marks and citation omitted).




– Several other courts, citing Safeco, have held that "willfulness" under 31 U.S.C. § 5321 includes reckless disregard of a statutory duty. See United States v Williams, 489 Fed.Appx. 655, 658 (4th Cir. 2012); United States v. Bussell, No. CV15-02034 SJO(VBKx), 2015 WL 9957826 at *5 (C.D. Cal. Dec. 8, 2015); see also United States v. McBride, 908 F.Supp. 2d 1186, 1204, 1209 (D. Utah 2012).
Willful Blindness
As provided by the Court in Horowitz:
On these facts, willful blindness may be inferred. See Poole, 640 F.3d at 122 ("[I]n a criminal tax prosecution, when the evidence supports an inference that a defendant was subjectively aware of a high probability of the existence of a tax liability, and purposefully avoided learning the facts pointing to such liability, the trier of fact may find that the defendant exhibited 'willful blindness' satisfying the scienter requirement of knowledge." (quoted in Williams II in the context of civil liability)).
What Does This Tell You about the IRS and FBAR?
This case should give you some insight and how the IRS works when it comes to FBAR Penalties.
The case is not resolved yet, and litigation is pending, but it is clear that IRS will enforce penalties against the estate and an executor, even if there is no clear fax to show that the actual executor acted willful.
What if I am Out of Offshore Compliance?
If you are out of offshore compliance, the penalties can be severe. Therefore, you may consider entering the IRS offshore voluntary disclosure/tax amnesty, before it is too late.
What Should You Do?
Everyone makes mistakes. If at some point that you should have been reporting your foreign income, accounts, assets or investments the prudent and least costly (but most effective) method for getting compliance is through one of the approved IRS offshore voluntary disclosure program, with experienced counsel.
People Can be Whomever They Want to be Online
And that is the problem.
In recent years, we have had many clients come to us after being horribly represented by Tax Attorney Generalists in the field of International Tax. While we are sure it is a problem is many fields, it seems to run rampant in international tax.
They are usually a small firm that practices in 10 different areas of tax law (domestic, international, employment, sales tax, etc.) and even practice outside of tax.
International tax is complex enough for experienced practitioners who focus exclusively in the area of law, never mind relative newcomers who are trying to handle 10 areas of tax law and non-tax law simultaneously — while marketing and advertising themselves as "Experts."
We Specialize in Safely Disclosing Foreign Money
Whether it is a simple or complex case, safely getting clients into compliance is our passion, and we take it very seriously.Who Decides to Disclose Unreported Money?
What Types of Clients Do we Represent?
We represent Attorneys, CPAs, Doctors, Investors, Engineers, Business Owners, Entrepreneurs, Professors, Athletes, Actors, Entry-Level staff, Students, Former/Current IRS Agents and more.
You are not alone, and you are not the only one to find himself or herself in this situation.
Helpful Tips with Hiring a Voluntary/Offshore Disclosure Lawyer
1. Board Certified Tax Law Specialist
State Bars across the country (as well as the ABA) strictly prohibit false advertising, but some tax attorneys try to circumvent the rules and mislead the public. 
Unless an Attorney is a "Board Certified" Tax Attorney Specialist, chances are they are just using marketing gimmicks to mislead you into believe they have experience they do not have. 
Even a Board Certified Tax Lawyer rarely if ever would claim they were an "Expert" in the vast area of Tax Law.
Unfortunately (especially in the areas of International Tax Law and IRS Offshore Disclosure), many less experienced attorneys are falsely touting themselves to the public as "specialists" and "experts" — putting unsuspecting individuals at serious risk for IRS penalties.
Less than 1% of Tax Attorneys Nationwide are Board Certified Tax Law Specialists 
The Board Certified Tax Law Specialist exam is offered in many states, and is widely regarded as one of (if not) the hardest tax exam given in the United States for practicing Attorneys. Certification also requires the completion of significant ethics and experience requirements.
In California alone, out of more than 200,000 practicing attorneys (with thousands of attorneys practicing in some area of tax law), less than 350 attorneys are Board Certified Tax Law Specialists.
2. Master's in Tax Law (LL.M.)
A Master's in Tax Law is the highest legal degree earned by practicing Attorneys. It is a Master's degree in Tax Law, and requires several upper-level graduate tax classes.
3. Enrolled Agent (Highest IRS Credential)
Many people attempt the Enrolled Agent exam, only to fail. Instead of getting back on the horse and trying again-they give up.
This is unfortunate, because anyone who sits for the exam is obviously someone who takes tax representation very seriously.
As provided by the IRS:

An enrolled agent is a person who has earned the privilege of representing taxpayers before the Internal Revenue Service by either passing a three-part comprehensive IRS test covering individual and business tax returns, or through experience as a former IRS employee.

Enrolled agent status is the highest credential the IRS awards. Individuals who obtain this elite status must adhere to ethical standards and complete 72 hours of continuing education courses every three years.

Enrolled agents, like attorneys and certified public accountants (CPAs), have unlimited practice rights. This means they are unrestricted as to which taxpayers they can represent, what types of tax matters they can handle, and which IRS offices they can represent clients before. 
4. 20 Years of Legal Experience
Our Managing Partner, Sean M. Golding, JD, LLM, EA  is a Board Certified Tax Law Specialist (Less than 1% of Attorneys Nationwide) earned an LL.M. (Master's in Tax Law) from the University of Denver and is also an Enrolled Agent (the highest credential awarded by the IRS, and authorizes him to represent clients nationwide.)
Mr. Golding and his team have successfully handled several hundred IRS Offshore/Voluntary Disclosure Procedure cases. Whether it is a simple or complex case, safely getting clients into compliance is our passion, and we take it very seriously.
He is frequently called upon to lecture and write on issues involving IRS Voluntary Disclosure.
*Click here to learn the benefits of retaining a Board Certified Tax Law Specialist with advanced tax credentials.
5. Beware of

Copycat

 Law Firms
Unlike other attorneys who call themselves specialists or experts in Voluntary Disclosure but are not "Board Certified," handle 5-10 different areas of tax law, purchase multiple keyword specific domain names, and even practice outside of tax, we are absolutely dedicated to Offshore Voluntary Disclosure.
Hiring an Offshore Disclosure Lawyer – 5 Types of Attorneys to

Avoid
Be Careful of the IRS
With the introduction and enforcement of FATCA for both Civil and Criminal Penalties, renewed interest in the IRS issuing FBAR Penalties, crackdown on Cryptocurrency (and IRS joining J5), the termination of OVDP, and recent foreign bank settlements with the IRS…there are not many places left to hide.
4 Types of IRS Voluntary Disclosure Programs
There are typically four types of IRS Voluntary Disclosure programs, and they include:
Contact 

Us

 Today; Let us Help You.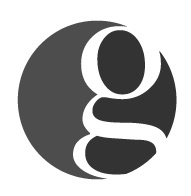 Golding & Golding: Our International Tax Lawyers practice exclusively in the area of
IRS Offshore & Voluntary Disclosure
. We represent clients in 70 different countries. Managing Partner, Sean M. Golding, JD, LL.M., EA and his team have represented thousands of clients in all aspects of IRS offshore disclosure and compliance during his 20-year career as an Attorney. Mr. Golding's articles have been referenced in such publications as the
Washington Post, Forbes, Nolo and various Law Journals nationwide
.
Sean holds a Master's in Tax Law from one of the top Tax LL.M. programs in the country at
the University of Denver
, and has also earned the
prestigious Enrolled Agent credential
. Mr. Golding is also a
Board Certified Tax Law Specialist Attorney
(A designation earned by Less than 1% of Attorneys nationwide.
)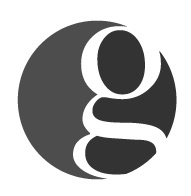 Latest posts by International Tax Lawyers - Golding & Golding, A PLC (see all)