Estates FBAR Filing – Overseas Assets | IRS Estate FBAR Filing
Estates FBAR Filing – Overseas Assets | IRS Estate FBAR Filing
It is not uncommon for individuals with foreign accounts to be unaware that they were required to report foreign accounts, each year annually on a FinCEN Form 114 (FBAR) – in any year they met the FBAR reporting requirement.
Do Estates File FBAR?
So what happens when a person passes away, and the personal representative or executor learns that individual has foreign accounts, but never filed the FBAR — and possibly other international informational reporting forms, such as Form 8938, Form 5471, Form 3520, etc.?
Estate FBAR Penalty Already Issued?
If the IRS has already issued penalties against the decedent, then generally the IRS can still come after the individual estate for payment.
In other words, the penalty does not fade away just because a person has moved on.
Rather, the Internal Revenue Service maintains the right to go after the underlying estate for any penalties due.
No FBAR Penalties Issued?
If no penalties have been issued yet, then that is a good thing.
It is important to take note that the Personal Representative/Executor should not prepare and submit current year returns along with FBAR, until he or she has done some due diligence, and can determine whether prior-year FBARs were required, and if so – were they filed.
No Prior Year FBAR Filed?
If no prior year FBARs were filed, but they were required to be filed because the decedent had met the threshold requirement for reporting, before filing the current year (aka filing forward), the estate should go back in remedy the prior year FBARs.
* We explain the different options a bit later in this article.
Just Filing FBAR Forward?
It's tempting, right? Why not just start filing now, and hope the IRS is none the wiser…
Three (3) reasons not to just File Estate FBAR Forward
FBAR Quiet Disclosure
Technically, if you just begin filing going forward for the estate/decedent with the knowledge that the estate was required to file in prior years, this could be considered a FBAR quiet disclosure – and may be considered criminal.
FBAR Penalties
If you begin filing forward and the IRS catches you, you and the estate could face significant fines and penalties because the IRS would consider you "willful," which could lead to penalties — upwards of 100% value of the account.
Personal Representative could be Liable
If the estate has penalties issued against it prior to the decedent passing away, the IRS has the right to come after the state for those penalties — as a creditor. 
Moreover, if the personal representative distributes the money before the IRS (Creditor) can make a creditor's claim for the money, then the personal representative may be personally liable (rule is not limited to just IRS creditor claims)
In addition, if the personal representative knowingly submits false tax returns by either intentionally omitting prior year amended returns with FBAR or just filing forward outside of one of the approved amnesty programs – the IRS can take the position that the rep has partaken in quasi-criminal behavior. This would be outside the duties of acting as a personal representative — and the IRS can come after the personal representative "personally."
Golding & Golding, A PLC
We have successfully represented clients in more than 1000 streamlined and voluntary disclosure submissions nationwide, and in over 70-different countries.
We are the "go-to" firm for other Attorneys, CPAs, Enrolled Agents, Accountants, and Financial Professionals across the globe.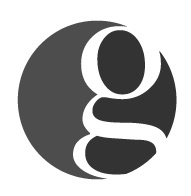 Golding & Golding: Our international tax lawyers practice exclusively in the area of
IRS Offshore & Voluntary Disclosure
. We represent clients in 70+ different countries. Managing Partner Sean M. Golding is a
Board-Certified Tax Law Specialist Attorney
(a designation earned by < 1% of attorneys nationwide.
). He leads a full-service offshore disclosure & tax law firm. Sean and his team have represented thousands of clients nationwide & worldwide in all aspects of IRS offshore & voluntary disclosure and compliance during his 20-year career as an Attorney.
Sean holds a Master's in Tax Law from one of the top Tax LL.M. programs in the country at
the University of Denver
. He has also earned the prestigious
IRS Enrolled Agent credential
. Mr. Golding's articles have been referenced in such publications as the
Washington Post, Forbes, Nolo, and various Law Journals nationwide
.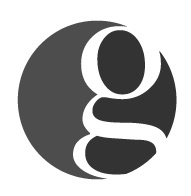 Latest posts by Golding and Golding, Board-Certified Tax Law Specialist (see all)