Cross-Border Tax Attorneys (2019) – Offshore Planning & Compliance
Cross-Border Tax Attorneys (2019) – Offshore Planning & Compliance
Cross-Border Tax Attorneys: International Tax matters require Cross-Border Tax Attorneys who specialize in representing clients worldwide with offshore disclosure, compliance, planning, & penalty mitigation.
Cross-Border Tax Attorneys
U.S. Taxpayers with income, assets, investments and accounts outside the U.S. may have cross-border tax issues and require additional planning in order to stay in compliance. These tax issues will impact effective income tax planning, estate tax planning, wealth management, and offshore compliance.  An effective Cross-Border Tax Attorney will assess each country's tax laws (cross-border), international treaties, comity, tax conventions and other related matters — in order to effectively facilitate a cost-effective tax solution for clients.
We have helped many clients throughout the world, and the surrounding areas with all aspects of IRS Offshore/Voluntary Disclosure.
Common examples of Cross-Border Tax Issues include:
Offshore Disclosure

International Tax Investigations

Foreign Business Transaction

Tax Treaty Analysis

Willful vs. Non-Willful

Passive Foreign Investments

FBAR

FATCA
Cross-Border Tax Attorneys
Unlike other areas of Tax, when it comes to International Tax, Cross-Border, and Offshore/Overseas Tax Compliance — your attorney should be a Board Certified Tax Law Specialist.
We're here to help you.
What is the Board Certified Tax Law Specialist Credential?
Once an Attorney earns the prestigious Board Certified Tax Law Specialist credential, it proves to the general public that the attorney is dedicated to tax law, and has real tax law practice experience as an Attorney.
Few tax attorneys have passed the tax speciality exam (regarded as one of the most difficult tax exams in the country) — and met the additional education, experience, and recommendation requirements necessary for certification.
Once a person becomes "Board Certified in Tax," it shows they have met the following requirements:
Advanced tax education 

Extensive tax law experience

Attorney & Judge recommendations for certification
In California for example, there are 200,000 active Attorneys, with tens of thousands of Attorneys practicing in some area of tax — and only 350 Tax Attorneys have successfully earned the designation.
Less than 1% of Attorneys nationwide have earned the credential.
Sean M. Golding, JD, LL.M., EA (Board Certified Tax Law Specialist)
IRS Offshore Disclosure is ALL we do.
Our Managing Partner, Sean M. Golding, JD, LLM, EA  earned an LL.M. (Master's in Tax Law) from the University of Denver and is also an Enrolled Agent (the highest credential awarded by the IRS, and authorizes him to represent clients nationwide.)
Mr. Golding and his team have successfully handled several hundred IRS Offshore/Voluntary Disclosure Procedure cases. Whether it is a simple or complex case, safely getting clients into compliance is our passion, and we take it very seriously.
He is frequently called upon to lecture and write on issues involving IRS Voluntary Disclosure.
Tax Law Specialty Firms are Best Prepared to Represent You in Specialized Tax Matters
Unless the firm has 50-100 attorneys, with a $25 million operating budget, a successful boutique tax-law firm will almost always have all of the attorneys in the firm devote the firms's time, energy, and resources to one specific area of tax.
In other words, all the attorneys in the boutique tax firm practice the same, single area of tax law.
Some common niche areas of tax law include:
Tax Litigation

Employment Tax

Sales Tax

Offshore Voluntary Disclosure
For example, in employment tax, all tax attorneys in the firm handle employment tax related cases. In sales tax, all the tax attorneys in the firm handle sales tax. It may be "Sales Tax" in various different fields and industries — but the firm will limit the niche practice to sales tax.
The same is true for Offshore Voluntary Disclosure. If a firm handles Offshore Voluntary Disclosure, then all tax attorneys at the firm should be handling the same area of tax law.
This area of Offshore Disclosure law is constantly evolving, and becoming infinitely more complicated — including highly complex issues involving:
FBAR

FATCA

PFIC

CFC

International Cryptocurrency

J5

Increased Schedule B Enforcement (Paul Manafort)

Foreign Gifts

Foreign Inheritance

Foreign Business 

Foreign Trusts

OVDP

IRM

SDOP

SFOP
If a small firm has attorneys practicing 5-10 different areas of tax law (and even non-tax law related matters) – it can put your case at a severe disadvantage.
Why? Because it is impossible for these types of "general tax firms" to establish set protocols, policies and procedures sufficient to handle all the complexities and nuances for multiple different types of niche tax law areas.
At our tax specialty firm, we handle matters involving Offshore Voluntary Disclosure, and each case is led by one or more highly experienced attorneys.
This guarantees that your case gets the time and dedication it deserves.
What if I am Out of IRS Compliance?
When you have not met your prior year IRS foreign bank account compliance obligations, your best options are either the traditional IRS Voluntary Disclosure Program, or one of the Streamlined Offshore Disclosure Programs.
We Specialize in Safely Disclosing Foreign Money
We have successfully handled a diverse range of IRS Voluntary Disclosure and International Tax Investigation/Examination cases involving FBAR, FATCA, and high-stakes matters for clients around the globe (In over 65 countries!)
Whether it is a simple or complex case, safely getting clients into compliance is our passion, and we take it very seriously.
Be Careful of the IRS
With the introduction and enforcement of FATCA for both Civil and Criminal Penalties, renewed interest in the IRS issuing FBAR Penalties, crackdown on Cryptocurrency (and IRS joining J5), the termination of OVDP, and recent foreign bank settlements with the IRS…there are not many places left to hide.
4 Types of IRS Voluntary Disclosure Programs
There are typically four types of IRS Voluntary Disclosure programs, and they include:
Contact 

Us

 Today; Let us Help You.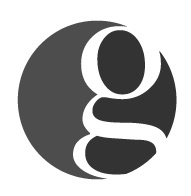 Golding & Golding: Our International Tax Lawyers practice exclusively in the area of
IRS Offshore & Voluntary Disclosure
. We represent clients in 70 different countries. Managing Partner, Sean M. Golding, JD, LL.M., EA and his team have represented thousands of clients in all aspects of IRS offshore disclosure and compliance during his 20-year career as an Attorney. Mr. Golding's articles have been referenced in such publications as the
Washington Post, Forbes, Nolo and various Law Journals nationwide
.
Sean holds a Master's in Tax Law from one of the top Tax LL.M. programs in the country at
the University of Denver
, and has also earned the
prestigious Enrolled Agent credential
. Mr. Golding is also a
Board Certified Tax Law Specialist Attorney
(A designation earned by Less than 1% of Attorneys nationwide.
)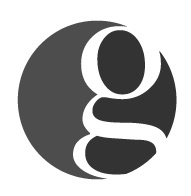 Latest posts by International Tax Lawyers - Golding & Golding, A PLC (see all)