CPA or Attorney Says to Report Filing Forward for Offshore Accounts?
CPA or Attorney Says to Report Filing Forward for Offshore Accounts?
Filing Forward for Offshore Accounts: Don't. Do. It. It is not worth the risk. If you have not properly filed your international tax forms with the IRS to disclose your foreign and offshore accounts, you have legal, safe and effective options.
Filing forward is equivalent to lying to your sweet grandma about sneaking a cookie before dinner.
There's two concerns:
She already knows, and you're just digging yourself a deeper hole; or

She doesn't know, finds out later, and then you're really in deep.
Don't lie to your grandma.
Filing Forward vs. Offshore Amnesty
While the penalties associated with some options (IRM Voluntary Disclosure aka Post-OVDP) are worse than other options (Streamlined or Reasonable Cause) – you should never quietly begin filing going forward (aka Filing Forward or Silent Disclosure).
That is always the worst option of all.
Filing forward is when you begin reporting your offshore and foreign accounts for prior years without first getting into offshore compliance using proper methods.
If you just begin to report your foreign accounts "going forward" instead of going back and making an Offshore Amnesty submission – you have committed a tax crime.
Namely, you have intentionally omitted key information (prior year account information) instead of making an amnesty/voluntary disclosure. As a result, you have made false representations (via intentional omissions), which is a crime.
These crimes may include (but not limited to):
Tax Fraud

Tax Evasion

Civil or Criminal Willfulness

FBAR Crime

FATCA Crime
CPA – No Attorney-Client Privilege
Unlike the attorney-client privilege, you do not have the same confidentiality with a CPA or Accountant (Unless they are also attorneys), and the information you divulge to the CPA may be discoverable by the IRS.
They generally recommend you file forward, because:
They want to cover their own hides for prior year mistakes.

You were referred to the CPA from an Attorney with low ethics who recommends you "just file forward."
Dually-Licensed Attorney/EA or Attorney/CPA
The best way to protect yourself and your confidential information is to hire a dually-licensed Attorney/Enrolled Agent or Attorney/CPA.
Does being Dually-Licensed Impact the Attorney-Client Privilege?
No. Unfortunately, there are some lesser-experienced attorneys using "scare tactics" about "Criminal Liability and offshore disclosure" to clients, because they are not really experienced in Offshore Disclosure.
They do this in order to scare them with false information and try to reverse bait them into representation. 
It is a form of "reverse baiting clients" by using words like "Criminal" to scare them in situations in which "criminal" does not apply. We have been called in to help clients in these situations, in which the client has been baited or reverse baited (and is now in a much worse situation)
Offshore Disclosure is a not a criminal proceeding.
Our team has handled more than 1000 offshore disclosures, and not one client we have represented has ever been criminally prosecuted stemming from an offshore disclosure.
That is not how offshore disclosure representation works.
You will find that nearly all the most experienced Offshore Disclosure attorneys in this area of law will have:
15-20 years of private practice experience

Dually-licensed status as an Attorney/Enrolled Agent or Attorney/CPA

Earned a Master's of Tax Law (LL.M.)

Extensive Litigation, Trial and Eggshell Audit experience

Preferably earned the Board-Certified Tax Law Specialist credential
Click here to learn more about the benefits of usually a Dually-Licensed Attorney.
Why is Filing Forward Dangerous?
With international, foreign, and offshore tax compliance at an all-time enforcement high, it is not wort the risk.
It is dangerous, because the IRS has made offshore account and income reporting and tax compliance key enforcement priorities. If you then knowingly begin reporting your accounts in the current.
If I go Streamlined if I was Willful, Will I get Caught?
Some less-experienced attorneys recommend this type of submission — which is a horrible idea. They recommend a person go Streamlined, even if they were willful, because the chances of getting caught are low.
Of course, for the person that gets caught, it is a life-changing event, which may result in a criminal prosecution, loss of immigration statues, and worse — but what does the attorney care?
He or she made a few bucks and will just deny it when the person gets caught.
Click here for a cautionary tale about the dangers of going streamlined when you were "willful."
5 Easy Ways the IRS will Find You if you File Forward
The IRS has several methods to discover your offshore accounts, they include:
FATCA Reporting by Foreign Financial Institutions

J5 (International Offshore Enforcement)

Whistleblower

Eggshell Audit

FBAR Audit
5 Methods the IRS Uses to Investigate You
The IRS may have already begun investigating you.
While it is not likely that you are being subject to a criminal investigation (these methods are used in civil and criminal investigations), we have represented individuals who approached us after they were already approached by the IRS Special Agents.
IRS Investigative techniques:
Co

ntacting your bank

Contacting people who work with

Contacting other people who know about your crime

Investigating your CPA

Tailing you and your family members
Non-Compliance with U.S. Tax Law
Whether it is because you did not you had to report foreign accounts, thought you were below the threshold for filing, did not realize non-bank accounts were required to be reported, and/or have other unreported income, accounts, investments or assets – we can help.
What Can You Do?
Presuming the money was from legal sources, your best options are either the Traditional IRS Voluntary Disclosure Program, or one of the Streamlined Offshore Disclosure Programs.
4 Types of IRS Voluntary Disclosure Programs
There are typically four types of IRS Voluntary Disclosure programs, and they include:
Contact 

Us

 Today; Let us Help You.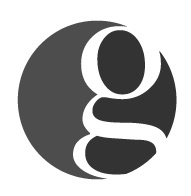 Golding & Golding: Our International Tax Lawyers practice exclusively in the area of
IRS Offshore & Voluntary Disclosure
. We represent clients in 70 different countries. Managing Partner, Sean M. Golding is a
Board Certified Tax Law Specialist Attorney
(A designation earned by Less than 1% of Attorneys nationwide.
). He leads a full-service offshore disclosure & tax law firm. Sean and his team have represented thousands of clients nationwide & worldwide in all aspects of IRS offshore & voluntary disclosure and compliance during his 20-year career as an Attorney.
Sean holds a Master's in Tax Law from one of the top Tax LL.M. programs in the country at
the University of Denver
. Mr. Golding's articles have been referenced in such publications as the
Washington Post, Forbes, Nolo and various Law Journals nationwide
.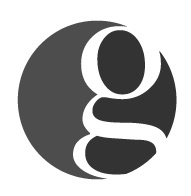 Latest posts by International Tax Lawyers - Golding & Golding, A PLC (see all)