Accidental American U.S. Tax and Foreign Account Reporting – FATCA Lawyers
It is not uncommon for individuals who have never had any intent of ever becoming subject to US tax law to find themselves at the mercy of the IRS and the new FATCA (Foreign Account Tax Compliance Act) rules and regulations.
If a person is found to be subject to U.S. Tax as either a U.S. citizen or Legal Permanent Resident (aka Green Card Holder), then they are required to file a 1040 instead of at 1040 NR and potentially have to file numerous IRS forms, including:
FBAR (FinCEN 114)
FATCA Form 8938
3520
3520-A
5471
8621
8865
Accidental Americans – A Summary
At Golding & Golding, our entire law firm practice is limited exclusively to Offshore Voluntary Disclosure. Starting back in 2009 (the inception of OVDP/OVDI) and up until recently (introduction of FATCA), the number of Accidental Americans cases continues to increase each year.
it is incredible to learn of just how many 'Accidental Americans' get caught in this web of having to report their worldwide income and be subject to US tax, when they would otherwise have no reason to file a tax return — beyond the fact that they are accidental Americans.
We have represented numerous Accidental American individuals and families around the globe with getting into compliance, so that they can move forward and avoid any unnecessary fear or anxiety. Oftentimes, we can bring Accidental Americans into compliance without any penalties issued or U.S. taxes due.
We also work with our clients to help provide an understanding of what their annual tax and reporting requirements are in order to stay in compliance.
The following is a case study example of a family we assisted who were led to believe (Read: Dishonest Attorneys and CPAs) that they would be subject to millions of dollars in taxes, fines, and penalties — only to result in zero taxes or penalties being issued by the IRS, DOT or DOJ.
What is An Accidental American?
An accidental American can take on many forms. Traditionally, an accidental American is the result of being born to a US citizen but outside of the United States. In our example, Michelle was originally from the United States and she married a UK citizen. It can also be that a person lived outside of the U.S. for so long that they no longer believed they were a U.S. Citizen (aka 25 year Expat Myth) or a Long-Term Green Card Holder who never properly expatriated and/or relinquished their Green Card (see IRC 877A)
In our example, Michelle is still a citizen of the United States but is a permanent resident of the UK. While in the UK, she gave birth to three children. At the time she gave birth to the children, they were technically considered to be U.S. citizens (since she is a U.S. Citizen). In addition, because she thought it would be easier for children to travel and visit the United States, she applied for and received Social Security numbers and a passport from the United States.
In reality, neither for nor her children use the passport, because they use their UK passport instead (except when they travel to the United States to visit Michelle's elderly relatives).
They have NO U.S. Sourced Income
U.S. sourced income is income which generally derives from the U.S. sources. For example, all of Michelle's employment was overseas in the UK, France and Germany. Moreover, all of her adult children worked in various European or Asian countries and never earned any money from the United States (or from a U.S. employer). Thus, they had no U.S. sourced income.
Michelle's husband maintains a few investments in the United States, but because he was a non-US citizen, nonpermanent resident with no ties to the United States — he was able to receive some of his income tax-free (the technicalities of US Portfolio Interest and U.S. Capital Gains for a foreigner is beyond the scope of this example).
Michelle Receives a FATCA Letter
FATCA is the Foreign Account Tax Compliance Act. It is a U.S. law designed to promote tax compliance by US persons on a global scale. The goal of FATCA (when it involves individuals and small businesses) is to avoid hiding money offshore or abroad — and then not reporting it to the United States or paying tax to the IRS.
The U.S. got fed up and tired of all the money it was losing through offshore tax shelters and unreported foreign money and convinced more than 100 countries and tens of thousands of foreign financial institutions to report US account holder information to the IRS. While technically it is a reciprocal agreement, from the US perspective — all they want is the names of the U.S. account holders overseas.
Because Michelle is a US citizen and opened some of her accounts at Lloyds and Barclays when she first arrived in UK, the banks were well aware that she is a US Citizen. Unfortunately, it does not matter that Michelle is also a permanent resident of the UK. That fact does not negate the requirement that she comply with US tax and reporting rules.
When Michelle receives the FATCA Letter she understandably freaks out, loses asleep, and is otherwise unable to concentrate. Why? Because not only did she receive the FATCA Letter, but so did her three children – which led them to conduct online research… and so the trouble begins.
Please Be Careful What you Read Online
For some unknown reason, some lawyers, CPAs and other accountants see FATCA as way to take advantage of individuals in a tough spot — instead of working together with them. Obviously, the chances of being arrested and deported to the United States for unreported bank accounts is relatively slim (unless you were willful). For the typical accidental American, the biggest concern he or she will have are the penalties – and while the penalties are intense (see below), they can usually be avoided by properly making a proactive voluntary disclosure.
We are not saying that we're the only game in town, but for every legitimate firm you research online, you will find hundreds of unscrupulous firms seeking only to get you to part with your wallet.
To that end, all we can recommend is that you do your research.
**If you find a firm that is advertising themselves as "Experts," please be wary. Some of the most experienced tax attorneys in the world have stated that they would never even think about holding themselves out as an expert, as that would be 'preposterous.' In fact, the ABA (American Bar Association) published an article about the dangers for lawyers to use that term.
Michelle and Her Family Can Avoid Penalties
Michelle's husband is an entrepreneur and both her and her children are all highly educated and very successful. They had amassed a small fortune and were very concerned that the IRS were going to penalize them and that they would lose all of their money; this is not the case.
Since Michelle and her children were non-willful (had no intent to evade tax) they should have no problem qualifying for the Streamlined Foreign Offshore Procedures. Under these procedures, as long as each applicant was non-willful and lived outside of the United States for at least 330 days in any one of the last three (3) tax years, they can avoid any penalties associated with the unreported accounts.
A lot of firms will scare individuals by telling them that their unreported accounts could be subject to 50% or even hundred percent penalties. While this is true, it is only if they are audited, found to be willful, and have no defense. In other words, while the penalties are generally high — not everyone gets it with a 50%-100% penalty.
*We mentioned the 100% penalty because if a person is audited and found to be willful, then they will be audited for multiple years and the 50% penalty is for each year. You can take some solace in the fact that before changes to the law, the individual could be penalized 300% without a 100% cap.
Michelle and Her Family Can Also Avoid U.S. Tax
Even though Michelle, her husband, and her children all earn high dollar income – they all pay significant tax abroad. In fact, many of the European countries have a higher tax rate than in the U.S.. As such, when Michelle and her children file US tax returns they can claim what is called the Foreign Tax Credit – using form 1116 (as long as the Foreign Tax Credit was not refunded by the prior country)
While there is another law called the Foreign Earned Income Exclusion, the use of this exclusion is limited to earned income (as opposed to passive income). Moreover, the amount that you can exclude caps out at around $115,000 for both earned income and housing. 
By using the foreign tax credit, Michelle and her children should be able to obtain a full credit for all the foreign taxes they already paid. Generally, the use of the foreign tax credit is offset by domestic income in the United States (to avoid using a Foreign Tax Credit to offset U.S. Income), but because Michelle and her family do not have any U.S. Sourced Income, they should be able to use a majority of the tax credit; if the credit exceeds the U.S .Tax Liability (while none of it is refundable) they can carry it forward to use in a future year that they still have foreign income.
Streamlined Foreign Offshore to Avoid Taxes and Penalties
The program the IRS developed (or modified from OVDP) is called the Streamlined Foreign Offshore Procedures. Under this program, as long as the following requirements are met, the individual will avoid penalties.
– Reside outside of the United States for at least 330 days in any one tax year (there is a separate requirement if a person is not a US citizen but otherwise was required to pay US tax under the substantial presence test);
– File original tax returns for the last three (3) years as well as all accompanying forms and schedules;
– Submit six (6) years of FBAR aka FinCEN114 (used to report Foreign Accounts).
– Sign a certification statement under penalty of perjury.
Streamlined Foreign Before It Is Too Late
It doesn't take a genius to know that the Streamlined Foreign Offshore Disclosure program is a great deal. Yes, there are individuals out there who will tell you that should not have to submit US tax returns because it is unfair, or that FATCA is an unjust law and you should not have to comply. While that may be true, are they going to pay the fines and penalties that the IRS issues against you?
Moreover, because the IRS may also issue a Passport Denial or Revocation and/or issue a Customs Hold against individuals at the airport while they are traveling – it may be better to simply submit to the program, get into compliance, and get on with your life. But the decision should be left up to each individual considering compliance, and they should not be bullied into doing so.
Four important factors to keep in mind:
-The IRS has indicated that the streamlined program is simply a Band-Aid as countries were implementing FATCA and that the program will be terminated at some point;
– The IRS can terminate the program at any time without warning;
– The IRS may increase the penalty amount without warning – which they have done multiple times under traditional OVDP — which is a program for individuals, estates, or businesses that were willful.
– If you are under examination by the IRS for any reason (even something that has nothing to do international money) you are disqualified from the program.
Foreign Income & Account Reporting Basics
Golding & Golding is a flat-fee, full-service firm; we are lawyers who assist international clients in reporting their offshore accounts to the IRS. Most recently, many of our clients learned about Foreign Bank Account reporting requirements when they received a FATCA Letter from their Bank, asking them to certify their U.S. Status by submitting either a W-9 or W-8 BEN.
Who Has to Report?
We have represented numerous clients worldwide with issues similar to yours:
– Expats who relocated overseas and did not know they had to report their foreign accounts.
– U.S. Citizens who live overseas and may or may not earn significant income, but have accounts in a foreign country.
– Legal Permanent Residents of the United States who relocate back to a foreign country but are unaware that they are still required to report the foreign accounts.
– Non-Residents who meet the substantial presence test and therefore are required to report foreign bank and other accounts to the US government.
Please do not worry. We can assist you as we have assisted hundreds of clients in over 40 countries disclose upwards of $40 million in a single disclosure.
We are available seven days a week and provide flat-fee and full-service representation to our clients around the world.
The Basics
These are the most basic rules when it comes to foreign accounts and foreign income:
Foreign Income
If you are either a US Citizen, Legal Permanent Resident (aka Green Card holder or recently gave up your Green Card) or foreign resident who meets the substantial presence test, then you are required to report your worldwide income to the IRS. This means that even if you do not have any US-based income, you are still required to report your worldwide income (even if it is the type of income which is not taxed in your home country such as interest and dividend income in most Asian countries). And, if you have enough foreign income to meet the minimum threshold for having to file a US tax return, then you are required to do so even if it is based on your foreign income alone.
Foreign Accounts
If you meet the requirement for being a U.S. "Taxpayer" (even if you do not meet the threshold for having to file a US tax return), you are still required to file an annual FBAR (Report of Foreign Bank and Financial Accounts). The threshold is as follows: if at any time during the year, you have more than $10,000 in foreign accounts (whether the money is in one account or spread over numerous accounts), you are required to file an FBAR.
In addition, if you have significant amounts of money overseas, then you may also have to file additional forms such as an 8938 (FATCA Form) or 8621 (Passive Foreign Investment Company, which includes Foreign Mutual Funds along with as many other passive investments). There are many other forms you may have to file, but we determine those on a case-by-case basis.
Fines & Penalties
Unless you are criminal, chances are the IRS or Department of Justice will not be banging down your door to come drag you to jail. With that said, the fines and penalties can be very steep and depending on your particular circumstances, may include penalties upwards of 100% of the value of your foreign account. If the IRS believes you were willful (aka intentional), then they may launch a criminal investigation against you and the penalties and fines can get much worse from here, including Liens, Levies, Seizures…and worse.
Customs Holds and Passport Revocation
With the implementation of FATCA (Foreign Account Tax Compliance Act), the United States is heavily cracking down on offshore tax evasion and unreported foreign accounts in general. The IRS and US government have the power to both revoke your passport as well as possibly hold you at the airport "customs hold" to question you on the spot (usually outside the presence of your attorney).
Getting Into Compliance
Getting into compliance should be mandatory on your "to-do" list. Even though our firm, Golding & Golding, is based in Newport Beach, we represent clients worldwide. A majority of our clients live overseas in over 40 countries. We have helped numerous clients get into compliance and are regarded as one of the top Offshore Disclosure Law Firms worldwide.
To that end, there are three main methods of compliance:
(1) Streamlined Compliance
This program is for individuals who were unaware of any requirement to file an FBAR and/or report their income on a US tax return. The penalties under the streamlined program are significantly reduced and may possibly be waived depending on whether a person qualifies under the strict definition of foreign resident for offshore disclosure purposes.
(2) OVDP
This program is mainly for individuals and businesses who were willful, aka were aware they were supposed to report their foreign accounts but intentionally hid or kept the account/income information secret.
(3) Reasonable Cause Statement
This is not a particular program; instead, it is a method for getting to compliance while attempting to avoid any penalty. There are many pros and cons to this method depending on your specific situation, which must be evaluated carefully with your attorney before making a decision.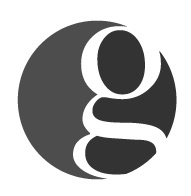 Golding & Golding: Our International Tax Lawyers practice exclusively in the area of
IRS Offshore & Voluntary Disclosure
. We represent clients in 70 different countries. Managing Partner, Sean M. Golding, JD, LL.M., EA and his team have represented thousands of clients in all aspects of IRS offshore disclosure and compliance during his 20-year career as an Attorney. Mr. Golding's articles have been referenced in such publications as the
Washington Post, Forbes, Nolo and various Law Journals nationwide
.
Sean holds a Master's in Tax Law from one of the top Tax LL.M. programs in the country at
the University of Denver
, and has also earned the
prestigious Enrolled Agent credential
. Mr. Golding is also a
Board Certified Tax Law Specialist Attorney
(A designation earned by Less than 1% of Attorneys nationwide.
)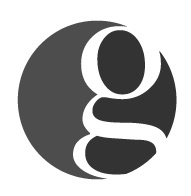 Latest posts by International Tax Lawyers - Golding & Golding, A PLC (see all)