We Can Help You.
We are the only State Bar Board Certified Tax Law Firm that specializes exclusively in IRS Offshore Voluntary Disclosure!
IRS Streamlined Offshore Disclosure is the process of getting into compliance with the U.S. government; it is designed for individuals and businesses that were non-willful in their failure to properly report/disclose their foreign accounts and/or foreign income to the United States. 
Streamlined Offshore Disclosure (aka Streamlined Program) is an approved method by the U.S. government for getting into compliance. 
How to Qualify
The most important factor for the Streamlined Program is that you must be non-willful. While the IRS does not provide a specific definition of the term non-willful, it essentially means you did not act intentionally or deliberately in failing to report your foreign accounts or offshore income to the United States.
In other words, if you did not know you had to report the account or income information, then under almost all circumstances, you would be non-willful.
Streamlined

Foreign

Offshore Procedures
The Streamlined Foreign Offshore Procedures are for individuals who were non-willful and meet the Foreign Residence requirement. If you are a U.S. citizen or Legal Permanent Resident, then you must have lived outside of the United States in one of the last three tax years (not all three tax years) for at least 330 days.
You could have lived in multiple different countries during the 330-days and still qualify. In other words, the requirement is that you are outside of the United States for at least 330 days – not necessarily in any one particular country.
If you meet the Foreign Residence requirements, then you are still required to amend your U.S. tax returns (or file original returns) for the last three (3) years and report your foreign account information for the last six (6) years – but all penalties are waived and you generally receive a Foreign Tax Credit for any foreign taxes due.
Therefore, under the Streamlined Foreign Program, depending on your circumstances, you may have ZERO tax and ZERO penalty due.
*If you were only subject to U.S. tax because you were on a Visa and met the Substantial Presence Test, other rules apply.
Streamlined

Domestic

Offshore Disclosure
If you do not meet the foreign residence requirement under the Streamlined Foreign Offshore Procedures, you may qualify for the Streamlined Domestic Program. All the other requirements are essentially the same, except instead of receiving a penalty waiver, you must pay a small 5% penalty.
The 5% penalty is calculated by totaling the year-end value of your unreported foreign accounts and other specified assets for each year in your six-year compliance period. You then select the highest year's year-end balance (not each year) and multiply it by 5% to get the penalty amount.
What Type of Attorney Should I Hire?
IRS Voluntary Disclosure is a specialized area of law. An IRS Voluntary Disclosure is a complex undertaking. It requires the coordination of several moving parts, including strategy development, Tax Preparation, Legal Analysis, Negotiation and more.
You should hire a Tax Attorney who has the following credentials:
~20 Years of Private Practice experience representing his/her own clients

Experienced in Criminal and Civil Tax Litigation

Experienced representing clients in Eggshell and Reverse Eggshell Audits

Advanced Tax Degree (LL.M.)

EA (Enrolled Agent) or CPA (Certified Public Accountant)

Preferably a Board Certified Tax Law Specialist
Sean M. Golding, JD, LL.M., EA (Board Certified Tax Law Specialist)
Our Managing Partner, Sean M. Golding, JD, LLM, EA  earned an LL.M. (Master's in Tax Law) from the University of Denver and is also an Enrolled Agent (the highest credential awarded by the IRS, and authorizes him to represent clients nationwide.)
Mr. Golding and his team have successfully handled several hundred IRS Offshore/Voluntary Disclosure Procedure cases. Whether it is a simple or complex case, safely getting clients into compliance is our passion, and we take it very seriously.
He is frequently called upon to lecture and write on issues involving IRS Voluntary Disclosure.
Less than 1% of Tax Attorneys Nationwide are Board Certified Tax Law Specialists 
The Board Certified Tax Law Specialist exam is offered in many states, and is widely regarded as one of (if not) the hardest tax exam given in the United States for practicing Attorneys. Certification also requires the completion of significant ethics and experience requirements.
In California alone, out of more than 200,000 practicing attorneys (with thousands of attorneys practicing in some area of tax law), less than 350 attorneys are Board Certified Tax Law Specialists.
Beware of 

Copycat

 Law Firms
Unlike other attorneys who call themselves specialists or experts in Voluntary Disclosure but are not "Board Certified," handle 5-10 different areas of tax law, purchase multiple keyword specific domain names, and even practice outside of tax, we are absolutely dedicated to Offshore Voluntary Disclosure.
*Click here to learn the benefits of retaining a Board Certified Tax Law Specialist with advanced tax credentials.
Reduced Fee Consultation
We do not offer "free" initial telephone consultations, because free initial telephone consultations are nothing more than "Sales Pitches" designed to misinform and scare you into making a brash decision.
When you are ready to discuss the specifics of your case, please email us to schedule a Reduced Fee Telephone Consultation with an experienced IRS Offshore Voluntary Disclosure Lawyer.
We offer consultations in 30-minute, 60-minute, and 90-minute increments.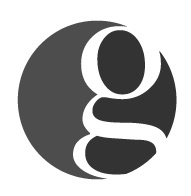 Golding & Golding: Our International Tax Lawyers practice exclusively in the area of
IRS Offshore & Voluntary Disclosure
. We represent clients in 70 different countries. Managing Partner, Sean M. Golding, JD, LL.M., EA and his team have represented thousands of clients in all aspects of IRS offshore disclosure and compliance during his 20-year career as an Attorney. Mr. Golding's articles have been referenced in such publications as the
Washington Post, Forbes, Nolo and various Law Journals nationwide
.
Sean holds a Master's in Tax Law from one of the top Tax LL.M. programs in the country at
the University of Denver
, and has also earned the
prestigious Enrolled Agent credential
. Mr. Golding is also a
Board Certified Tax Law Specialist Attorney
(A designation earned by Less than 1% of Attorneys nationwide.
)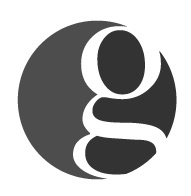 Latest posts by International Tax Lawyers - Golding & Golding, A PLC (see all)