What is Smurfing? (Differences between Strucuring & Smurfing Example)
Presumably, in order to avoid all the boredom associated when dealing with tax and finances, various phrases and catchphrases are used to describe certain transactions. One of the lesser-known phrases is the term "Smurfing."  
Smurfing vs. Smurfs
If like me, your childhood included running downstairs on Saturday mornings to catch new episodes of the Smurfs, smurfing is different.
The smurfs were fun (and blue). Smurfing is criminal…and may leave you in jail, with the blues.
First, What is Structuring?
Before understanding what smurfing is, it is important to get a basic idea of what structuring is.
Structuring does not have to include illegally sourced money or money laundering – it can be legal money, and it can be as simple as you do not want the amount or frequencies of your deposits to be scrutinized by the bank….so you structure them accordingly.
Unfortunately, Structuring is a Crime.
Structuring is the idea of structuring your deposits, withdrawals, etc. to avoid detection by the Bank. Typically, this means avoiding depositing more than $10,000 of cash at any one-time — to avoid a Currency Transaction Report (CTR) from being issued, and/or to avoid a potential Suspicious Activity Report (SAR) from being issued.
For reference, bank regulations require financial institutions to file reports when certain transactions occur in either high dollar amounts, or in high frequency. These reports are not limited to the United States.
In fact, many countries have similar rules in place.  The reason being, is that no financial institution wants to learn that they were a conduit or catalyst for any sort of fraud, money-laundering, terrorism, etc.– like a game of Hot Potato.
In order to successfully, structure, you need a plan – and what plan is complete without some smurfs?
What is Smurfing (Example)
Let's keep it simple: Gargamel has about $500,000 that he received in legal sourced money that he would like to deposit into different banks to avoid reporting. (aka Structuring)
Gargamel is a U.S. person and doesn't want to have to report the income on his return, even though the income is all legally sourced.
Gargamel does his research and hatches a plan. And, to carry out his plan, he decides to facilitate his structuring by smurfing, and who better to go smurfing then the smurfs, right?
Therefore, Gargamel orders Papa Smurf, Clumsy Smurf, Grouchy Smurf, Greedy Smurf, Brainy Smurf, and (of course, smurfette) to each deposit various amounts of small transactions into numerous different banks to avoid detection.
The idea is that, if for example, Brainy Smurf takes $70,000 and split it into 14, $5,000 transactions that he makes at 14 different banks across smurf village, no one will be the wiser.
If instead, Lazy Smurf deposited all of the $70,000 cash into one account, when there is no proof that he has his own business or otherwise generates that type of money – it could lead to further questioning from the bank, as well as a potential CTR report or an SAR report.
Using Offshore/Foreign is Even More Dangerous
Beyond U.S. structuring/smurfing, once a person is doing these types of transactions overseas and possibly not filing necessary informational returns, FBARs, Form 8938, etc. they might find themselves in some serious trouble.
What Can You Do?
Presuming the money was from legal sources, your best options are either the Traditional IRS Voluntary Disclosure Program, or one of the Streamlined Offshore Disclosure Programs.
Golding & Golding, A PLC
We have successfully represented clients in more than 1000 streamlined and voluntary disclosure submissions nationwide, and in over 70-different countries.
We are the "go-to" firm for other Attorneys, CPAs, Enrolled Agents, Accountants, and Financial Professionals across the globe.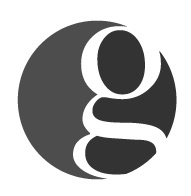 Golding & Golding: Our international tax lawyers practice exclusively in the area of
IRS Offshore & Voluntary Disclosure
. We represent clients in 70+ different countries. Managing Partner Sean M. Golding is a
Board-Certified Tax Law Specialist Attorney
(a designation earned by < 1% of attorneys nationwide.
). He leads a full-service offshore disclosure & tax law firm. Sean and his team have represented thousands of clients nationwide & worldwide in all aspects of IRS offshore & voluntary disclosure and compliance during his 20-year career as an Attorney.
Sean holds a Master's in Tax Law from one of the top Tax LL.M. programs in the country at
the University of Denver
. He has also earned the prestigious
IRS Enrolled Agent credential
. Mr. Golding's articles have been referenced in such publications as the
Washington Post, Forbes, Nolo, and various Law Journals nationwide
.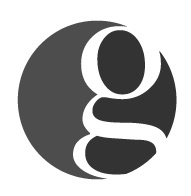 Latest posts by Golding and Golding, Board-Certified Tax Law Specialist (see all)