Out of Tax Compliance to both the U.S. & Foreign Tax Authorities?
Out of Tax Compliance to both the U.S. & Foreign Tax Authorities?
Being out of tax compliance to both the IRS and foreign tax authorities for unreported accounts and income is not uncommon, and you are not alone. We can help you get into compliance.
U.S. & Foreign Tax Non-Compliance 
It is very common for individuals who have unreported foreign accounts and income which they have not reported to the IRS to also have unreported accounts and income which have not been reported to the foreign tax authorities as well.
Example: Denise moves to the United States from a foreign country. She does not report her Foreign accounts or income in the U.S., and she does not report her U.S. Accounts and income to the foreign country's tax authority.
Due to the fact that Offshore Tax Evasion has become a priority enforcement for many countries, coupled by the fact that many countries enforce criminal penalties for non-compliance (and do not offer offshore  voluntary disclosure programs) you must take careful and calculated action before it is too late.
Double the Risk
Unfortunately, unlike the United States that has formalized Offshore Disclosure Programs such as OVDP, many foreign countries do not offer any offshore voluntary disclosure programs, or if they did, they have already terminated their program with the intent to aggressively pursue citizens and residents for tax crimes. 
*This is not to say all individuals who have unreported income in a foreign country and United States are guilty of a tax crime, but it does require an in-depth analysis of your specific facts to determine where you fall on the "willful vs. non-willful" spectrum.
Dangers of Undisclosed Accounts, Multiple Countries
If a person has undisclosed accounts in both the United States and a foreign country and believe that they were willful, they cannot enter the Streamlined Program or submit a Reasonable Cause letter – that is illegal.
Alternatively, if the person was non-willful, but wants to reduce the chances of an IRS Audit under Streamlined – since during the audit the IRS may request documents proving compliance with the Foreign Country's tax law, it may be better for that individual to submit to OVDP.
Foreign Country with

No

Offshore Disclosure Program
OVDP may be preferred, especially if a person is out-of-tax compliance in multiple countries and those other countries do not offer an Offshore Disclosure Program.
This is especially true in the common situation in which the person believes they were willful.
Streamlined or Reasonable Cause
If a person is non-willful or qualifies for reasonable cause for not properly complying with offshore tax related issues such as account reporting and foreign asset disclosure, then the streamlined program may be a viable option.
Compliant with Foreign Country Tax, But Not the IRS
In this type of situation, the Streamlined Program may be a fine option. For example, if a person is a visa holder who met the substantial presence test or Legal Permanent Resident who did not understand that by virtue of their status, they still have to report just as they would if they were US citizens, they may qualify for Streamlined.
But, this would usually presume they were compliant in the Foreign Country and/or did not have a U.S. CPA or Tax Preparer inquire (especially in writing) if they had foreign accounts, assets or income.
Non-Compliance in Multiple Countries
Alternatively, if a person has not complied in multiple countries (so that they are not in Offshore Reporting or Tax Compliance anywhere), and especially if they had a U.S. CPA who asked them about Foreign Accounts, Assets, or Income (and they responded "No"), it can become difficult to qualify for streamlined or reasonable cause. 
Example: Denise is from a foreign country. She is aware that under her home country's tax law (where she was raised and filed taxes for many years), she is required to report her foreign accounts to the foreign government. Denise resides in the United States and therefore does not file or report the accounts abroad. She thinks she will probably never get caught; she never expects to receive a FATCA Letter.
Meanwhile, Denise is also a resident of the United States and even though she has a CPA who asked about whether she had foreign accounts in writing, Denise failed to disclose the foreign accounts to the CPA. Denise understood the questions in the CPAs Binder (aka organizer or questionnaire) but still answered, No to the questions about foreign accounts or income.
As a result, Denise has not complied with either country's tax laws.
Streamlined or Reasonable Cause is No Longer an Option
Despite what any Attorney may tell Denise, submitting a reasonable cause statement or going streamlined is no longer an option, because Denise had every opportunity to comply, but failed to do so.  As demonstrated by the recent findings of special counsel in the Manafort Case (along with countless other cases), the U.S. government will focus on whether the CPA asked an individual if they had foreign Accounts. 
It does not matter if the risk of audit is low, and it does not matter if the amount of unreported income is low, because neither of these aforementioned facts negates the willfulness.
*If the CPA did not send a written binder and/or the person does not speak fluent English, did not understand the CPAs questions, and the CPA did not offer translation services, the analysis would be different.
Manafort is Typical, Even if the Amount of Money is High
In the Manafort case, the CPA point-blank asked him by way of a written binder as to whether he had foreign accounts and he stated "No." Just because Manafort was operating a multi-jurisdictional tax fraud is immaterial.
What is important is that despite all of the different facts and circumstances involving that particular case (and even though it was high profile) – Special Counsel still focused on the fact that the CPA asked him whether he had foreign accounts and the fact that Schedule B, Question Seven was marked "No."
Therefore, under these facts it would seem unlikely for Denise to qualify for either streamlined program or reasonable cause.
Nevertheless, there is a silver-lining with OVDP.
A 906 Closing Letter and OVDP
With OVDP, essentially, the IRS wants your money. Under the program, a person pays a pretty hefty penalty, but with the penalty comes peace of mind. That is because even the IRS has mentioned that as long as the person comes clean, the IRS is not going to audit them for any international related issues. Moreover, the IRS is not going to recommend criminal prosecution (again, as long as the person comes clean).
Therefore, in a situation in which a person has violated both US tax law and foreign tax law, and the foreign tax laws may subject the individual to higher fines and criminal prosecution, the closing letter is a major benefit.
With a Closing Letter, as long as the IRS receives the penalty payment (and the applicant was truthful throughout process), the IRS does not pursue a criminal investigation against the applicant. Thus, there is no IRS Audit on these issues, and an extremely low likelihood that the IRS would ever contact the foreign government or tax authority, since there would be no reason to do so.
This is different than going Streamlined or Reasonable Cause, finding yourself under audit for any number of reasons, and having to explain that you believed you had no reporting responsibility to either the IRS or any Foreign Tax Authorities. 
Moreover, if you had a CPA and he or she sent you a binder asking you about foreign accounts and you marked "No," the chances increase that the IRS will believe you were willful. And if so, the the IRS agent will refer the matter to the IRS Special Agents for a criminal investigation — where the Special Agents may want proof of your Tax Filings in the foreign country.
And, if the foreign country terminated their own voluntary disclosure program so that they can aggressively pursue tax evaders, chances are you may find yourself knee-deep in trouble.
Be Careful
We are very experienced in IRS Offshore Voluntary Disclosure (it is all we do!). On multiple occasions, we have had clients contact us after working with inexperienced counsel (who push them into Reasonable Cause or Streamlined) when they were in a state of panic and are now trying to rectify the situation with the IRS.
It is typically the same story: Newer or less experienced offshore disclosure attorneys try to undermine more experienced offshore disclosure counsel by telling the client that the IRS rarely audits people, or that that since there was minimal unreported income, the client can still go Streamlined (even when the client believes he or she was willful).
The attorneys do this in order to make a quick buck, without any long-term strategy in mind, or concern for the client's true well-being.
If you are willful, then under no circumstances can you go Streamlined or submit a Reasonable Cause statement. If the IRS catches you, it can mean more than just fines and penalties — it can mean the loss of your freedom.
Baited by an Artificially Low Attorney/CPA Fee
Oftentimes, the client realizes (only too late) that they were convinced to go Streamlined or Reasonable Cause because they were sold into these other programs by accepting a much reduced upfront fee and being told they could never get caught.  Once the person realizes the gravity of situation, they want real help, and come to us for assistance.
Remember (in taxes and life) if it sounds too good (or cheap) to be true, it always is.  
If you believe you have an attorney that has convinced you to go Streamlined or Reasonable Cause when you are really willful (and you relayed these facts to Counsel), please contact our office to discuss.
**We are currently representing multiple individuals who are in the same exact boat as you.
You Are Not Alone
Offshore disclosure is our firm's only focus and a passion of ours – we will safely get you into compliance.
For a case study example of the risk of going streamlined or Reasonable Cause when you were willful, please find a recent article we authored: The IRS OVDP Willfulness Dilemma: Penny Wise and Pound Foolish.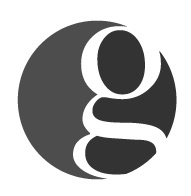 Golding & Golding: Our International Tax Lawyers practice exclusively in the area of
IRS Offshore & Voluntary Disclosure
. We represent clients in 70 different countries. Managing Partner, Sean M. Golding, JD, LL.M., EA and his team have represented thousands of clients in all aspects of IRS offshore disclosure and compliance during his 20-year career as an Attorney. Mr. Golding's articles have been referenced in such publications as the
Washington Post, Forbes, Nolo and various Law Journals nationwide
.
Sean holds a Master's in Tax Law from one of the top Tax LL.M. programs in the country at
the University of Denver
, and has also earned the
prestigious Enrolled Agent credential
. Mr. Golding is also a
Board Certified Tax Law Specialist Attorney
(A designation earned by Less than 1% of Attorneys nationwide.
)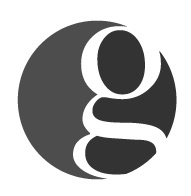 Latest posts by International Tax Lawyers - Golding & Golding, A PLC (see all)