Undeclared Income from FBAR or FATCA Assets – IRS 6 Year SOL
Undeclared Income from FBAR or FATCA Assets – IRS 6 Year SOL
One of the biggest misconceptions involving the IRS, International Tax Law and the Statue of Limitations, is how much time the IRS has to go after a person who has international tax related issues.
International or Foreign Income Audit
Unfortunately, unlike domestic related issues in which the general rule is three (3) years, if foreign income is involved, typically the IRS has six (6) years instead of three years to audit you.
What is a Statute of Limitations?
The Statute of Limitations is essentially the amount of time the IRS has come after you an audit or examine you for your tax return. Under most circumstances, the IRS has three years.
For example, David filed tis 2014 tax return on April 10 2015. Under most circumstances that means that the IRS has three years to come after David to assess taxes. Statute of limitation runs from April 15 in 2015, for 3 years forward (even if the return was filed before April 15).
Therefore, if David filed his tax returns in February, the IRS would still have through April 15, 2018 to audit him. Likewise, if David did not file his return until October 1, 2015, the IRS would have to readers from that October date to audit David.
If David never filed the tax return, then the statute of limitations does not yet begin, and therefore the three-year clock does not begin ticking.
Six Year IRS Statute and International Tax
When a person has unreported foreign income, the statute of limitations may be expanded to six years even in minor situations. For example, if a person has more than $5,000.00 of unreported foreign income, the statue limitations may be expended to six years. Here is how it works:
IRC Code Section 6501
The applicable code section is the Internal Revenue Code section 6501. If you are conducting your own legal research, it is important to note that a person analyzes a statute from general to specific.
Therefore, the general proposition is as follows:
"Except as otherwise provided in this section, the amount of any tax imposed by this title shall be assessed within 3 years after the return was filed (whether or not such return was filed on or after the date prescribed) or, if the tax is payable by stamp, at any time after such tax became due and before the expiration of 3 years after the date on which any part of such tax was paid, and no proceeding in court without assessment for the collection of such tax shall be begun after the expiration of such period."
Except As Otherwise Provided…
These 4 words can be dangerous.
While in this particular analysis, it means that under non-foreign income related issues, the general statute is three years, it a can be expanded – and it is commonly expanded in matters involving foreign income derived from a foreign asset/account.
Foreign Income Exception
"[S]uch amount— is attributable to one or more assets with respect to which information is required to be reported under section 6038D (or would be so required if such section were applied without regard to the dollar threshold specified in subsection (a) thereof and without regard to any exceptions provided pursuant to subsection (h)(1) thereof), and is in excess of $5,000, the tax may be assessed, or a proceeding in court for collection of such tax may be begun without assessment, at any time within 6 years after the return was filed.
To better understand the statute, it is important to understand section 6038D.
IRC 6038D – Foreign Financial Assets
Section 6038D refers to "information with respect to foreign financial assets."
Foreign financial assets are required to be reported and disclosed under a variety of certain circumstances. For example, if there are foreign bank accounts, foreign financial accounts, foreign investments, etc. there may be an IRS reporting requirement.
What is a Specified Foreign Financial Asset?
As provided by statute, "Any individual who, during any Taxable Year holds any interest in a specified foreign financial assets shall attach to such person's return of tax imposed by subtitle A for such taxable year the information described in subsection (c) with respect to each such asset if the aggregate value of all such assets exceeds $50,000 (or such higher dollar amount as the Secretary may prescribe)."
In order to best understand the reporting requirement, it is important to understand what is considered a specified foreign financial asset.
IRS Specified Foreign Financial Assets
As provided by the IRS, a Specified Foreign Financial Asset includes:
(1) any financial account (as defined in section 1471(d)(2)) maintained by a foreign financial institution (as defined in section 1471(d)(4)), and
(2) any of the following assets which are not held in an account maintained by a financial institution (as defined in section 1471(d)(5))—
(A) any stock or security issued by a person other than a United States person,
(B) any financial instrument or contract held for investment that has an issuer or counterparty which is other than a United States person, and
(C) any interest in a foreign entity (as defined in section 1473)
Section 1471(d)(2) – Financial Accounts
Section 1471 (d)(2) refers to Financial Accounts, and typically includes a depository account, a custodial account, and equity or debut interested.
Section 1471(d)(5) – Financial Accounts
This section is written as a double negative. In other words, what the code is saying is that if you hold any assets such as stock, security, any financial instrument held for investment or an interest in a foreign entity – even if it is not maintained in a financial institution – it still needs to be reported.
Conclusion
When it comes to earning foreign income, if you have more than $5000 of unreported foreign income which is being generated from one of the aforementioned assets or accounts, the IRS may have six years to go after you under the statute of limitations, instead of three years.
These types of decisions can severely impact whether or not you want to enter the streamlined filing compliance procedures or OVDP.  
Streamlined Disclosure and Form 8938
This is an important consideration, because with the Streamlined Program, you only have to amend for 3 years, but the Streamlined does not provide audit protection (in other words, you can still be audited). Moreover, if you have the applicable "more than $5,000" of foreign income, the IRS may go back 6 years instead of 3 years, and may leave your prior 3 years ripe for Form 8938 FATCA penalties.
Therefore, even if you are non-willful, depending on the amount of unreported foreign income you may have, it may benefit you to consider entering the traditional OVDP, in situations in which you have significant amounts of unreported foreign income from prior years.
Use Experienced Counsel
Experienced IRS Offshore Disclosure Representation is crucial for a successful OVDP disclosure. There are only a handful of Law Firms that focus their entire tax practice on IRS Offshore Voluntary Disclosure (We are one of them!). We have represented several hundred clients in OVDP, Streamlined and Offshore Disclosure. 
You will want to make sure you use an OVDP Attorney who has:
Litigation Experience

IRS Audit Experience

15-20

years of 

Attorney

 Experience

An advanced Master's of Tax Law Degree (LL.M.); and

Either a CPA or Enrolled Agent (EA) license.
Why? Because you never know how the OVDP or Streamlined submission will go. Sometimes, a person is already under IRS investigation and may not know it. Then, when the person submits to OVDP they are rejected. In this type of situation, you need an Attorney with all the above required experience.
Using a CPA or Junior Attorney with no real experience, is not going to help (and you will then realize why the fees they charged were so low). We know this, because each year we receive many inquiries from clients seeking to retain our services after their initial OVDP or Streamlined junior tax attorney (without the experienced mentioned above) flubbed their submission and made numerous mistakes in the submission process.
Alternatively, once you are in OVDP, you may want to:
Make an MTM Election

Opt-Out

Argue FAQ 55 Penalty Reductions
As a result, for this highly specialized area of law, you need an OVDP Attorney who is experienced specifically in OVDP, but also has the background and experience to fight on your behalf.
OVDP Attorney Fees 
If you receive an OVDP Fee Quote from a CPA or Attorney that seems too Low…you should be careful.
That is not to say you should resign yourself to mortgaging your house for representation, but there are many CPAs and Attorneys who see a frightened human being as little more than a "Mark" or "Target."
They will provide artificially low fee quotes to bait you in, only to request more money down-the-line. Most of the these Attorneys do not have real experience, and do not understand the comprehensive nature of an OVDP.
Golding & Golding, A PLC 
At Golding & Golding, we have successfully handled numerous OVDP (Offshore Voluntary Disclosure Program) and IRS Streamlined Program applications for individuals and businesses around the globe with outstanding unreported foreign accounts ranging from $50,000.00 to nearly $40,000,000.00 in a single disclosure.
Contact us today, we can help you!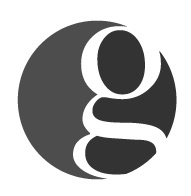 Golding & Golding: Our International Tax Lawyers practice exclusively in the area of
IRS Offshore & Voluntary Disclosure
. We represent clients in 70 different countries. Managing Partner, Sean M. Golding, JD, LL.M., EA and his team have represented thousands of clients in all aspects of IRS offshore disclosure and compliance during his 20-year career as an Attorney. Mr. Golding's articles have been referenced in such publications as the
Washington Post, Forbes, Nolo and various Law Journals nationwide
.
Sean holds a Master's in Tax Law from one of the top Tax LL.M. programs in the country at
the University of Denver
, and has also earned the
prestigious Enrolled Agent credential
. Mr. Golding is also a
Board Certified Tax Law Specialist Attorney
(A designation earned by Less than 1% of Attorneys nationwide.
)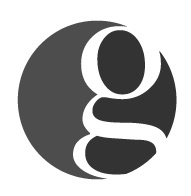 Latest posts by International Tax Lawyers - Golding & Golding, A PLC (see all)