OVDP Penalties – Unpaid Taxes vs. Foreign Accounts & Assets
Offshore Disclosure Attorney – International Tax Lawyer, Sean M. Golding (Board Certified Tax Law Specialist)
OVDP Penalties – Unpaid Taxes vs. Foreign Accounts & Assets (Golding & Golding)
OVDP Penalties – Unpaid Taxes vs. Foreign Accounts & Assets
When it comes to deciding whether entering the traditional OVDP (Offshore Voluntary Disclosure Program) is proper for you, one of the biggest considerations…is to determine what your OVDP penalties will be.
OVDP Penalties
There appears to be some misinformation online regarding the different types of OVDP penalties. Therefore, we wanted to provide you just a brief summary so that you better understand what the major penalties are under OVDP.
Unpaid Taxes – 20% Annual Penalty (and Interest)
Unlike the streamlined program in which there is no penalty on the actual taxes due, under traditional OVDP, there is an annual penalty for each year that taxes are due.
Let's take a typical example: David has an outstanding tax liability of $20,000 per year. Therefore, in addition to the $20,000 a year David will pay in taxes, he also has a 20% penalty on the taxes that are due. Therefore, in this tax year, David will owe $24,000. That is, $20,000 in taxes due, along with a $4000 penalty. There will also be interest tacked on for each year taxes were due. Thus, if David was applying for OVDP in 2017 (and he is filing a compliant 2017 return), his compliance would be either 2009-2016 or 2010-2017 (strategy permitting). Thus, if this was a tax liability for tax year 2009, the interest would be much more substantial than it would be if this is taxes owed for tax liability in 2016.
**In addition, the IRS can also issue penalties for nonpayment and non-filing of taxes (failure-to-file and/or failure-to-pay) if you did not pay or file taxes for the underlying return during that year.
Rental Real Estate, FBAR & FATCA Penalties – 27.5% or 50%
This is where the IRS has really stepped up enforcement. The penalties for unreported accounts, assets and rental real estate is 27.5%. Yes, even though rental real estate is not to be reported on either the FBAR or FATCA Form 8938 (unless it's held within a business), it is still part of the penalty.
In other words, while an individually owned foreign rental property is not reported with the FBAR or FATCA filing, the value of the rental property is included in the penalty computation. There may be some wiggle room if the rent was already reported on the tax returns, since then there is no unreported income for the property, but that is beyond the scope of this article.
27.5% Penalty or 50% Penalty – How Do I Know?
The baseline penalty is 27.5%. But, if any of the money is being held in a bad bank, then the entire penalty (including the accounts and assets that were not in the bad bank) is subject to a 50% penalty.
Typical example: Scott has $2 million of accounts and assets that he did not report. The 27.5% penalty would equate to $550,000. With that said, if any of the $2 million was in one of the bad banks, then the entire $2 million is subject to a 50% penalty – bringing the total penalty to $1 Million.
OVDP Penalty Reduction
While the penalty percentages themselves cannot be negotiated, there are ways to try to reduce the penalty. You may qualify for having certain assets excluded from the penalty computation. Most commonly, there is FAQ 55 which deals with certain retirement funds.
Therefore, if you have your money in an Australian superannuation, CPF, EPF, MPF, or any other type of retirement account which is not otherwise automatically excluded under a different FAQ (such as a Canadian RRSP), you may be able to get that portion of the penalty reduced.
If I was Only Willful for a Few Years, Do I Need OVDP?
The IRS is clear: If you were willful at all, then you cannot qualify for the IRS Streamlined Program. There are no exceptions for people who were only willful for a year or two, and no exceptions for people who only failed to report "small" amounts of income. We find it abhorrent that there are other attorneys putting potential clients in serious financial risk, as well as harm's way for a potential IRS Criminal Investigation, by pushing them into Streamlined when they know the client was willful.
Incredibly, these unscrupulous attorneys recommend that if a person was only willful for a "little while" then they can still go Streamlined. These attorneys typically have no real experience in OVDP, and probably represented clients in a handful of Streamlined Cases — and have never seen the inside of a courtroom. 
On multiple occasions, we have had clients come to us after retaining one of these dreadful firms, who were now terrified because they realized that they paid an inexperienced Offshore Disclosure Attorney a "small fee" to go streamlined, when they admitted to the Attorney they were willful. Click Here for a Case Study Example of what can occur when you go Streamlined when you were willful.
Once you submit to the Streamlined Program, you can not thereafter submit to OVDP.
If a person is willful, they do not qualify for Streamlined or Reasonable Cause. It doesn't matter whether it was 1-year, 5-years or 10-years worth of non-compliance.
**While the extent of the willfulness penalties might be mitigated through an OVDP Opt-Out, you should never submit a reasonable cause letter or streamlined submission if you were willful. This is especially true, since the IRS has begun auditing Streamlined Submissions.
Tip: The reason these firms push you into Streamlined when they know you were willful is to make a quick buck from you. Obviously a person would prefer to go Streamlined and pay a reduced penalty, and these Attorneys prey upon that feeling — at a time when you may be vulnerable. They need your business and need your money, and will throw ethics out the window to get it. Remember, you only get one bite at the Apple.
It is not their money or their freedom on the line – it is yours, so be careful…
We Specialize in OVDP
We have successfully handled a diverse Whether it is a simple or complex case, safely getting clients into compliance is our passion, and we take it very seriously.
Unlike other attorneys who call themselves specialists but handle 10 different areas of tax law, purchase multiple domain names, and even practice outside of tax, we are absolutely dedicated on Offshore Voluntary Disclosure.
No Case is Too Big; No Case is Too Small.
We represent all different types of clients. High net-worth investors (over $40 million), smaller cases ($100,000) and everything in-between.
We represent clients in over 60 countries and nationwide, with all different types of assets, including (each link takes you to a Golding & Golding free summary):
Who Decides to Go OVDP
All different types of people submit to OVDP. We represent Attorneys, CPAs, Doctors, Investors, Engineers, Business Owners, Entrepreneurs, Professors, Athletes, Actors, Entry-Level staff, Students, and more.
You are not alone, and you are not the only one to find themselves in this situation.
…We even represent IRS Staff with getting into compliance.
Sean M. Golding, JD, LL.M., EA – Board Certified Tax Law Specialist
Our Managing Partner, Sean M. Golding, JD, LLM, EA is the only Attorney nationwide who has earned the Certified Tax Law Specialist credential and specializes in IRS Offshore Voluntary Disclosure and closely related matters.
In addition to earning the Certified Tax Law Certification, Sean also holds an LL.M. (Master's in Tax Law) from the University of Denver and is also an Enrolled Agent (the highest credential awarded by the IRS.) 
He is frequently called upon to lecture and write on issues involving IRS Offshore Voluntary Disclosure.
*Click Here to Learn about how Attorneys falsely market their services as "specialists."
Less than 1% of Tax Attorneys Nationwide
Out of more than 200,000 practicing attorneys in California, less than 400 attorneys have achieved this Certified Tax Law Specialist designation.
The exam is widely regarded as one of (if not) the hardest tax exam given in the United States for practicing Attorneys. It is a designation earned by less than 1% of attorneys.
Our International Tax Lawyers represent hundreds of taxpayers annually in over 60 countries.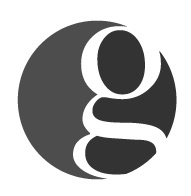 Golding & Golding: Our International Tax Lawyers practice exclusively in the area of
IRS Offshore & Voluntary Disclosure
. We represent clients in 70 different countries. Managing Partner, Sean M. Golding, JD, LL.M., EA and his team have represented thousands of clients in all aspects of IRS offshore disclosure and compliance during his 20-year career as an Attorney. Mr. Golding's articles have been referenced in such publications as the
Washington Post, Forbes, Nolo and various Law Journals nationwide
.
Sean holds a Master's in Tax Law from one of the top Tax LL.M. programs in the country at
the University of Denver
, and has also earned the
prestigious Enrolled Agent credential
. Mr. Golding is also a
Board Certified Tax Law Specialist Attorney
(A designation earned by Less than 1% of Attorneys nationwide.
)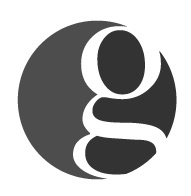 Latest posts by International Tax Lawyers - Golding & Golding, A PLC (see all)