Form 3520 Penalty – $10,000 to 35% Value of Property & Distributions
Form 3520 Penalty – $10,000 to 35% Value of Property & Distributions
Form 3520 Penalties: If Gifts, inheritances, and trust distributions from a Foreign Person, Business or Trust are not reported with your Taxes to the IRS on Form 3520 — you may be subject to penalties.
Oftentimes, using examples is an effective way to understand a topic that can be difficult, such as reporting Foreign Gifts and Trust Distributions.
Form 3520 Penalty
A few preliminary basics about a Form 3520 Penalty:
What is the Purpose of Form 3520?
The Purpose of Form 3520 is for U.S. Person to report the receipt of a gift, inheritance or trust distribution from a foreign "Person." It is important to note that a Foreign "Person," is not limited to Foreign "Individuals."
Who Should File Form 3520?
Any U.S. person who meets the threshold requirement for the receipt of a gift, inheritance or trust distribution from a foreign person.
How to File Form 3520?
Form 3520 is filed alongside your U.S. Tax Return 1040 (unlike other forms, such as Form 3520-A and 5471, which can have different due dates).
Do I Need to File Form 3520?
If you meet the threshold filing requirements, then you generally have to file the Form 3520, unless an exception, exclusion or limitation applies.
Is there a Form 3520 Extension?
Yes. when you apply for an extension for your tax return, your Form 3520 goes on extension as well.
Do I Report Form 3520 for a Foreign Gift?

Maybe. It is important to keep in mind, that the terminology and requirements is reporting a "Gift From a Foreign Person."
Is Form 3520 included in TurboTax?

As of the most current version of TurboTax, it does appear Form 3520 is included.
What is Form 3520 IRS?

It is the same as a Form 3520, just with the IRS (Internal Revenue Service) acronym attached to it.
Do I File Form 3520 for an Inheritance?
Yes. Technically, an Inheritance is a form of a Gift. In other words, you did not "earn" the income per se, so it if was not earned, then it would generally be considered a gift.
What is a Form 3520 Gift?

A Form 3520 Gift is essentially any Gift from a Foreign Person, that meets the threshold requirements for reporting.
What is a Form 3520 Example?

David resides in the U.S. as a Legal Permanent Resident. His parents are citizens (non-U.S. Persons) of Taiwan. His parents want to congratulate David for graduating medical school (way to go, David!). They gift him $800,000 to buy a house.
The gift is reported on Form 3520.
Are there Form 3520 Attachments?

It depends on the type and form of reporting, including what is being reported, and if it is timely or late.
A More Detailed Summary of Form 3520
There is no "FATCA Form 3520." Rather, if you are filing a Form 3520, then you identify it (along with the number of the Form 3520s filed) in section IV of Form 8938.
Form 3520 refers to:
Gift From a Foreign Person 
Inheritance from a Foreign Person
Gift From a Foreign Business
Distribution from a Foreign Trust
The form is technically referred to an Annual Return To Report Transactions With. Foreign Trusts and Receipt of Certain Foreign Gifts is one of the most important international tax forms when it comes to Foreign Money (Foreign Gifts and/or Foreign Trust Distributions).
Why? Because even though Form 3520 is merely a reporting form for foreign gifts or trust distributions received from foreign persons, the IRS has the authority to issue extensive fines and penalties against any individual who fails to properly filed the form.
Why is the Form Necessary?
There are many reasons why a Form 3520 may be necessary. While filing the form is used to report the receipt of a Foreign Gift from either a Foreign Individual or Foreign Business (or Foreign Trust Distribution) the form has a much more far reaching impact than just reporting the information. Moreover, in recent years (and with the enactment and enforcement of FATCA) the IRS has increased enforcement of this form.
 Earning Income From the Foreign Gift
At Golding & Golding, we like to use examples. Tax Law can de dense (read: Boring) and we don't want you to be that bored this early in the article For example, let's say Michelle received a million-dollar gift from a family member overseas. That gift is in the form of an investment fund that is spread throughout various different accounts and trading firms worldwide.
Thus, Michelle may have $500,000 in Hong Kong, a few hundred thousand dollars in Brazil, and some other investments scattered throughout China, Taiwan, and Portugal.
While the receipt of the gift is not taxable to Michelle (the recipient of the gift does not pay any income tax or gift tax) and the person who transferred the gift is not subject to any U.S. reporting (Michele's grandma is a non-US person with no US reporting requirements) – what happens to the income generated from the gift?
In other words, while the gift itself is not taxable, the income being generated to Michelle from the Foreign Gift is absolutely taxable. Moreover, many foreign financial institutions (even with FATCA in play) do not issue 1099-INT or 1099-DIV equivalents to report distributions. Therefore, how would the Internal Revenue Service know that Michelle received a $1 million gift that is generating upwards of $70,000 – $100,000 a year in income?
By requiring individuals to file Form 3520, the IRS can track how much money and the type of gift Michelle received.
IRS Form 3520 –

Estate Tax Purposes
The Internal Revenue Service also likes to track whether a person who is subject to US tax (and may be subject to estate tax in the future) may have received foreign gifts (which in addition to other worldwide assets the individual owns) may lead to an estate tax issue.
Here's another example: Scott is a US person who resides in Southern California. Scott has a net worth of $3.5 million. Therefore, if Scott passed away today, his estate would not be taxed. But, recently Scott received a $7 million gift from his grandma, which was an inheritance. Some of the money has been transferred to the United States while some of the funds remain abroad.
For U.S. Estate Tax purpose, it does not matter where Scott keeps the money or the assets. If Scott is the owner of the money/assets and he was to suddenly passed away, then his estate would have to pay estate tax on the value of the gift that exceeds (~$5.47 Million COLA).
But, since only half of the money was transferred to the United States, how would the IRS be aware of the additional $2-$3 million that Scott is the rightful owner of, but is located overseas? That is where Form 3520 comes in.
By requiring Scott to file a Form 3520, the IRS will be updated as to the value of Scott's current assets.
Therefore, if Scott was to pass away and the estate tax laws have not changed, if the IRS did not know about Scott's foreign assets, the IRS could be out upwards of $1 million.
Form 3520 – Gift vs. Inheritance
One technical nuance to keep in mind is that while all gifts are not inheritances, all inheritances are gifts. Therefore, if a person who is a U.S. person receives a foreign inheritance, it is considered a gift — and if it meets the threshold requirements required to file a Form 3520, then the person would have to file the Form 3520 to report the gift even though the gift is in the form of an inheritance.
IRS Form 3520 – Threshold requirements
There are various threshold requirements for when a person is required to file a form 3520. The threshold requirements vary depending on whether the persons receiving a gift from a foreign individual, from a foreign business, or a trust distribution.
IRS Form 3520 – Foreign Gift From an Individual
When a person receives a foreign gift from an individual, they must report the receipt of the foreign gift on a form 3520 if the gift (in either one transaction or a series of transactions) exceeds $100,000 in any given tax year.
Therefore, whether or not you received a $150,000 gift from your mom, or received a series of $15,000 gifts from your mom in the same year – you would still have to file Form 3520.
IRS Form 3520

– Foreign Gift From a Business
The threshold requirements for having to file a Form 3520 upon the receipt of a gift from a business are much lower. If you received a foreign gift from a business that exceeds ~$15,000 COLA (Cost of Living Adjustment), then the person is required to file a form 3520 to report the gift.
IRS Form 3520

– Foreign Trust Distributions
With Foreign Trust Distributions, the IRS is very stringent. In fact, a person is required to file a form 3520 when he or she receives any trust distribution at all during the year from a foreign trust. There is no minimum threshold requirement for having to report the receipt of the trust. Therefore, if you are the beneficiary of a foreign trust in you received a trust distribution it is important that you file the form 3520 timely.
IRS Form 3520 Penalties
The penalties for failing to file form 3520 are located in Internal Revenue Code Section 6677, and are as follows:
– A penalty generally applies if Form 3520 is not timely filed or if the information is incomplete or incorrect. Generally, the initial penalty is equal to the greater of $10,000 or:
– 35% of the gross value of any property transferred to a foreign trust for failure by a U.S. transferor to report the creation of or transfer to a foreign trust or
– 35% of the gross value of the distributions received from a foreign trust for failure by a U.S. person to report receipt of the distribution or
– 5% of the gross value of the portion of the trust's assets treated as owned by a U.S. person for failure by the U.S. person to report the U.S. owner information.
Additional penalties will be imposed if the noncompliance continues after the IRS mails a notice of failure to comply with the required reporting. For more information, see section 6677.
FBAR (Report of Foreign Bank Accounts)
If the gift is money or investment accounts which are being held in your name overseas, you may be subject to FBAR filing requirements.
An FBAR is a "Report of Foreign Bank and Financial Accounts" form. It is a form that is filed online directly with the Department of Treasury when a person, trust or business owner has more than an annual aggregate amount of $10,000 in foreign and overseas accounts.
The penalties for failing to file the FBAR can reach 100% value of the foreign accounts, so it is important that if you have not filed FBAR forms (or IRS Form 8938) that you get into compliance quickly.
What Can You Do?
Presuming the money was from legal sources, your best options are either the Traditional IRS Voluntary Disclosure Program, or one of the Streamlined Offshore Disclosure Programs.
Golding & Golding, A PLC
We have successfully represented clients in more than 1000 streamlined and voluntary disclosure submissions nationwide, and in over 70-different countries.
We are the "go-to" firm for other Attorneys, CPAs, Enrolled Agents, Accountants, and Financial Professionals across the globe.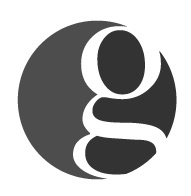 Golding & Golding: Our international tax lawyers practice exclusively in the area of
IRS Offshore & Voluntary Disclosure
. We represent clients in 70+ different countries. Managing Partner Sean M. Golding is a
Board-Certified Tax Law Specialist Attorney
(a designation earned by < 1% of attorneys nationwide.
). He leads a full-service offshore disclosure & tax law firm. Sean and his team have represented thousands of clients nationwide & worldwide in all aspects of IRS offshore & voluntary disclosure and compliance during his 20-year career as an Attorney.
Sean holds a Master's in Tax Law from one of the top Tax LL.M. programs in the country at
the University of Denver
. He has also earned the prestigious
IRS Enrolled Agent credential
. Mr. Golding's articles have been referenced in such publications as the
Washington Post, Forbes, Nolo, and various Law Journals nationwide
.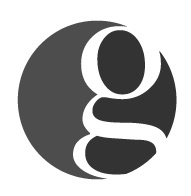 Latest posts by International Tax Lawyers - Golding & Golding, A PLC (see all)