U.S. Taxation of Foreign Mutual Funds (PFIC & Mutual Funds)
U.S. Taxation of Foreign Mutual Funds (PFIC & Mutual Funds)
The IRS Tax Rules involving Foreign Mutual Funds are not…fun.
 We will provide you a basic summary to regarding Foreign Mutual Funds, including:
What is a PFIC?

What is Form 8621?

What is a MTM Election?

What is a QEF Election?

What is IRS Offshore Voluntary Disclosure?
So, you just learned that your Foreign Mutual Fund is probably a PFIC and is reportable on Form 8621…now what?
Offshore Disclosure Attorney – International Tax Lawyer, Sean M. Golding (Board Certified Tax Law Specialist)
FBAR Cryptocurrency (2018) – Important Cryptocurrency Reporting Tips
Why is my Foreign Mutual Fund a PFIC?
You also came to the conclusion that you have received Excess Distributions, missed the time-period to make an MTM or QEF Election…and right before your head implodes, you also realize even though this was all non-willful, if you want to enter IRS Offshore Voluntary Disclosure – in order to receive the benefit of a late MTM election, you must go OVDP (Painful) vs. Streamlined (Much Less Painful).
We are here to try to help you understand the absurdity.
If a PFIC is supposed to be a Passive Foreign Investment Company, then how is a Foreign Mutual Fund considered to be almost by default, a PFIC?
This is a question we receive often, because it is a very complex area of international tax, which may have a huge impact on a person's offshore voluntary disclosure submission.
First, a Short Disclaimer.
At Golding & Golding, we limit our entire practice IRS international Offshore Voluntary Disclosure.
One of the key facets to getting into IRS Tax compliance is to ensure that your offshore/foreign investments are being properly handled. With that said, we are not experts. In fact no attorney is an expert (as stated by some of the most prominent legal minds in the world).
**Anyone who claims they are an expert is probably lying (or full of themselves). As provided by the American Bar Association.
As with most issues involving international tax, there is significant misinformation on the World Wide Web, which makes it very difficult for you to sift through what is reality and worst fear tactics… and what is just bad information.
Among some of the other articles we have written on PFICs, the purpose of this article is solely to provide a general understanding of what the issue Foreign Mutual Funds/PFIC means to you, and what you should consider in moving forward with offshore disclosure.
PFIC
A PFIC is when a majority of the earnings you receive is facilitated (whether by assets owned or income generated) by passive activities. For example, if you own a shell company in Hong Kong (either through a LTD or BVI) and the sole purpose of the company is to aggregate or 'pool' your investments – which generate interest, dividends, capital gains or royalties – then all the income you are earning is passive income.
Let's take an example: Maria is an astute investor and simplified her paperwork by pooling together all of her mutual funds, equity funds, and ETF's under one umbrella. The umbrella is a holding Corporation, such as a Hong Kong Limited. All of the investments are owned by the Corporation, which then distributes the income (or not) to Maria.
Since Maria is an owner of the company, and the company generates all of its income through receiving passive investments (as opposed to Maria receiving consulting fees for providing active work to other clients), the corporation would be a default PFIC.
Are PFICs Bad?
Yes, they are inherently harmful when it comes to IRS and tax. Since 2012, a PFIC must be reported each year on a form 8621 – despite whether any excess distributions or proper were earned from the PFIC (post-2012). In addition, if there are distributions and those distributions exceed 125% of the average of up to three years of prior-year distributions, the person will have what is called an excess distribution, unless a proper election was made (Read: If you are reading this article, you probably did not make the election)
Excess distribution calculations are at best, brutal (we have handled cases where a single person had over 35 PFICs in a single trading account., with a mix of interest and dividend income spread over 6 years), and at worst, a time-suck that can drain your pockets, time, and resources — and result in a tax liability far exceeding the Long-Term Capital Gain or Qualified Dividend you may have expected when you first invested in the fund(s).
For a more comprehensive analysis of excess distributions, you can bore yourself with this prior article we prepared on basic form 8621 excess distributions.
The most important take away from an excess distribution is that instead of being taxed at the Long-Term Capital Gain or Qualified Dividend Tax Rate, you will instead be taxed (presuming you did not make any elections), at the highest ordinary income tax rate (even if you are not in the highest tax bracket) for all years aside from the current year, in which you are taxed at your ordinary income rate for the year.
Generally, an investment that was held for a significant amount of time will see a tax upwards of 50 to 75% (or more) of the income, as opposed to a 15 or 20% long-term capital gain a qualified dividend tax rate.
U.S. Mutual Fund – Simple Basics
Mutual funds can be great investments. In a mutual fund, a person invests in a pool of investments with other individuals, for the purpose of earning significant dividends and other passive income. Oftentimes in the United States, mutual funds must distribute a large portion of their annual income to the investors in order to avoid double taxation (for more information regarding mutual funds should speak with a financial professional).
Generally, if you have a mutual fund in the United States, at the end of each year you will usually receive a 1099-INT or 1099-DIV to reflect the amount of dividend or interest income that you received, and you reported on your tax return (unless an exemption or exclusion applies) – this is true, even if it is reinvested with the intent of growing even larger.
*When it comes to Foreign Mutual Funds, the reinvesting is where the problem begins.
**Depending on the type of Mutual Fund, you may be receiving many many forms at year-end.
Foreign Mutual Funds
Foreign Mutual Fund are the same, except that because it is not a U.S. company holding the funds, they are not held to the same standard of reporting that a U.S. mutual fund would be.
As a result, someone could feasibly invest in a Foreign Mutual Fund and instead of receiving, and paying tax on annual distributions that are immediately reinvested (as generally required in the United States), the investments sit in the fund and continue to grow exponentially — without any tax liability to the investor.
Example: Michelle invested in a Foreign Mutual Fund in Singapore. The mutual fund has been growing and performing well, to the tune of 11% increase each year. Michelle initially invested $100,000, but several years later investment is valued at nearly $250,000. All the while, the dividends capital gains, and interest income that would have been distributed and immediately invested in a US-based mutual fund (which would have resulted in a tax liability), just sits in the accounts and Michelle has never received a 1099 from this company.
As a result, Michelle's investment is essentially growing tax-free as if it was a 401(k) or other retirement vehicle (which receives tax deferred treatment), when in fact is a current investment vehicle that Michelle could access and withdraw from at any time.
The IRS is Not Amused…
The IRS believes that it is missing out on all the tax they should be paid on the earnings that would have been distributed in a U.S. Mutual Fund (even if the earnings are immediately reinvested). As you can imagine, this does not make the IRS very happy — and they needed to take action.
As a result, they determined that since a Foreign Mutual Fund is a pooled investment, essentially if you invested in a Foreign Mutual Fund, then you have some sort of ownership over the Foreign Mutual Fund — to the degree that it should be classified as a PFIC.
It is very important to understand that this is just the tip of the iceberg. For example, David may own one Foreign Mutual Fund and therefore David can more or less track the ups and downs, gains and losses, distributions from the mutual fund. Meanwhile, Scott has an investment scheme through a bank account in India with a $2,000,000 value, and which is actively being traded – and holds upwards of 55 different funds.
While a trading account by default is not a PFIC, the Foreign Mutual Fund and other similar funds being held through the trading account must be dealt with individually. In other words, each Foreign Mutual Fund within the trading account may be its own separate PFIC, which requires its own analysis.
Selling a Foreign Mutual Fund
The IRS is not going to let you off the hook that easy. See, the IRS would not appreciate it very much if you sold the Foreign Mutual Fund before it socked with you taxes and penalties. Therefore, even if you sell the Foreign Mutual Fund, you now have to deal with the issue of Excess Distribution on the Capital Gains aspect of the PFIC.
Example: Peter owns a mutual fund that is valued at $100,000. There have been no other sales of shares of the mutual fund by Peter in prior years. Peter decides that he does not want to deal with PFICs, FBAR, FATCA and other unnecessary acronyms and decides he's just going to sell mutual fund. Mutual fund is now worth $170,000. Can Peter just sell the mutual fund for long-term capital gain?
… Of course not, that would undermine the IRS's overreaching definition of a PFIC. Rather, Peter will have to report the sale as an excess distribution.
For example, Peter has a $70,000 excess distribution that is now going to have to go through a comprehensive analysis to determine the tax liability – and it will be much larger than any 15 or 20% long-term capital gain. That is because, as we touched upon above, when there is an excess distribution the individual must pay the highest income tax rate for each year that the investment was held but not distributed.
The purpose of this is for the IRS to reclaim income that would have been taxed for each year that the investment was being "reinvested" in the mutual fund without being distributed
MTM and QEF Election Summary
The two main types of elections, are the (Mark-To-Market) MTM and the (Qualified Electing Fund) QEF:
MTM Election
With the Mark-to-Market election, the investor is making the decision to pay tax on the gains each year, despite the fact that no money is being distributed from the fund. For example, let's say David owns $100,000 worth of a foreign mutual fund. The fund does great, and David's fund is now worth $120,000 on the last day of the year.
Even though the investment is not distributing any of the gain to David, he will still pay tax on the $20,000 gain. Moreover, David will pay tax at the ordinary income tax rate, and not any beneficial qualified dividend tax rate. In addition, it should be noted that when the fund loses money, David is highly restricted as to what losses he can take against the gains the already paid tax on.
Can Anybody Make the Election?
No. The election must be made timely and it must be in accordance with Internal Revenue Code section 1296 – which has very strict requirements. As a side note, if a person is submitting to the traditional Offshore Voluntary Disclosure Program (OVDP) they are allowed to make an MTM election at the time of the submission. Otherwise, they have to qualify for Reasonable Cause (see below)
What Are The Requirements?
The most important aspect may be that the stock must be marketable. What does that mean? It means that the stock is traded on a national securities exchange, which is registered with the Securities and Exchange Commission or the national market system in accordance with the securities and exchange act of 1934. Alternatively, the stock must be traded on any exchange or other market which the Sec. determines has rules adequate to carry out the purpose of this part.
(Leave it to the government to keep it nice and ambiguous)
In other words, it needs to be legitimate – and, if it's not registered with the SEC or national market system, then you have to explain to the IRS why the particular type of stock is still valid and should be considered marketable for the election purpose.
The IRS also provides a catchall for regulated investment companies, which provides "In the case of any regulated investment company which is offering for sale or has outstanding any stock of which it is the issuer and which is redeemable at its net asset value, all stock in a passive foreign investment company which it owns directly or indirectly shall be treated as marketable stock for purposes of this section. Except as provided in regulations, similar treatment as marketable stock shall apply in the case of any other regulated investment company which publishes net asset valuations at least annually."
Why Would Somebody Want To Make This Election?
There are many reasons why, but the most important reason is to avoid the excess distribution. While most people want to delay paying tax as long as they can, with a PFIC — that delay can come at a very stiff price. With an MTM election, it may seem absurd the pay tax on money that is not distributed to you, but the flip-side is that it will help avoid an even larger excessive distribution tax in the future.
In many foreign investments (just as in US investments), the investment does not pay-out during the initial phase of the investment. Rather, many years down the line once the company or investment is successful, then the investor (you) are rewarded with a nice distribution.
With the excess distribution tax/penalty scheme, the longer that the investment remains profitable — but is not being distributed to you — is another year and wish you be paying significant taxes and interest.
Making The Election Late (Excess Distributions)
Outside of the specifics surrounding MTM and OVDP – as with most late elections or other mistakes you want to remedy with the IRS – you can generally make a late Mark-to-Market election under the proper circumstances. Without going into specifics, this generally means that you can show reasonable cause as to why the election was not made earlier.
Please keep in mind, that you will still have to take one excess distribution at the time you make the late election for the prior year gains that were not previously taxed.
For example, let's say you purchase the fund in 2005 for $100,000. It is now 2017, and after hanging out with your dorky tax lawyer friend, you realize that he is correct and that your foreign mutual fund is considered a PFIC. You also realize that the fund is expected to continue to grow indefinitely. Thus, in 2017 when your fund is worth about $400,000, you decide to take a late mark-to-market election.
While going forward you can use the MTM rules, for the prior years — starting from the cost basis (which is the value when you purchased it) and through the current value of the investment — you will have to perform a phantom excess distribution analysis (Phantom, because based on these facts you are not actually receiving any distribution from your foreign mutual fund).
OVDP and MTM
At our international tax law firm of Golding & Golding, we limit our entire law practice to offshore disclosure.   Many of our clients still want to enter traditional OVDP, and sometimes, one of the main reasons is in order to take advantage of the mark to market election – which is not available under the new streamlined program.
The reason why the IRS permits the mark to market election for OVDP is mainly due to time. In other words, it can be very difficult to obtain the information necessary to perform the excess distribution calculation – especially the investment is an old investment then there commenced many many years ago.
As a result, when a person enters the offshore voluntary disclosure program the IRS permits them to make a mark to my election, which is similar but not identical to the election described herein.
As provided by the IRS for Mark to Market Elections under Traditional OVDP:
– If elected, the alternative resolution will apply to all PFIC investments in cases that have been accepted into this program. The initial MTM computation of gain or loss under this methodology will be for the first year of the OVDP application, but could be made after that year depending on when the first PFIC investment was made. For example, for the earliest disclosures under this program, the first year of the OVDP application will be the calendar year ending December 31, 2005. This will require a determination of the basis for every PFIC investment, which should be agreed between the taxpayer and the Service based on the best available evidence.
– A tax rate of 20 percent will be applied to the MTM gain(s), MTM net gain(s) and gains from all PFIC dispositions during the voluntary disclosure period under the OVDP, in lieu of the rate contained in IRC § 1291(a)(1)(B) for the amount allocable to the current year and IRC §1291(c)(2) for the deferred tax amount(s) allocable to any other taxable year.
– A rate of 7 percent of the tax computed for PFIC investments marked to market in the first year of the OVDP application will be added to the tax for that year, in lieu of the interest charge mechanism described in IRC §§ 1291(c) and 1296(j).
– MTM losses will be limited to unreversed inclusions (generally, previously reported MTM gains less allowed MTM losses) on an investment-by-investment basis in the same manner as IRC § 1296. During the voluntary disclosure period under the OVDP, these MTM losses will be treated as ordinary losses (IRC § 1296(c)(1)(B)) and the tax benefit is limited to the tax rate applicable to the MTM gains derived during the voluntary disclosure period (20%). MTM and/or disposition losses in any subsequent year on PFIC assets with basis that was adjusted upward as a result of the alternate resolution in voluntary disclosure years, will be treated as capital losses. Any unreversed inclusions at the end of the voluntary disclosure period will be reduced to zero and the MTM method will be applied to all subsequent years in accordance with IRC § 1296 as if the taxpayer had acquired the PFIC stock on the last day of the last year of the voluntary disclosure period at its MTM value and made an IRC § 1296 election for the first year beginning after the voluntary disclosure period. Thus, any subsequent year losses on disposition of PFIC stock assets in excess of unreversed inclusions arising after the end of the voluntary disclosure period will be treated as capital losses.
– Regular and Alternative Minimum Tax are both to be computed without the PFIC dispositions or MTM gains and losses. The tax from the PFIC transactions (20% plus the 7% for the first year, if applicable) is added to (or subtracted from) the applicable total tax (either regular or AMT, whichever is higher). The tax and interest (i.e., the 7% for the first year of the voluntary disclosure) computed under the OVDP alternative MTM can be added to the applicable total tax (either regular or AMT, whichever is higher) and placed on the amended return in the margin, with a supporting schedule.
– Underpayment interest and penalties on the deficiency are computed in accordance with the Internal Revenue Code and the terms of the OVDP.
– For any PFIC investment retained beyond the voluntary disclosure period, the taxpayer must continue using the MTM method, but will apply the normal statutory rules of IRC § 1296 as well as the provisions of IRC §§ 1291-1298, as applicable.
QEF – An Alternative to the MTM Election
A QEF is a Qualified Electing Fund election. The QEF is different than the Mark-to-Market election, the QEF does not have many downsides to it, aside from the fact that you may be hard-pressed to get the information you need from the foreign investment company. Unlike the Mark-to-Market election, QEF election requires some cooperation from the foreign investment fund, which pretty much never happens.
But, if you are able to obtain the necessary information from the foreign investment fund in order to make the election, then it is something to consider because it will essentially put you into the same tax position that you would be in if it was a US fund (but not exactly).
Character of the Income
Unlike the mark-to-market election in which all gains are considered to be ordinary income, under the QEF election the income retains its character. Therefore, it was capital gain inside the fund, then it will be considered capital gain when you pay tax on it in the United States. It should be noted, that even under a QEF election, dividends issued by the foreign investment will not qualify as qualified dividends under US tax law.
The biggest problem with the QEF election is that unless it was the first year of your investment, what happens to all of the accumulated money in the prior years… Unfortunately, even with the QEF, you will still have to do at least one excess distribution.
Why an Excess Distribution if making a QEF election?
The reason you still have one excess distribution (unless the QEF election is made during the first year of the investment) is because during the time you held investment, and up until the time you make election, the fund may be growing.
And, once you make the QEF — election you will be entitled to nearly the same tax treatment the foreign investment just as if it was a US investment — so what about all the gains during the time between the initial investment and the QEF?
In other words, to rid yourself of the horrible excess distribution in the future (Read: PFIC Taint), you have to suck it up at the time you make the QEF election, and pay the 1291 tax rate for all the gains up until the time you make the election and pay them as an excess distribution.
Is a QEF Worth it?
For the majority of people — if the offshore investment is legitimate — and they are able to obtain the necessary information from the foreign fund to determine the annual growth, the QEF election is a good option. In reality, many people invest in offshore funds for the simple reason that they don't want to know the annual growth, or how the investment increased in value – they just want the payout.
For example, you invest in a foreign fund in year one and you can get back double your initial investment in year 5. Many people do not want to know what happened between year 1 and year 5…
What Can You do?
If you have foreign mutual funds, you are in a bit of a bind — but there is usually a way out. If you have not reported the information or income on the proper forms, you can consider entering into IRS Offshore Voluntary Disclosure. Depending on the facts and circumstances of the case you may consider the traditional OVDP (Offshore Voluntary Disclosure Program), Streamlined Filing Compliance Procedures, or a Reasonable Cause submission.
Please do not consider a Quiet Disclosure…
We get it — the penalties are unfair, you have not made much money from the investment, and now the IRS wants a big piece in the form of taxes, penalties and interest.  With that said, there are legitimate ways to get into compliance while trying to artfully avoid the penalty – as opposed to trying to sneak amend your returns and performing a Quiet Disclosure.
A Quiet Disclosure occurs when you simply go back and file the forms in order to try to avoid the penalties ( and hoping you don't get caught). Of course, not everyone gets caught, but those who do will be brutalized by the IRS and the penalties, taxes and interest will far exceed the penalties under even traditional OVDP (wherein you may even be able to make a Mark-to-Market Election)
The following is a case study we prepared (based on our experiences) on how a Quiet Disclosure can go awry.
Presuming you want to legitimately try to get into compliance, we have we produce a very popular article we prepared — summarizing the different IRS offshore voluntary disclosure programs
We Specialize in Safely Disclosing Foreign Money
We have successfully handled a diverse range of IRS Voluntary Disclosure and International Tax Investigation/Examination cases involving FBAR, FATCA, and high-stakes matters for clients around the globe (In over 65 countries!)
Whether it is a simple or complex case, safely getting clients into compliance is our passion, and we take it very seriously.
Who Decides to Disclose Unreported Money?
What Types of Clients Do we Represent?
We represent Attorneys, CPAs, Doctors, Investors, Engineers, Business Owners, Entrepreneurs, Professors, Athletes, Actors, Entry-Level staff, Students, Former/Current IRS Agents and more.
You are not alone, and you are not the only one to find himself or herself in this situation.
Sean M. Golding, JD, LL.M., EA (Board Certified Tax Law Specialist)
Our Managing Partner, Sean M. Golding, JD, LLM, EA  earned an LL.M. (Master's in Tax Law) from the University of Denver and is also an Enrolled Agent (the highest credential awarded by the IRS, and authorizes him to represent clients nationwide.)
Mr. Golding and his team have successfully handled several hundred IRS Offshore/Voluntary Disclosure Procedure cases. Whether it is a simple or complex case, safely getting clients into compliance is our passion, and we take it very seriously.
He is frequently called upon to lecture and write on issues involving IRS Voluntary Disclosure.
Less than 1% of Tax Attorneys Nationwide are Board Certified Tax Law Specialists 
The Board Certified Tax Law Specialist exam is offered in many states, and is widely regarded as one of (if not) the hardest tax exam given in the United States for practicing Attorneys. Certification also requires the completion of significant ethics and experience requirements.
In California alone, out of more than 200,000 practicing attorneys (with thousands of attorneys practicing in some area of tax law), less than 350 attorneys are Board Certified Tax Law Specialists.
Beware of 

Copycat

 Law Firms
Unlike other attorneys who call themselves specialists or experts in Voluntary Disclosure but are not "Board Certified," handle 5-10 different areas of tax law, purchase multiple keyword specific domain names, and even practice outside of tax, we are absolutely dedicated to Offshore Voluntary Disclosure.
*Click here to learn the benefits of retaining a Board Certified Tax Law Specialist with advanced tax credentials.
4 Types of IRS Voluntary Disclosure Programs
There are typically four types of IRS Voluntary Disclosure programs, and they include:
Contact 

Us

 Today; Let us Help You.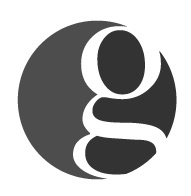 Golding & Golding: Our International Tax Lawyers practice exclusively in the area of
IRS Offshore & Voluntary Disclosure
. We represent clients in 70 different countries. Managing Partner, Sean M. Golding, JD, LL.M., EA and his team have represented thousands of clients in all aspects of IRS offshore disclosure and compliance during his 20-year career as an Attorney. Mr. Golding's articles have been referenced in such publications as the
Washington Post, Forbes, Nolo and various Law Journals nationwide
.
Sean holds a Master's in Tax Law from one of the top Tax LL.M. programs in the country at
the University of Denver
, and has also earned the
prestigious Enrolled Agent credential
. Mr. Golding is also a
Board Certified Tax Law Specialist Attorney
(A designation earned by Less than 1% of Attorneys nationwide.
)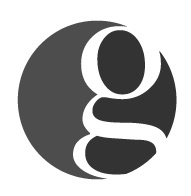 Latest posts by International Tax Lawyers - Golding & Golding, A PLC (see all)