Foreign Income & Account Tax Traps (2018) – U.S. Tax & Reporting Tips
Foreign Income & Account Tax Traps (2018) – U.S. Tax & Reporting Tips
As you get ready to begin preparing to file your tax returns for tax year 2017, you come to the conclusion that your drunk buddy was correct – you really do have to report your foreign accounts, income, assets, and other investments.
You Researched A Lot
Your past weekends have been spent scouring the Internet and researching various tax law websites, attorney websites, CPA websites, and ex-pat tax forms.
The advice seems to range from "screw the IRS, they're never going to find you," all the way to "if the IRS finds you, they're going to prosecute and you send you to prison…forever."
Both of these statements are incorrect, although the former statement is probably more accurate than the latter. In all reality, the IRS is understaffed and under budgeted. But with that said, if you get stuck in the IRS crosshairs, it may be costly. It may include:
IRS Levy

IRS Lien

IRS Seizure

Passport Revocation

Cross-Border Collection Enforcement
That is not to scare, it is just reality — and your strategy moving forward should be based on a knowledge of the law, and your overall risk-management preferences.
FATCA, FBAR, and Schedule B Question 7 are the "Big Three" issues with respect to Offshore Disclosure. Here is a brief summary:
FATCA Agreements
Under FATCA (Foreign Account Tax Compliance Act), the US government has entered into reciprocal agreements with more than 110 countries. Moreover, more than 300,000 foreign financial institutions have agreed to this reciprocal reporting.
Under terms of these agreements, the foreign countries will report US account holder information to the IRS.
Why is This Dangerous?
This is dangerous because the IRS may already have your information involving your foreign accounts populated into their databases. Therefore, if for any reason you are audited – even for something having nothing to do with foreign money – you may find yourself in a reverse eggshell audit situation.
In a reverse eggshell audit, the IRS already has your information, but does not tell you this during the audit. During the audit, the IRS may ask whether you have foreign accounts, offshore money, or overseas investments (the questions may be direct or indirect). If at this time you answer no or otherwise misrepresent facts or intentionally omit facts to the IRS, you may find yourself under criminal investigation by the IRS special agents.
In other words, there is no way to know how much information the IRS may or may not have. Moreover, there is no way to know if your specific foreign financial institution has already reported you to the IRS.
Form 8938 Penalties
Beginning with the 2011 tax year, a penalty for failing to file Form 8938 reporting the taxpayer's interest in certain foreign financial assets, including financial accounts, certain foreign securities, and interests in foreign entities, as required by IRC § 6038D. The penalty for failing to file each one of these information returns is $10,000, with an additional $10,000 added for each month the failure continues beginning 90 days after the taxpayer is notified of the delinquency, up to a maximum of $50,000 per return.
FBAR (FinCEN 114)
The FBAR is used to Report Foreign Bank and Financial Accounts on an annual basis.
The form has a relatively low threshold requirement of $10,000. In other words, if you have an annual aggregate total of foreign accounts (including life insurance or retirement funds) that on any day of the year exceeds $10,000, then you are required to report this form. It does not matter if the money is in one account or spread over numerous accounts. And, it does not matter if the account is in your home country of citizenship or if you opened the account before relocating to the United States.
The US government does not look into the semantics that deeply; rather, if you meet the threshold requirement then you have to file the form. Starting in 2017 (to report 2016 maximum balance), the due date coincides with your tax return filing date (including extension).
When it comes to the FBAR, one of the main concerns are the FBAR Penalties.
FBAR Penalties
A penalty for failing to file FBARs. United States citizens, residents and certain other persons must annually report their direct or indirect financial interest in, or signature authority (or other authority that is comparable to signature authority) over, a financial account that is maintained with a financial institution located in a foreign country if, for any calendar year, the aggregate value of all foreign financial accounts exceeded $10,000 at any time during the year. The civil penalty for willfully failing to file an FBAR can be as high as the greater of $100,000 or 50 percent of the total balance of the foreign financial account per violation. See 31 U.S.C. § 5321(a)(5). Non-willful violations that the IRS determines were not due to reasonable cause are subject to a $10,000 penalty per violation.
Schedule B
If a person has a foreign account (even if they have no interest or dividend income in the U.S. or abroad) they are also required to file a form Schedule B. 
As provided by the IRS in its instructions: Use this schedule if any of the following applies…"You had a financial interest in, or signature authority over, a financial account in a foreign country or you received a distribution from, or were a grantor of, or transferor to, a foreign trust. Part III of the schedule has questions about foreign accounts and trusts."
As you can see, for this portion of the form, it does not require $1,500 requirement in order to meet the qualifications to file the form. Rather, it is just asking whether you had a financial interest in, or signature authority over a foreign account.
*While there is no monetary penalty, it can lead to an IRS Audit, Examination, or Investigation into whether you were Willful or Non-Willful.
Getting Back Into Compliance with Offshore Disclosure
If you have not filed the necessary international tax forms and are worried about the ramifications, fines and penalties by the US government, you may consider getting into compliance with IRS offshore voluntary disclosure.
IRS Voluntary Disclosure of Offshore Accounts
Offshore Voluntary Disclosure Tax law is very complex. There are many aspects that go into any particular tax calculation, including the legal status, marital status, business status and residence status of the taxpayer.
Offshore DIsclosure Attorney Credentials
Experienced IRS Offshore Disclosure Representation is crucial for a successful OVDP disclosure. There are only a handful of Law Firms that focus their entire tax practice on IRS Offshore Voluntary Disclosure (We are one of them!). We have represented several hundred clients in OVDP, Streamlined and Offshore Disclosure. 
You will want to make sure you use an OVDP Attorney who has:
Litigation Experience

IRS Audit Experience

At Least 15-20 years of 

Attorney

 Experience
An advanced Master's of Tax Law Degree (LL.M.); and
Either a CPA or Enrolled Agent (EA) license.
Why? Because you never know how the OVDP or Streamlined submission will go. Sometimes, a person is already under IRS investigation and may not know it. Then, when the person submits to OVDP they are rejected. In this type of situation, you need an Attorney with all the above required experience.
Using a CPA or Junior Attorney with no real experience, is not going to help (and you will then realize why the fees they charged were so low). We know this, because each year we receive many inquiries from clients seeking to retain our services after their initial OVDP or Streamlined junior tax attorney (without the experienced mentioned above) flubbed their submission and made numerous mistakes in the submission process.
Alternatively, once you are in OVDP, you may want to:
Make an MTM Election

Opt-Out

Argue FAQ 55 Penalty Reductions
As a result, for this highly specialized area of law, you need an OVDP Attorney who is experienced specifically in OVDP, but also has the background and experience to fight on your behalf.
OVDP Attorney Fees 
If you receive an OVDP Fee Quote from a CPA or Attorney that seems too Low…you should be careful.
That is not to say you should resign yourself to mortgaging your house for representation, but there are many CPAs and Attorneys who see a frightened human being as little more than a "Mark" or "Target."
They will provide artificially low fee quotes to bait you in, only to request more money down-the-line. Most of the these Attorneys do not have real experience, and do not understand the comprehensive nature of an OVDP.
Golding & Golding, A PLC 
At Golding & Golding, we have successfully handled numerous OVDP (Offshore Voluntary Disclosure Program) and IRS Streamlined Program applications for individuals and businesses around the globe with outstanding unreported foreign accounts ranging from $50,000.00 to nearly $40,000,000.00 in a single disclosure.
In order to assist you to better understand the distinction between the two different IRS offshore/foreign account disclosure programs, we are providing the following summary for your reference.
We Take Representation 

Very Seriously
The main takeaway from this article is that you understand the risks and pitfalls of entering either over OVDP or the Streamlined Offshore Disclosure Program unprepared.
We are passionate about representing individuals in offshore voluntary disclosure matters, and feel horrible when a client calls us after having hired an inexperienced Attorney or CPA who either did a sloppy job, charged them more money than they agreed upon, and/or is overall not providing the level of representation a person deserves.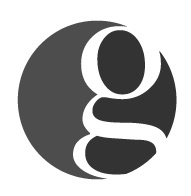 Golding & Golding: Our International Tax Lawyers practice exclusively in the area of
IRS Offshore & Voluntary Disclosure
. We represent clients in 70 different countries. Managing Partner, Sean M. Golding, JD, LL.M., EA and his team have represented thousands of clients in all aspects of IRS offshore disclosure and compliance during his 20-year career as an Attorney. Mr. Golding's articles have been referenced in such publications as the
Washington Post, Forbes, Nolo and various Law Journals nationwide
.
Sean holds a Master's in Tax Law from one of the top Tax LL.M. programs in the country at
the University of Denver
, and has also earned the
prestigious Enrolled Agent credential
. Mr. Golding is also a
Board Certified Tax Law Specialist Attorney
(A designation earned by Less than 1% of Attorneys nationwide.
)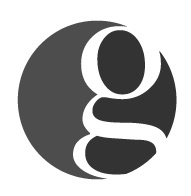 Latest posts by International Tax Lawyers - Golding & Golding, A PLC (see all)