FBAR Mutual Funds (2019) – Do I Report Mutual Funds on an FBAR?
FBAR Mutual Funds (2018) – Do I Report Mutual Funds on an FBAR?
An FBAR (aka FinCEN 114) is a Report of of Foreign Bank and Financial Account Form. It is filed each year by any U.S. Person (whether or not they also have to file a tax return) when they have more than $10,000 in aggregate total in their foreign Accounts.
Does That Include Mutual Funds?
Yes, Mutual funds are reported on an annual FBAR statement.  The reason it can get so confusing is because when a person thinks about "reporting foreign accounts" individuals may not consider a foreign mutual fund as a "foreign account"
Rather, for many of our clients, understandably, they believe that an FBAR 'account' refers to bank accounts. Unfortunately, this can cause a major issue for individuals who have not been reporting their foreign mutual funds to the IRS and FinCEN.
Typically, these clients have one of the two following issues:
They Never Reported an FBAR
Unless this is an area law that someone is familiar with, the notion of having to regularly report or disclose foreign accounts, income, assets, or investments to the IRS by way of an FBAR (along with several other international informational returns) is not intuitive. To most people, since the money is outside the United States, their knee-jerk reaction is "the money is outside of the United States, so why does the IRS even care?"
Unfortunately the IRS does care…and they care a lot. So much so, that the penalties for not properly disclosing foreign accounts can far exceed any minor infraction you may have caused.
With that said, if you have never filed an FBAR and want to get into compliance, you may be able to limit, reduce, or even remove the penalties associated with non-compliance. You should consider speaking with an experienced offshore disclosure attorney before making any statements to the IRS.
The Client Did Not Include Non-Bank Accounts
Other clients file the annual FBAR statement, but were not made aware by their CPA or other person (or computer software program such as TurboTax) the extent to which they have to report. In this type of situation, the individual has presumably included their foreign bank account, but was unaware of any requirement to include investment funds, which they may not consider an account – such as a mutual fund.
Misunderstand the Reporting Requirement is 

Not

a Crime
It is perfectly okay to misunderstand the reporting requirements. The IRS instructions are not very clear, and many non-international tax CPAs and attorneys are unaware the filing requirements, and/or what needs to be included on the FBAR. With that said, if you are already out of compliance then you should consider getting into compliance sooner as opposed to later in order to timely attempt to reduce or possibly eliminate any FBAR penalty.
Am I Going to Jail?
Most likely, you are not going to jail. Unfortunately, you have probably either spoken to, or read an article prepared by a "Fear Monger." These articles are designed to unnecessarily scare you into believing you are heading straight to prison to serve-out a five year jail sentence, and/or pay a 100% penalty on the money.
This is just typically not true, and you should not let these individuals use scare tactics to get you thinking irrationally – speak to an experienced offshore disclosure attorney before making any proactive representation to the IRS.
What Else Do I have to File?
When a person has for mutual funds, there are many other issues they may have to contend with coming including filing a form 8621 -and possibly having to execute a much more complex tax analysis, (aka PFIC Excess Distribution Calculation).
Moreover, depending on whether or not the individual has other types of investments, there could be other international forms that are required – and other possible penalties looming as well.
Safely Disclose Assets/Accounts to the IRS
We specialize in IRS Disclosure of Foreign/Offshore Assets, Accounts, Income and Investments.
IRS Voluntary Disclosure lawyer can be daunting, overwhelming, and downright confusing.
Unlike other areas of International Tax, you need a law firm that practices exclusively in the area of IRS Offshore Disclosure, and your attorney should be a Board Certified Tax Law Specialist.
We're here to help you.
What Can You Do?
Presuming the money was from legal sources, your best options are either the Traditional IRS Voluntary Disclosure Program, or one of the Streamlined Offshore Disclosure Programs.
We Specialize in Safely Disclosing Foreign Money
We have successfully handled a diverse range of IRS Voluntary Disclosure and International Tax Investigation/Examination cases involving FBAR, FATCA, and high-stakes matters for clients around the globe (In over 65 countries!)
Whether it is a simple or complex case, safely getting clients into compliance is our passion, and we take it very seriously.
Who Decides to Disclose Unreported Money?
What Types of Clients Do we Represent?
We represent Attorneys, CPAs, Doctors, Investors, Engineers, Business Owners, Entrepreneurs, Professors, Athletes, Actors, Entry-Level staff, Students, Former/Current IRS Agents and more.
You are not alone, and you are not the only one to find himself or herself in this situation.
Sean M. Golding, JD, LL.M., EA (Board Certified Tax Law Specialist)
Our Managing Partner, Sean M. Golding, JD, LLM, EA  earned an LL.M. (Master's in Tax Law) from the University of Denver and is also an Enrolled Agent (the highest credential awarded by the IRS, and authorizes him to represent clients nationwide.)
Mr. Golding and his team have successfully handled several hundred IRS Offshore/Voluntary Disclosure Procedure cases. Whether it is a simple or complex case, safely getting clients into compliance is our passion, and we take it very seriously.
He is frequently called upon to lecture and write on issues involving IRS Voluntary Disclosure.
Less than 1% of Tax Attorneys Nationwide are Board Certified Tax Law Specialists 
The Board Certified Tax Law Specialist exam is offered in many states, and is widely regarded as one of (if not) the hardest tax exam given in the United States for practicing Attorneys. Certification also requires the completion of significant ethics and experience requirements.
In California alone, out of more than 200,000 practicing attorneys (with thousands of attorneys practicing in some area of tax law), less than 350 attorneys are Board Certified Tax Law Specialists.
Beware of 

Copycat

 Law Firms
Unlike other attorneys who call themselves specialists or experts in Voluntary Disclosure but are not "Board Certified," handle 5-10 different areas of tax law, purchase multiple keyword specific domain names, and even practice outside of tax, we are absolutely dedicated to Offshore Voluntary Disclosure.
*Click here to learn the benefits of retaining a Board Certified Tax Law Specialist with advanced tax credentials.
4 Types of IRS Voluntary Disclosure Programs
There are typically four types of IRS Voluntary Disclosure programs, and they include:
Contact 

Us

 Today; Let us Help You.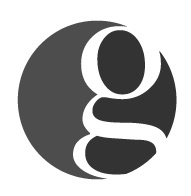 Golding & Golding: Our International Tax Lawyers practice exclusively in the area of
IRS Offshore & Voluntary Disclosure
. We represent clients in 70 different countries. Managing Partner, Sean M. Golding, JD, LL.M., EA and his team have represented thousands of clients in all aspects of IRS offshore disclosure and compliance during his 20-year career as an Attorney. Mr. Golding's articles have been referenced in such publications as the
Washington Post, Forbes, Nolo and various Law Journals nationwide
.
Sean holds a Master's in Tax Law from one of the top Tax LL.M. programs in the country at
the University of Denver
, and has also earned the
prestigious Enrolled Agent credential
. Mr. Golding is also a
Board Certified Tax Law Specialist Attorney
(A designation earned by Less than 1% of Attorneys nationwide.
)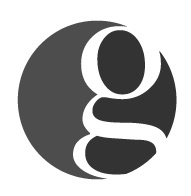 Latest posts by International Tax Lawyers - Golding & Golding, A PLC (see all)