U.S. Taxation of India Provident Fund (2019 Update)
Is India PPF Account Taxable in the U.S.? A Public Provident Fund in India is a common investment vehicle. It grows tax free for 15-years, and then the investment pays out.
For example, if your money is invested in an Indian PPF with a 15 year term, then the money cannot be touched by the investor during that time-period.
The investment grows tax free in India, until it is withdrawn — . It similar to a 401K.
But how does the IRS treat the PPF?
U.S. Taxation of India Provident Fund
Generally, the United States does not recognize foreign country, tax-free investment tools other than Canadian registered retirement accounts. That is not to say that if you qualify for certain tax exemptions or tax exclusions based on your country of residence, and/or closer-connection tests that help determine tax liability, you may avoid taxation in the United States of the annual earnings – but it is a totality of the circumstances test based on each individual taxpayer.
Public Provident Fund & FBARs
Most likely, Yes – as an individual with a foreign PPF (as opposed to a foreign institution that maintains the PPF) . Why? Because in accordance with the U.S. and FATCA agreement that was signed by India, under numerous circumstances, Public Provident funds will be exempt from reporting to the United States.
That generally means that the fund itself were not have to report to the United States in accordance with FATCA because it is considered "excluded" as not being an account. With that said, it does not mean that the owners/investors of the accounts are exempted from reporting as well – or that the institution that holds the account will not report the Taxpayer to the U.S.
In other words, in accordance with a FBAR rules (Report A Foreign Bank And Financial Accounts), an individual is required to report the following:
– "A financial account includes, but is not limited to, a securities, brokerage, savings, demand, checking, deposit, time deposit, or other account maintained with a financial institution (or other person performing the services of a financial institution).
– A financial account also includes a commodity futures or options account, an insurance policy with a cash value (such as a whole life insurance policy), an annuity policy with a cash value, and shares in a mutual fund or similar pooled fund (i.e., a fund that is available to the general public with a regular net asset value determination and regular redemptions)."
You Should Proceed with Caution
Therefore, while the financial institution holding the account may be exempted from reporting, that does not mean that the investor/beneficiary (you) are exempted as well. It is usually better to error on the side of caution and include the account since an FBAR does not indicate whether you will be "taxed" rather, it is a "reporting" form.
What Can You Do If You are Out of Compliance?
Presuming the money was from legal sources, your best options are either the Traditional IRS Voluntary Disclosure Program, or one of the Streamlined Offshore Disclosure Programs.
Get Into Compliance with Experienced Counsel
Offshore Disclosure is complex. It is a specialty area of tax law, which requires a experience firm that specializes exclusively in IRS Offshore Disclosure.
How do you Vet out Potential Attorneys?
Three words: Credentials, Experience, Education.
What is the Board Certified Tax Law Specialist Credential

?
Once an Attorney earns the prestigious Board Certified Tax Law Specialist credential, it proves to the general public that the attorney is dedicated to tax law, and has real tax law practice experience as an Attorney.
Few tax attorneys have passed the tax speciality exam (regarded as one of the most difficult tax exams in the country) — and met the additional education, experience, and recommendation requirements necessary for certification.
Once a person becomes "Board Certified in Tax," it shows they have met the following requirements:
Advanced tax education 

Extensive tax law experience

Attorney & Judge recommendations for certification
In California for example, there are 200,000 active Attorneys, with tens of thousands of Attorneys practicing in some area of tax — and only 350 Tax Attorneys have successfully earned the designation.
Less than 1% of Attorneys nationwide have earned the credential.
Sean M. Golding, JD, LL.M., EA (Board Certified Tax Law Specialist)
IRS Offshore Disclosure is ALL we do.
Our Managing Partner, Sean M. Golding, JD, LLM, EA  earned an LL.M. (Master's in Tax Law) from the University of Denver and is also an Enrolled Agent (the highest credential awarded by the IRS, and authorizes him to represent clients nationwide.)
Mr. Golding and his team have successfully handled several hundred IRS Offshore/Voluntary Disclosure Procedure cases. Whether it is a simple or complex case, safely getting clients into compliance is our passion, and we take it very seriously.
He is frequently called upon to lecture and write on issues involving IRS Voluntary Disclosure.
Beware of 

Copycat

 Law Firms
Unlike other attorneys who call themselves specialists or experts in Voluntary Disclosure but are not "Board Certified," handle 5-10 different areas of tax law, purchase multiple keyword specific domain names, and even practice outside of tax, we are absolutely dedicated to Offshore Voluntary Disclosure.
*Click here to learn the benefits of retaining a Board Certified Tax Law Specialist with advanced tax credentials.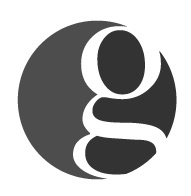 Golding & Golding: Our International Tax Lawyers practice exclusively in the area of
IRS Offshore & Voluntary Disclosure
. We represent clients in 70 different countries. Managing Partner, Sean M. Golding, JD, LL.M., EA and his team have represented thousands of clients in all aspects of IRS offshore disclosure and compliance during his 20-year career as an Attorney. Mr. Golding's articles have been referenced in such publications as the
Washington Post, Forbes, Nolo and various Law Journals nationwide
.
Sean holds a Master's in Tax Law from one of the top Tax LL.M. programs in the country at
the University of Denver
, and has also earned the
prestigious Enrolled Agent credential
. Mr. Golding is also a
Board Certified Tax Law Specialist Attorney
(A designation earned by Less than 1% of Attorneys nationwide.
)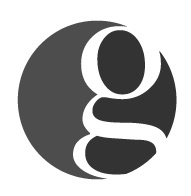 Latest posts by International Tax Lawyers - Golding & Golding, A PLC (see all)