FATCA UK – Foreign Asset & Investment Reporting | IRS FATCA UK
FATCA U.K. – Foreign Asset & Investment Reporting | IRS FATCA UK
Each year, Golding & Golding, A PLC represents numerous clients before the IRS who are either based in the UK, originally from the UK, and/or have assets, accounts, investments or income from the UK.
FATCA UK (IRS)
Like many other superpower nations such as Australia and China, several Foreign Financial Institutions (FFIs) in the UK report to the IRS in accordance with FATCA (Foreign Account Tax Compliance Act).
In fact, more than 30,000 Foreign Financial institutions in the UK report to the IRS.
*To determine if your institution is on the list, please click here.
Common UK and U.S. Tax issues include:
Foreign Rental Income
Foreign Accounts
Foreign Investments such as trading accounts
Foreign Pension
Sean M. Golding, Board-Certified Tax Law Specialist– Certified Tax Law Specialist
Our Managing Partner, Sean M. Golding, Board-Certified Tax Law Specialist is the only Attorney nationwide who has earned the Certified Tax Law Specialist credential and specializes in IRS Offshore Voluntary Disclosure Matters.
In addition to earning the Certified Tax Law Certification, Sean also holds an LL.M. (Master's in Tax Law) from the University of Denver and is also an Enrolled Agent (the highest credential awarded by the IRS.) 
He is frequently called upon to lecture and write on issues involving IRS Offshore Voluntary Disclosure.
Out of more than 200,000 practicing attorneys in California, less than 400 attorneys have achieved this Certified Tax Law Specialist designation.
What Are Common UK Reportable Accounts?
We have spoke with thousands of individuals on matters involving offshore disclosure, with several hundred coming from the U.K.
Here are some common issues we find:
St. James Place 
Many of our clients have a retirement, pension and/or investment plan through St. James Place. Oftentimes, the money grows without distribution until maturity. Unfortunately, due to the nature of the investment, it is not uncommon for St. James Place investments to be considered a PFIC.
Barclays/Lloyds
There are two main culprits when it involves Barclays: First, the individual will have a bank account. Second, the individual may also have a trading account, which may include dividends/capital gains which are constantly being reinvested. While the investment may not be a PFIC, chances are the growth and re-investment is taxable (even in non-distributed).
Friends Life/Aviva
Friends Life (merged with Aviva) offers an array of different investment programs. They range from insurance policies and defined payout investment, to equity/mutual investment funds. The investments typically grow (without distribution) and then distribute at maturity. As with St. James Place, there are various issues involving the taxation and reporting of investment balances, dividends, capital gains, etc.
Getting Into IRS Offshore Compliance
It is human nature to want to avoid making a proactive submission to a government agency such as the IRS before the IRS ever discovers the non-compliance. But, typically that is best path forward.
Moreover, if you realize you are out of compliance and begin researching online, you may begin to feel as though it is hopeless.  Some of these attorneys and CPAs make it appear that everyone with unreported assets or income is going to be severely penalized and shipped off to prison.
That is simply not the case.
You have options, and depending on the facts and circumstances of your situation, your options may include the streamlined program, reasonable cause, or the delinquency procedures – which may result in significantly reduced fines and penalties (and may even receive a penalty waiver).
Golding & Golding, A PLC
We have successfully represented clients in more than 1000 streamlined and voluntary disclosure submissions nationwide, and in over 70-different countries.
We are the "go-to" firm for other Attorneys, CPAs, Enrolled Agents, Accountants, and Financial Professionals across the globe.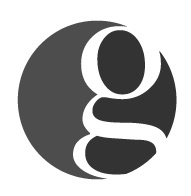 Golding & Golding: Our international tax lawyers practice exclusively in the area of
IRS Offshore & Voluntary Disclosure
. We represent clients in 70+ different countries. Managing Partner Sean M. Golding is a
Board-Certified Tax Law Specialist Attorney
(a designation earned by < 1% of attorneys nationwide.
). He leads a full-service offshore disclosure & tax law firm. Sean and his team have represented thousands of clients nationwide & worldwide in all aspects of IRS offshore & voluntary disclosure and compliance during his 20-year career as an Attorney.
Sean holds a Master's in Tax Law from one of the top Tax LL.M. programs in the country at
the University of Denver
. He has also earned the prestigious
IRS Enrolled Agent credential
. Mr. Golding's articles have been referenced in such publications as the
Washington Post, Forbes, Nolo, and various Law Journals nationwide
.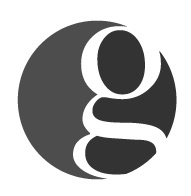 Latest posts by IRS Offshore Voluntary Disclosure Specialist (see all)