Depreciation of Foreign Rental Property (2019) – Learn the IRS Basics
The IRS tax rules for depreciating foreign rental property are different than U.S. properties. The IRS uses ADS on a 30/40-year schedule (Alternative Depreciation System).
Depreciation of Foreign Rental Property
IRS tax rules for depreciating foreign rental property are not the same as depreciation of U.S. properties.
Common questions we receive, include:
What is depreciation?
Can I depreciate the whole house?
What do I do about the land?
How do I know what portion is structure?
Do I use the value on the date of purchase?
Do I use market or assessed value?
How to Depreciate Foreign Rental Property Overseas
One benefit that the U.S. tax system provides to both U.S. and foreign rental property — that many other countries do not provide — is the idea of depreciation.
In other words, a person can "depreciate" the value of a property/residence when it is being used for rental purposes, in order to (temporarily) reduce the gross income.
It is "temporary," because generally when the property is sold, the accumulated depreciation is subtracted from the basis so that an additional tax is paid back (but that may also be limited based on certain exceptions, exclusions and limitations.)
Only the value of structure can be depreciated, not the value of the land, since land is not "depreciable."
Let's Take a Basic Example

:
Matthew owns a foreign property worth $600,000. $400,000 is considered structure and $200,000 is considered land.
Matthew can depreciate (foreign) property over either 30-years or 40-years (residential vs. non-residential).
Therefore, Matthew can depreciate the property $10,000 per year.
What is the Immediate Benefit?
If Matthew had a rental property generating $14,000 per year, with $4000 in expenses and property tax. If he could also take the depreciation of $10,000 his net income would be zero which means there is no tax on the income $14,000 income he generated.
27.5 years vs. 39-years vs. 30-years vs. 40-years
While a U.S. residential property can be depreciated over 27.5 years, and commercial over 39 years, the general rule is that all foreign residential property is depreciated over 30-years and non-residential is depreciated over 40-years.
Non-Compliance with U.S. Tax Law
Whether it is because you did not you had to report foreign rental income, were below the threshold for filing in a foreign country, and/or have other unreported income, accounts, investments or assets – we can help.
We Specialize in Safely Disclosing Foreign Money
We have successfully handled a diverse range of IRS Voluntary Disclosure and International Tax Investigation/Examination cases involving FBAR, FATCA, and high-stakes matters for clients around the globe (In over 65 countries!)
Whether it is a simple or complex case, safely getting clients into compliance is our passion, and we take it very seriously.
Who Decides to Disclose Unreported Money?
What Types of Clients Do we Represent?
We represent Attorneys, CPAs, Doctors, Investors, Engineers, Business Owners, Entrepreneurs, Professors, Athletes, Actors, Entry-Level staff, Students, Former/Current IRS Agents and more.
You are not alone, and you are not the only one to find himself or herself in this situation.
Beware of 

Copycat

 Law Firms
Unlike other attorneys who call themselves specialists or experts in Voluntary Disclosure but are not "Board Certified," handle 5-10 different areas of tax law, purchase multiple keyword specific domain names, and even practice outside of tax, we are absolutely dedicated to Offshore Voluntary Disclosure.
*Click here to learn the benefits of retaining a Board Certified Tax Law Specialist with advanced tax credentials.
4 Types of IRS Voluntary Disclosure Programs
There are typically four types of IRS Voluntary Disclosure programs, and they include:
Contact 

Us

 Today; Let us Help You.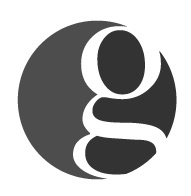 Golding & Golding: Our International Tax Lawyers practice exclusively in the area of
IRS Offshore & Voluntary Disclosure
. We represent clients in 70 different countries. Managing Partner, Sean M. Golding, JD, LL.M., EA and his team have represented thousands of clients in all aspects of IRS offshore disclosure and compliance during his 20-year career as an Attorney. Mr. Golding's articles have been referenced in such publications as the
Washington Post, Forbes, Nolo and various Law Journals nationwide
.
Sean holds a Master's in Tax Law from one of the top Tax LL.M. programs in the country at
the University of Denver
, and has also earned the
prestigious Enrolled Agent credential
. Mr. Golding is also a
Board Certified Tax Law Specialist Attorney
(A designation earned by Less than 1% of Attorneys nationwide.
)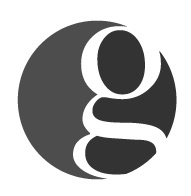 Latest posts by International Tax Lawyers - Golding & Golding, A PLC (see all)