Courts Reject Kovel – No Attorney-Client Privilege for the Accountant
Courts Reject Kovel – No Attorney-Client Privilege for the Accountant
Court Rejects Kovel: If your Attorney relies on a Kovel Accountant, your Confidentiality is at risk.  One example is Cavallaro vs. United States.
First, a bit of context:
Offshore Disclosure is a

Tax & Legal

Submission
When a person decides to submit an offshore tax disclosure (aka Offshore Disclosure, Voluntary Disclosure or Tax Amnesty) to the IRS, it is a tax submission facilitated through legal representation — in order to protect your rights under the Attorney-Client Privilege.
You need a dually-licensed Tax Attorney/Enrolled Agent or Tax Attorney/CPA to represent you.
Less-Experienced Offshore Disclosure Lawyers Misunderstand How

Kovel

Letters Work
We have been inundated lately with individuals coming to us about a few newer private practice attorneys (Less than 10-15 years private practice experience) who are not dually-licensed, not "Board-Certified," and who do not prepare the tax returns for the clients.
These attorneys are making serious false representations a intended to scare clients about the general nature offshore disclosure and more specifically, how the attorney-client privilege, and accountant-privilege works.
These Attorneys Are Putting Your Confidentiality at Risk!
The top attorneys in Offshore Disclosure are all dually-licensed.
Your Privilege is Better Protected with a Dually-Licensed Attorney who handles your Tax & Legal submission.
At Golding & Golding, we have handled more than 1000 offshore disclosure cases, without a single criminal investigation for any of our clients.
Offshore Disclosure is not a criminal submission, and the privileges you have with a dually-licensed attorney are not impacted. The issue is not about expanding the accountant privilege to legal matters (although the burden is on the IRS)  — but rather, the inverse.
With a dually-licensed attorney, you are not at jeopardy of discussing non-privileged legal matters with the EA or CPA, since your attorney is also the EA or CPA.
If you use Kovel, even if it was accepted by the court, chances are everything you told CPA (beyond the very limited information covered under Kovel) would be used against you — including all the legal information you volunteered to the CPA after losing confidence in your attorney.
With a dually-licensed Attorney/EA or Attorney/CPA who prepares your tax returns, this is a non-issue, since you are not discussing "legal" issues with a "non-attorney"
Your Attorney Should be a Dually-Licens

ed Enrolled Agent or CPA
Otherwise, what is the non-dually licensed attorney doing in an offshore tax disclosure matter?
Can't The Attorney Just issue a Kovel Agreement?
No.
Why?
Because Kovel does not attach to tax return preparation and general-to-complex tax questions.
Kovel is primarily used by Non-Tax Attorneys, who do not have tax experience or knowledge sufficient to guide the clients in complex tax matters, and therefore need a CPA to answer very complex tax questions.
But for Offshore Tax Disclosure, you are hiring a Tax Attorney, to handle the entire legal and tax submission — so the concept does not really apply.
If the Attorney needs a Kovel Letter to answer tax questions about Offshore Disclosure, then they are not a specialist.
Even when accepted, Kovel is Very Limited
The Courts Can (and do) reject the Privilege

Any communications with a CPA about willful vs. non-willful or other "legal-type" offshore disclosure questions are not privileged

Tax Preparation is not privileged

General tax questions are not privileged

Kovel (even when it is accepted) is overall very limited
Case: Cavallaro vs. United States
Cavallaro shows the limitation of Kovel.
In Cavallaro, the attorneys tried to expand the Kovel protection beyond its very limited application by claiming the Accountant was necessary.
In Offshore Voluntary Disclosure an Accountant is Not "Necessary"
Just because your attorney does not know enough about taxes to handle your submission, does not make an Accountant necessary — it just makes the attorney ill-prepared.
In an offshore voluntary disclosure tax matter, a separate CPA or EA is not necessary.
An Accountant can't be necessary when a dually-licensed Tax Attorney/EA or Tax Attorney/CPA can handle the entire matter for you.
The Court's Holding in Cavallaro

Rejects

Kovel since the CPA was not Necessary
Kovel requires that to sustain a privilege an accountant must be "necessary, or at least highly useful, for the effective consultation between the client and the lawyer which the privilege is designed to permit." 296 F.2d at 922.



Hiring An Attorney for General Tax Questions or Tax Preparation is Not Covered
Kovel does not apply to Tax Preparation or Accounting, which is exactly why you hire an Offshore Voluntary Disclosure Lawyer.
You hired a Tax Attorney, and the purpose of a Tax Attorney is to handle the complex legal and tax nature of an offshore disclosure — including tax preparation and foreign asset, account and investment disclosures.
If they refer you to a CPA for this purpose, Kovel does not apply:
As provided in Cavallaro:
 "[B]ecause Ernst & Young was providing accounting services and so the Kovel extension of the privilege is inapplicable…



Why are we so Passionate about This?
Because we have worked with thousands of clients, and we truly care about our client's well-being, peace-of-mind — and overall sanity. 
The internet has become a dangerous place, where attorneys without any real experience use false marketing ploys to fool individuals into sub-par representation without even handling tax preparation along with legal representation.
By time the client comes to us, they are in a state of complete panic.
Common misrepresentations, include:
– Worked at the IRS, but either not as an attorney, or if they were an attorney, then not in the Offshore Voluntary Disclosure Department.
– Represents themselves as a "specialist, expert," when they never passed the certified specialist exam, never passed the EA or CPA exam, and have not earned a Master's of Tax law.
You Have Rights – Check your

Local State Bar
If you were tricked or scammed into representation by non-reputable counsel that misrepresented the nature of Kovel and put you at risk, consider reaching out to:
Local State Bar Association

A "Legal Malpractice" Attorney

Mandatory Fee Arbitrators in your County for a return of fess to hire an experienced tax law specialist.
What if I am Out of Offshore Compliance?
If you are out of offshore compliance, the penalties can be severe. Therefore, you may consider entering the IRS offshore voluntary disclosure/tax amnesty, before it is too late.
What Should You Do?
Everyone makes mistakes. If at some point you discover that you should have been reporting your foreign income, accounts, assets or investments, the prudent and least costly (but most effective) method for getting compliance is through one of the approved IRS offshore voluntary disclosure programs.
Click here for some tips on hiring an effective Offshore Voluntary Disclosure Lawyer, and what types of Attorneys to avoid.
4 Types of IRS Voluntary Disclosure Programs
There are typically four types of IRS Voluntary Disclosure programs, and they include:
Contact 

Us

 Today; Let us Help You.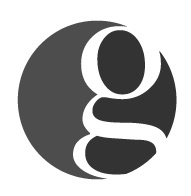 Golding & Golding: Our International Tax Lawyers practice exclusively in the area of
IRS Offshore & Voluntary Disclosure
. We represent clients in 70 different countries. Managing Partner, Sean M. Golding is a
Board Certified Tax Law Specialist Attorney
(A designation earned by Less than 1% of Attorneys nationwide.
). He leads a full-service offshore disclosure & tax law firm. Sean and his team have represented thousands of clients nationwide & worldwide in all aspects of IRS offshore & voluntary disclosure and compliance during his 20-year career as an Attorney.
Sean holds a Master's in Tax Law from one of the top Tax LL.M. programs in the country at
the University of Denver
. Mr. Golding's articles have been referenced in such publications as the
Washington Post, Forbes, Nolo and various Law Journals nationwide
.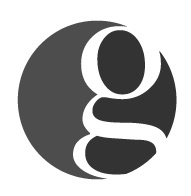 Latest posts by International Tax Lawyers - Golding & Golding, A PLC (see all)