Average Jail Time For Tax Evasion – Conviction & Prison Sentence
Despite the fact that there are thousands of websites online designed to scare you into believing that every little mistake you make with the IRS is going to result in you going to jail, or face "draconian penalties," when it comes to Tax Evasion — Jail may be a very real possibility, due to the nature and circumstances of a criminal tax prosecution.
Average Jail Time For Tax Evasion
The average jail time for tax evasion is about 3-5 years. There are various facts and circumstances that will help determine what a person's sentence may be — and no two cases are identical.
Common Questions involving Tax Evasion:
Is tax evasion criminal?

Will the IRS prosecute me?

Will I go to jail or prison?

Will I lose my house?

How long is the jail sentence?
Tax Evasion is Criminal
Tax Evasion is a criminal offense. This is unlike other types of tax violations, such as Civil Tax Fraud or Civil FBAR violations. When a person is charged with Tax Evasion, they are being charged with a crime in a criminal court of law.  As a result, the government must prove the case against the person Beyond a Reasonable Doubt.
International Tax Evasion
At Golding & Golding, we focus our practice almost exclusively in international tax.  We have spoken with thousands of clients over our career, and more often than people want to believe, there are lingering issues of intent and willfulness.  That does not mean the person will be subject to criminal prosecution, but it is a concern. 
Over the past 5 to 10 years, the Internal Revenue Service (IRS), Department of Justice (DOJ) and US government as a whole has made the enforcement of offshore, foreign, and international tax related matters a key priority.
In addition, if a person commits offshore evasion involving more complex international tax issues such as Cryptocurrency fraud, utilizing offshore tax havens, and/or FBAR and FATCA violations – the U.S. government may pursue criminal sanctions.
Just Because the IRS Can Pursue a Criminal Action…
…Doesn't mean they will. The IRS is low on staff and resources. Therefore, oftentimes the IRS can achieve its desired result (getting your money) without having to pursue a criminal investigation against (which cuts into the government's limited time and resources)
Sometimes Civil, Sometimes Criminal – Or Both
Unlike Tax Evasion which is a crime, there are other types of violations in which the IRS — using the same nucleus of fact — may pursue either a civil or criminal action (or both).
Oftentimes, the IRS may choose to pursue a civil investigation instead (at least preliminarily) of a criminal investigation to see how far it can get.
Depending on the outcome, the IRS may decide to pursue a criminal investigation on the same facts, or refer it to other government agencies for additional prosecution.
Willful Civil FBAR Penalties
Here's an example:  If a person knowingly or intentionally failed to report their foreign accounts (see Manafort), the IRS may be able to obtain a CIVIL penalty valued at hundred percent of the maximum balance of the accounts. The way the IRS achieves this is by issuing multiple 50% max balance penalties over several years.
*In years prior, the IRS could collect up to 300% (6 years, 50% Penalty) of the maximum value of the unreported accounts, but in recent years this is been capped at 100%.
In addition to these civil penalties, the IRS can also pursue criminal penalties which may result in monetary penalties upwards up $500,000 — as well as potential jail time, which tends the average from 3 to 5 years.
Tax Fraud
For example, a person may have committed tax fraud, and depending on the facts and circumstances of their situation may result in significant civil fines or penalties — but no referral for criminal investigation
On the other hand, or in addition to a civil investigation, if the IRS determines that the facts are so egregious as to require the government to pursue a criminal investigation, then typically the IRS will refer the matter to the IRS Special Agents for them to conduct a criminal investigation and determine whether the government should recommend criminal charges be filed.
Tax Evasion
Tax Evasion is a crime. In order to be found guilty, you must be charged with a crime, and afforded an opportunity to a trial before a jury of your peers.
As provided by the IRS (IRM):
"Evasion involves some affirmative act to evade or defeat a tax, or payment of tax. Examples of affirmative acts are deceit, subterfuge, camouflage, concealment, attempts to color or obscure events, or make things seem other than they are.
Common evasion schemes include:
Intentional understatement or omission of income;

Claiming fictitious or improper deductions;

False allocation of income;

Improper claims, credits, or exemptions; and/or

Concealment of assets."
I.R.C. § 7201 – ATTEMPT TO EVADE OR DEFEAT TAX
As provided the by the IRS: 
"Any person who willfully attempts in any manner to evade or defeat any tax imposed by this title or the payment thereof shall, in addition to other penalties provided by law, be guilty of a felony and, upon conviction thereof, shall be fined* not more than $100,000 ($500,000 in the case of a corporation), or imprisoned not more than 5 years, or both, together with the costs of prosecution. * As to offenses committed after December 31, 1984, the Criminal Fine Enforcement Act of 1984 (P.L. 92-596) enacted as 18 U.S.C. § 3571, increased the maximum permissible fines for felony offenses set forth in section 7201.
The maximum permissible fine is $250,000 for individuals and $500,000 for corporations. 1-1.02 Generally [1] Two kinds of tax evasion. Section 7201 creates two offenses: (a) the willful attempt to evade or defeat the assessment of a tax, and (b) the willful attempt to evade or defeat the payment of a tax. Sansone v. United States, 380 U.S. 343, 354 (1965). See also, United States v. Shoppert, 362 F.3d 451, 454 (8th Cir.), cert. denied, 543 U.S. 911 (2004); United States v. Mal, 942 F. 2d 682, 687-88 (9th Cir. 1991) (if a defendant transfers assets to prevent the I.R.S. from determining his true tax liability, he has attempted to evade assessment; if he does so after a tax liability has become due and owing, he has attempted to evade payment). [a] Evasion of assessment.
The most common attempt to evade or defeat a tax is the affirmative act of filing a false return that omits income and/or claims deductions to which the taxpayer is not entitled. The tax reported on the return is falsely understated and creates a deficiency. Consequently, such willful under reporting constitutes an attempt to evade or defeat tax by evading the correct assessment of the tax. [b] Evasion of payment.
This offense generally occurs after the existence of a tax due and owing has been established (either by the taxpayer reporting the amount of tax or by the I.R.S. assessing the amount of tax deemed to be due and owing) and almost always involves an affirmative act of concealment of money or assets from which the tax could be paid. As discussed in Section 1-1.04 below, it is not essential that the I.R.S. have made a formal assessment of taxes owed and a demand for payment in order for tax evasion charges to be brought. Tax deficiency can arise by operation of law when there is a failure to file and the government later determines the tax liability. United States v. Daniel, 956 F.2d 540, 542 (6th Cir. 1992).
What Can You Do?
Presuming the money was from legal sources, your best options are either the Traditional IRS Voluntary Disclosure Program, or one of the Streamlined Offshore Disclosure Programs.
We Specialize in Safely Disclosing Foreign Money
We have successfully handled a diverse range of IRS Voluntary Disclosure and International Tax Investigation/Examination cases involving FBAR, FATCA, and high-stakes matters for clients around the globe (In over 65 countries!)
Whether it is a simple or complex case, safely getting clients into compliance is our passion, and we take it very seriously.
Who Decides to Disclose Unreported Money?
What Types of Clients Do we Represent?
We represent Attorneys, CPAs, Doctors, Investors, Engineers, Business Owners, Entrepreneurs, Professors, Athletes, Actors, Entry-Level staff, Students, Former/Current IRS Agents and more.
You are not alone, and you are not the only one to find himself or herself in this situation.
Sean M. Golding, JD, LL.M., EA (Board Certified Tax Law Specialist)
Our Managing Partner, Sean M. Golding, JD, LLM, EA  earned an LL.M. (Master's in Tax Law) from the University of Denver and is also an Enrolled Agent (the highest credential awarded by the IRS, and authorizes him to represent clients nationwide.)
Mr. Golding and his team have successfully handled several hundred IRS Offshore/Voluntary Disclosure Procedure cases. Whether it is a simple or complex case, safely getting clients into compliance is our passion, and we take it very seriously.
He is frequently called upon to lecture and write on issues involving IRS Voluntary Disclosure.
Less than 1% of Tax Attorneys Nationwide are Board Certified Tax Law Specialists 
The Board Certified Tax Law Specialist exam is offered in many states, and is widely regarded as one of (if not) the hardest tax exam given in the United States for practicing Attorneys. Certification also requires the completion of significant ethics and experience requirements.
In California alone, out of more than 200,000 practicing attorneys (with thousands of attorneys practicing in some area of tax law), less than 350 attorneys are Board Certified Tax Law Specialists.
Beware of 

Copycat

 Law Firms
Unlike other attorneys who call themselves specialists or experts in Voluntary Disclosure but are not "Board Certified," handle 5-10 different areas of tax law, purchase multiple keyword specific domain names, and even practice outside of tax, we are absolutely dedicated to Offshore Voluntary Disclosure.
*Click here to learn the benefits of retaining a Board Certified Tax Law Specialist with advanced tax credentials.
4 Types of IRS Voluntary Disclosure Programs
There are typically four types of IRS Voluntary Disclosure programs, and they include:
Contact 

Us

 Today; Let us Help You.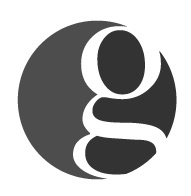 Golding & Golding: Our International Tax Lawyers practice exclusively in the area of
IRS Offshore & Voluntary Disclosure
. We represent clients in 70 different countries. Managing Partner, Sean M. Golding, JD, LL.M., EA and his team have represented thousands of clients in all aspects of IRS offshore disclosure and compliance during his 20-year career as an Attorney. Mr. Golding's articles have been referenced in such publications as the
Washington Post, Forbes, Nolo and various Law Journals nationwide
.
Sean holds a Master's in Tax Law from one of the top Tax LL.M. programs in the country at
the University of Denver
, and has also earned the
prestigious Enrolled Agent credential
. Mr. Golding is also a
Board Certified Tax Law Specialist Attorney
(A designation earned by Less than 1% of Attorneys nationwide.
)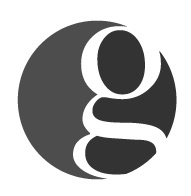 Latest posts by International Tax Lawyers - Golding & Golding, A PLC (see all)