It is Simply 

Not

Worth the Risk
Even though the notion of voluntarily getting into compliance with the Internal Revenue Service (IRS) through Voluntary Disclosure, the Streamlined Program or Reasonable Cause is scary and overwhelming. By making a Quiet Disclosure, you are breaking the law and that is never the correct option.
What is a Quiet Disclosure?
A Quiet Disclosure is when you knowingly, intentionally, or recklessly file/amend past tax returns to include unreported foreign income, accounts, assets, or investments.
Typically, when a person files a Quiet Disclosure, they have one or multiple forms that were not properly filed with the IRS, including:
FBAR (Fincen 114)
FATCA Form 8938
Form 5471
Form 5472
Form 8621
Form 8865
Offshore Disclosure Penalties May Be Reduced or Waived
If the reason you did not previously report the information or income to the IRS was because you were unaware of the requirement to do so, there are relatively painless methods you can use to safely get into compliance. They include:
Streamlined Domestic Offshore Procedures
Streamlined Foreign Offshore Procedures
Delinquent Information Return Filing
Delinquent FBAR Filing
Reasonable Cause
Even if you were willful in years past, if you enter OVDP — you nearly eliminate any chance of IRS audit, or criminal investigation for these international tax related issues. Moreover, you may be able to reduce the penalties by opting out, making a mark-to-market election, or implementing FAQ 55 penalty waivers.
Once You Knowingly Make a Quiet Disclosure…
…You are willful. Even if you were non-willful before, by "quietly" submitting prior year tax returns or FBARs, you are intentionally omitting necessary information to the IRS, which could now turn your previous non-willful noncompliance into a full-blown willfulness/tax fraud situation.
**If you "unintentionally" made a previous Quiet Disclosure, you may still qualify for the Streamlined or Reasonable Cause option.
Can I Just Properly Report Going Forward?
Here is the problem with that strategy: if you knew you were supposed to go back and file previous returns or FBARs and did not do so, and your are audited, you could be considered to have acted with reckless disregard and/or as making an intentional omission – which could lead to willful penalties down the line (and those penalties can be very steep).
What Type of Attorney Should I Hire?
IRS Voluntary Disclosure is a specialized area of law. An IRS Voluntary Disclosure is a complex undertaking. It requires the coordination of several moving parts, including strategy development, Tax Preparation, Legal Analysis, Negotiation and more.
Golding & Golding, A PLC
We have successfully represented clients in more than 1,000 streamlined and voluntary disclosure submissions nationwide and in over 70-different countries.
We are the "go-to" firm for other Attorneys, CPAs, Enrolled Agents, Accountants, and Financial Professionals across the globe.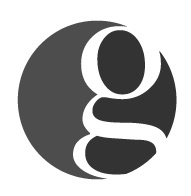 Golding & Golding: Our international tax lawyers practice exclusively in the area of
IRS Offshore & Voluntary Disclosure
. We represent clients in 70+ different countries. Managing Partner Sean M. Golding is a
Board-Certified Tax Law Specialist Attorney
(a designation earned by < 1% of attorneys nationwide.
). He leads a full-service offshore disclosure & tax law firm. Sean and his team have represented thousands of clients nationwide & worldwide in all aspects of IRS offshore & voluntary disclosure and compliance during his 20-year career as an Attorney.
Sean holds a Master's in Tax Law from one of the top Tax LL.M. programs in the country at
the University of Denver
. He has also earned the prestigious
IRS Enrolled Agent credential
. Mr. Golding's articles have been referenced in such publications as the
Washington Post, Forbes, Nolo, and various Law Journals nationwide
.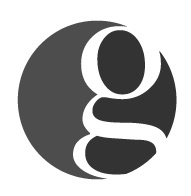 Latest posts by International Tax Lawyers - Golding & Golding, A PLC (see all)