Will Repatriation Tax & GILTI Tax Lead You to Expatriation in 2019?
For many international taxpayers with U.S. tax requirements, the new tax reform comes with the realization that he benefits of being a U.S. Person (U.S. Citizen or Green Card Holder) are no longer worth it.
Primarily, it is because there were two (2) major changes to U.S. tax law, which may have a serious impact on owners of foreign businesses – GILTI and Repatriation.
Repatriation Tax (2017 Tax Return)
For the 2017 tax return, a person was required to include a one-time repatriation tax for money sitting overseas, which was not previously taxed by the U.S.
Prior to this tax law, typically a person could keep their money (subject to Subpart F rules) overseas, without having to pay any income tax on the earnings until it was repatriated.
For some owners, they had no intent of repatriating the money to the U.S., so this would not be an issue.
If you filed your 2017 tax return and did not include the repatriation tax or calculation, or will be submitting previously un-filed tax returns through one of the IRS Voluntary Disclosure/Amnesty Programs – this is an important component of the 2017 original or amended tax return.
GILTI (Commencing on 2018 Tax Returns)
GILTI is Global Intangible Low-Taxed Income – but it applies to more than just the name would presume. Unless the foreign CFC income is specifically excluded from GILTI – it is GILTI.
Especially for non-corporate U.S. shareholders of Controlled Foreign Corporations (CFC), there may be a much more complex tax analysis required, which may result in a much higher tax liability for income which has not been repatriated to the U.S. and/or is tax-deferred in the foreign country – especially for foreign service corporations with low value tangible assets
Expatriation
Expatriation is a big decision. It may mean relinquishing your Green Card/Legal Permanent Resident Status or renouncing your U.S. Citizenship. It may come with certain tax benefits, but there are some traps and pitfalls to be aware of.
This is especially true, even if you are below the $2M mark (or do not meet the tax liability thresholds) BUT cannot show the U.S. Government that you have dutifully been in tax compliance for the last 5-years.
Out of Tax Compliance and Want to Expatriate?
If you are out of compliance for failing to properly report your foreign/offshore accounts,  you may consider entering one of the approved IRS offshore voluntary disclosure programs/tax amnesty program to safely get yourself into compliance before it is too late.
Golding & Golding, Board-Certified Tax Law Specialist Team
Golding & Golding represents clients worldwide in over 70-countries exclusively in Streamlined, Offshore and IRS Voluntary Disclosure matters. We have successfully completed more than 1,000 streamlined and voluntary disclosure submissions.
We are the "go-to" firm for other Attorneys, CPAs, Enrolled Agents, Accountants and Financial Professionals worldwide.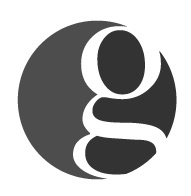 Golding & Golding: Our international tax lawyers practice exclusively in the area of
IRS Offshore & Voluntary Disclosure
. We represent clients in 70+ different countries. Managing Partner Sean M. Golding is a
Board-Certified Tax Law Specialist Attorney
(a designation earned by < 1% of attorneys nationwide.
). He leads a full-service offshore disclosure & tax law firm. Sean and his team have represented thousands of clients nationwide & worldwide in all aspects of IRS offshore & voluntary disclosure and compliance during his 20-year career as an Attorney.
Sean holds a Master's in Tax Law from one of the top Tax LL.M. programs in the country at
the University of Denver
. He has also earned the prestigious
IRS Enrolled Agent credential
. Mr. Golding's articles have been referenced in such publications as the
Washington Post, Forbes, Nolo, and various Law Journals nationwide
.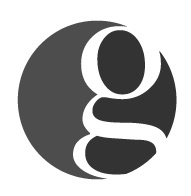 Latest posts by International Tax Attorney (Specialist) Offshore Asset & Account Disclosure (see all)