Should You Make a Voluntary Disclosure to the IRS? (Yes, Learn Why)
Should You Make an IRS Voluntary Disclosure in 2019? Yes, because the IRS Offshore Penalties for Voluntary Disclosure continue to Increase each year.
We have handled more than 1000 IRS disclosures for clients in 70-different countries.
Should you make an IRS Voluntary Disclosure?
Yes, and here why:
We have worked with a very diverse clientele, ranging from entrepreneurs, engineers, professors, doctors, accountants, actors, sports figures and politicians.
Each and every client would tell you they were better off (mentally and emotionally) after successfully completing the different programs with our team.
Here are a few good reasons why should you make an IRS Voluntary Disclosure:
It's Not Just for IRS Criminal Protection
Any attorney who tells you that the only reason to submit to traditional voluntary disclosure is to avoid criminal prosecution is not a specialist in this area of law.
Criminal Protection is rarely needed, and is only one of many reasons why you may want to submit to voluntary disclosure. T
These attorneys  do not understand the time-value of money,
The neglect to consider how time-consuming and a drain of resources litigation, investigations, audits, and trials can be (mentally, physically, and financially).
Audit Protection is Worth it's Value in Gold
In fact, the main reason most people submit to this program is to significantly reduce any chance of audit.
Unlike the Streamlined Program, with the traditional voluntary disclosure program, you will almost always avoid an IRS Audit.
Even if you are non-willful, and especially if you are busy (or just risk averse) entering the traditional voluntary disclosure program is a great way to avoid an audit.
IRS Domestic and Offshore Enforcement has Become More Intense
The IRS is limited on resources, and therefore has to allocate their resources accordingly.
Some of the main enforcement initiatives, include:
Offshore Compliance

Domestic Tax Fraud

Employment Tax
By entering the IRS Voluntary Disclosure Program, you can severely limit any potential damaging issues in the future – which can impact your business and career prospects.
Voluntary Disclosure IRS Penalties Continue to Rise
In recent years, the IRS has increased penalties.
Currently, under the updated and new version of the programs, the penalty will start at 50%, but may be mitigated (reduced) or exacerbated (increased), although the general proposition is that the standard penalty is 50%.
If the IRS Finds you First…
You forfeit the right to submit to the program. And, due to the fact that the IRS has many more tools at its disposal to find you than it did in year's past, the chances of the IRS finding you first continues to rise.
The Voluntary Disclosure Program Can End at Any Time
The IRS does not have to give any notice before terminating the program. Last year (2018), the IRS ended OVDP (Offshore Voluntary Disclosure Program).
Moreover, a few months back the IRS hinted at the fact that they would be ending the Streamlined Disclosure Programs.
Therefore, if you are considering getting into Offshore or Domestic compliance, it is better to do it sooner, as opposed to later.
5 Easy Ways to Hire an Experienced Voluntary Disclosure Lawyer
When you are ready to hire a voluntary disclosure lawyer, there are some easy tips to follow in order to retain an effective team that specializes in offshore and domestic compliance — and not get scammed by firms pretending to "practice exclusively or primarily" in this area, but also handle 5 other area of tax.
5 Types of Attorneys to Watch out for
We Specialize in Safely Disclosing Foreign Money
Whether it is a simple or complex case, safely getting clients into compliance is our passion, and we take it very seriously.
Be Careful of the IRS
With the introduction and enforcement of FATCA for both Civil and Criminal Penalties, renewed interest in the IRS issuing FBAR Penalties, crackdown on Cryptocurrency (and IRS joining J5), the termination of OVDP, and recent foreign bank settlements with the IRS…there are not many places left to hide.
4 Types of IRS Voluntary Disclosure Programs
There are typically four types of IRS Voluntary Disclosure programs, and they include:
Contact 

Us

 Today; Let us Help You.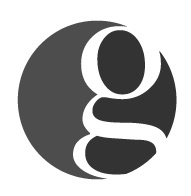 Golding & Golding: Our International Tax Lawyers practice exclusively in the area of
IRS Offshore & Voluntary Disclosure
. We represent clients in 70 different countries. Managing Partner, Sean M. Golding, JD, LL.M., EA and his team have represented thousands of clients in all aspects of IRS offshore disclosure and compliance during his 20-year career as an Attorney. Mr. Golding's articles have been referenced in such publications as the
Washington Post, Forbes, Nolo and various Law Journals nationwide
.
Sean holds a Master's in Tax Law from one of the top Tax LL.M. programs in the country at
the University of Denver
, and has also earned the
prestigious Enrolled Agent credential
. Mr. Golding is also a
Board Certified Tax Law Specialist Attorney
(A designation earned by Less than 1% of Attorneys nationwide.
)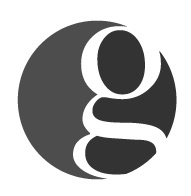 Latest posts by International Tax Lawyers - Golding & Golding, A PLC (see all)