When does Offshore Tax Non-Compliance become IRS Criminal?
A very common concern that individuals have involving IRS offshore tax, is whether their tax mistakes and noncompliance amounts to tax fraud or even worse, "tax evasion" — which is considered a crime. These fears are compounded when international tax and offshore compliance is involved, due to the extensive fines and penalties that the IRS can issue for noncompliance.
With that said, it is crucial to keep in mind that not every occurrence of tax noncompliance is criminal.
Everybody makes mistakes, and simple mistakes (or even more than simple mistakes) do not necessarily amount to tax fraud or evasion– or even equate to a tax crime.
Let's take a look at three (3) common examples

:
Here are 3 common examples of offshore tax non-compliance:
Undisclosed Retirement Accounts
David is originally from the United Kingdom, and he has several retirement accounts in the United Kingdom.
He went to visit a CPA in the United States (since David resides in the United States ) – and while that CPA asked David about foreign bank accounts, he never asked about any other type of foreign account.
When David told his CPA that he did not have any bank accounts,  David was being truthful – because David does not have any bank accounts.
In reality, offshore compliance involves more than just bank accounts come and therefore the pension accounts should have been reported (his annual aggregate total of accounts exceeds $500,000).
Did David commit a crime by not reporting the foreign retirement accounts?
No.
Undisclosed Income
Michelle is originally from Hong Kong. 
She has bank accounts in Hong Kong, as well as investments that earn dividends. Michelle uses a CPA who is not too familiar with international reporting — and never asked Michelle about foreign money.
Since Michelle did not have any U.S. dividends or interest income, the tax return prepared by the CPA for Michelle's signature did not contain a schedule B.
It was not until years later that Michelle received a FATCA Letter, that she was made aware that she should've been reporting these accounts and assets in United States.
Did Michelle commit a crime by not reporting the foreign Income?
No.
Undisclosed Foreign Business
Peter is originally from Singapore.
When Peter was younger, his parents gave him a portion of the family business. Peter resides in the United States, and has nothing to do with the Foreign business.
He is not involved in the family business at all. He does not receive any income or investment money from the business, and Peter altogether forgot he had anything to do with the business until recently when speaking with some buddies at the bar, when someone mentioned something about "5471 reporting."
Did Peter commit a crime by not reporting the foreign Income?
No.
How to Fix These Offshore Compliance Mistakes 
The Internal Revenue Service has developed various amnesty programs designed to assist taxpayers with getting into compliance.  Whether or not you qualify these programs, depends on the specific facts and circumstances of your situation.
Golding & Golding – Board Certified in Tax Law
Golding & Golding represents clients worldwide in over 70-countries exclusively in Streamlined, Offshore and IRS Voluntary Disclosure matters. We have successfully completed more than 1000 streamlined and voluntary disclosure submissions.
Our Team Lead is a Board Certified Tax Law Specialist (Less than 1% of Attorneys nationwide) and Enrolled Agent, with a Master's of Tax Law (LL.M.)
Mr. Golding leads his team in each and every case we accept for submission.
We are the "go-to" firm for other Attorneys, CPAs, Enrolled Agents, Accountants and Financial Professionals worldwide.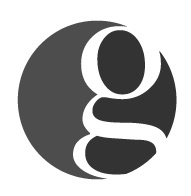 Golding & Golding: Our international tax lawyers practice exclusively in the area of
IRS Offshore & Voluntary Disclosure
. We represent clients in 70+ different countries. Managing Partner Sean M. Golding is a
Board-Certified Tax Law Specialist Attorney
(a designation earned by < 1% of attorneys nationwide.
). He leads a full-service offshore disclosure & tax law firm. Sean and his team have represented thousands of clients nationwide & worldwide in all aspects of IRS offshore & voluntary disclosure and compliance during his 20-year career as an Attorney.
Sean holds a Master's in Tax Law from one of the top Tax LL.M. programs in the country at
the University of Denver
. He has also earned the prestigious
IRS Enrolled Agent credential
. Mr. Golding's articles have been referenced in such publications as the
Washington Post, Forbes, Nolo, and various Law Journals nationwide
.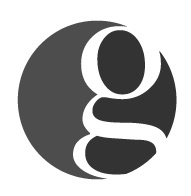 Latest posts by Golding and Golding, Board-Certified Tax Law Specialist (see all)