We Can Help You.
IRS Voluntary Disclosure is the process of getting into compliance with the U.S. Government for individuals and businesses that have not properly reported or disclosed their foreign accounts and/or foreign income to the United States.
IRS Offshore Voluntary Disclosure is an approved method by the U.S. government for getting into compliance. Depending on the facts and circumstances of your particular case, there are two main options for getting into compliance.
Sean M. Golding, JD, LL.M., EA – Certified Tax Law Specialist
Our Managing Partner, Sean M. Golding, JD, LLM, EA is the only Attorney nationwide who has earned the Certified Tax Law Specialist credential and specializes in IRS Offshore Voluntary Disclosure Matters.
In addition to earning the Certified Tax Law Certification, Sean also holds an LL.M. (Master's in Tax Law) from the University of Denver and is also an Enrolled Agent (the highest credential awarded by the IRS.) 
He is frequently called upon to lecture and write on issues involving IRS Offshore Voluntary Disclosure.
Less than 1% of Tax Attorneys Nationwide
Out of more than 200,000 practicing attorneys in California, less than 400 attorneys have achieved this Certified Tax Law Specialist designation.
The exam is widely regarded as one of (if not) the hardest tax exam given in the United States for practicing Attorneys. It is a designation earned by less than 1% of attorneys.
*Click Here to Learn about how Attorneys falsely market their services as "specialists."
1. OVDP is an IRS Program For People Who are Willful
OVDP is a program that was created and authorized by the U.S. government. As such, by entering into OVDP, you will be getting into compliance with U.S. tax law. 
OVDP is a program that was designed for individuals who are willful. Even though the IRS does not provide a concrete definition of the term willful, it generally means individuals and/or businesses that knew they had a reporting requirement but did not report their foreign accounts or offshore/foreign income to the United States. (There may be a few instances where a non-willful person would still want to enter OVDP instead of the Streamlined Program.)
2. But What if You Were Non-Willful – Streamlined Program
In recent years, the United States has expanded a small part of traditional OVDP called Streamlined Filing Compliance Procedures (Streamlined Program). The IRS created this temporary program in order to make it easier for individuals who were not willful to get into compliance.
If you qualify for the Streamlined Program, the penalty has been reduced all the way down to 5%. And, if you reside in a foreign country and meet the foreign resident requirement, your entire penalty may be waived. That means you pay ZERO penalty.
Therefore, there is a possibility that not only will you have no tax liability but you also may have no penalty due to the IRS. Zero taxes and zero penalty – it doesn't get any better than that.
Use an Experienced Offshore Voluntary Disclosure Attorney
At Golding & Golding, we represent hundreds of taxpayers each year and we limit our entire practice to IRS offshore voluntary disclosure (OVDP, FBAR, FATCA & Streamlined).
Email us to schedule a Reduced Fee Telephone Consultation to speak with an attorney.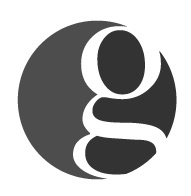 Golding & Golding: Our International Tax Lawyers practice exclusively in the area of
IRS Offshore & Voluntary Disclosure
. We represent clients in 70 different countries. Managing Partner, Sean M. Golding, JD, LL.M., EA and his team have represented thousands of clients in all aspects of IRS offshore disclosure and compliance during his 20-year career as an Attorney. Mr. Golding's articles have been referenced in such publications as the
Washington Post, Forbes, Nolo and various Law Journals nationwide
.
Sean holds a Master's in Tax Law from one of the top Tax LL.M. programs in the country at
the University of Denver
, and has also earned the
prestigious Enrolled Agent credential
. Mr. Golding is also a
Board Certified Tax Law Specialist Attorney
(A designation earned by Less than 1% of Attorneys nationwide.
)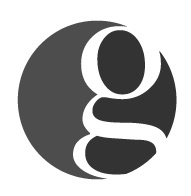 Latest posts by International Tax Lawyers - Golding & Golding, A PLC (see all)