IRS Voluntary Disclosure – Answers to 15 Commonly Asked Questions by Golding & Golding
When it comes to US tax law, Voluntary Disclosure (OVDP, Streamlined, Reasonable Cause) is the process of getting back into compliance (or into compliance for the first time) regarding undisclosed foreign accounts and unreported foreign money.
There are a number of different ways in which you may come to the realization that you are out of compliance. If you have offshore/overseas/foreign accounts then you may have received a FATCA (Foreign Account Tax Compliance Act) Letter from your Foreign financial institution telling you they need you to "certify" your status by completing either a W-9 or W-8 BEN.
Alternatively, you may have been informed by the news, your immigration lawyer, an Accountant, CPA, family member or friend.
Foreign Account Penalties
If you have conducted any research online, then you may also be aware that there are very stiff penalties associated with failing to report foreign accounts. Why? Because with the implementation of FATCA (which has been accepted by over 100 countries and tens of thousands of foreign financial institutions), along with the fact that offshore/foreign tax evasion is a consistent player on the IRS dirty dozen Tax Scam List, the U.S. government as a whole is cracking down on international tax fraud.
Golding & Golding – Voluntary Disclosure is what we do
Unlike many of these other tax firms that have little to no experience in voluntary disclosure, it is all we do. We have handled hundreds of voluntary disclosure matters of varying degrees of difficulty and complexity. With that said, whether you have $40 million in a foreign holding company or $50,000.00 dollars in a foreign retirement fund, many of your questions are the same.
We have prepared a short list of 15 questions from the hundreds of questions we receive weekly regarding voluntary disclosure – to let you know you are not alone in your quest to discover what the best strategy will be for you to get into compliance.
Answers to the Top 15 Voluntary Disclosure Questions 
Be CAREFUL of any Firm that says they are EXPERTS!
Attorneys are not experts. Even the most experienced attorneys are not experts in any particular area of law. In fact, most State Bars preclude a law firm from identifying themselves as an expert. Why? Because being an expert alludes to a tacit guarantee that the attorney will get you the result you want. Attorneys are not allowed to guarantee results because it is an unethical violation of the state bar (and results can never be guaranteed).
At Golding & Golding we have worked on many high profile matters with some of the nation's (and world's) top Attorneys. Many of these attorneys have 35+ years experience, and not a single one of them ever holds himself or herself out as an expert. The only firms you will find that are holding themselves out as experts are the firms that also advertise through Google Adwords, make promises they cannot keep, try to sell you on various self-help guides, and generally try to get you to part with your money as quickly as possible.
Click Here to read an Article on this Issue as Published by the American Bar Association.
Am I Going to Jail?
More likely than not, you are not going to jail. In the typical situation, the US taxpayer simply was unaware of the requirement to report foreign accounts, income or business ownership on an FBAR or other form (8939, 3520, 5471, 8621) and disclose their income on their tax return. While the chances are slim that you will ever see the inside of a jail cell (at least for foreign disclosure purposes) the penalties for failing to report the foreign accounts are very real, and very extreme. Even in a situation in which you were non-willful (aka unintentional) the penalties can reach as high as $10,000 per account, per year. Moreover, based on the total value of your foreign accounts, coupled by the total amount of unreported income, the time-period to audit your tax return may extend to six (6) years — even when you were non-willful.
Who is Subject to Foreign Reporting
Generally, the following classes of individuals have to report foreign accounts and disclose foreign income:
U.S. Citizens – No matter where they live

Legal Permanent Residents (Green Card Holders) – No matter where they live

Individuals who meet the Substantial Presence Test

Dual-Citizens

Expats
What if I Do Not Report Foreign Accounts/Income?
Overall, the chances of being audited by the IRS are relatively low — unless you are a high-income earner. With that said, the chances of being audited significantly increase when you have foreign accounts overseas, especially in a country that has entered into an agreement (or agreement substance) with the United States. That is because not only may you be audited for your US income, deductions and/or expenses, but you may also now be audited regarding all of your foreign account, asset and income information.
What if I am Audited by the IRS?
Technically, in the realm of voluntary disclosure the key phrase is "under examination." If you are under examination for any reason (domestic or foreign) regarding your tax return (even if it has nothing to do with offshore/foreign/overseas accounts or income) you typically lose the right or opportunity to enter voluntary disclosure. Why? Because once you are under examination you are required to disclose the information; if you try to enter voluntary disclosure while you are already under audit…that is not really voluntary.
Can the IRS Levy Foreign Accounts?
This is a complex question, but generally even though the IRS' authority may not extend overseas, with the implementation of FATCA and general coming together of foreign nations, it is much easier for the IRS to levy foreign accounts (read: foreign countries are cooperating more than they did in years past). Moreover, if you are banking at a foreign branch of a US banking institution, it is much easier for the US government to levy foreign accounts.
Can the IRS Levy U.S. Accounts for Foreign Taxes/Penalties?
This is a very smart question that we receive often. The answer is, Yes. If you have a tax debt or penalties as a result of unreported foreign accounts or undisclosed foreign income, then the IRS is not limited to those funds in order to collect on the debt. Rather, your entire asset portfolio (U.S. and Foreign homes, accounts, etc.) will come into play, and the IRS will take whatever actions necessary (Lien, Levy, Seizure) to collect on the debt.
Can the IRS Revoke or Deny a Passport?
Yes. While it is not a simple (or dramatic) as an IRS agent knocking on your door, asking for your passport and then burning it in front of you, the IRS can revoke or deny your passport. Without boring you, there was a new law that is integrated as part of a much bigger law which provides if you owe more than $50,000 to the IRS (the details are murky as to what portion of the money must be tax debt vs. past-due interest or penalties) then the IRS is authorized to revoke or deny your passport.
My Foreign Country does Not Tax Passive Income
This is immaterial. We understand that if you live in a country such as Singapore or Hong Kong, you are not taxed on interest income earned by your foreign accounts. Nevertheless, if you are required to file a US tax return, then you are required report your worldwide income. If you have accounts or other investments in foreign countries that do not tax these types of earnings, you still have to report the income on your US tax return. And, the failure to do so may lead to extensive taxes and penalties.
What does Worldwide Income Mean?
By worldwide income, it means that the United States taxes you on all the income you earn everywhere around the world. Unlike other countries in which you are only taxed on income earned while you were a resident and/or citizen residing in that country, the U.S. is different. Rather, the IRS taxes you on your worldwide income, so that if you live in the United States and earn income in five different countries, then all of that income must be reported under US tax return. Conversely, if you are a US citizen or green card holder (or otherwise subject to US tax) and live overseas earning all of your income offshore in a foreign country — you also have to report that income to the United States. Depending on certain foreign residency requirements and/or taxes you already paid overseas, you may qualify for either a foreign tax credit or the foreign earned income exclusion.
What About Foreign Retirement Accounts?
Foreign retirement accounts are a bit tricky. But, the general rule is that for each year that the foreign retirement account  receives contributions from an employer and/or earnings due to interest, sales of stock or dividends being distributed (even if reinvested or not distributed) you have to pay tax. In other words, while your foreign retirement account may be similar to a 401(k), chances are it does not receive U.S. deferred tax treatment as a 401(k) would. Thus, it is immediately taxable. We understand that you have never touched the money, and that this law is completely unfair, but that is the law. In the future, once that money is distributed you, you will receive a tax credit for the taxes you already paid, but for most of you who plan on going back to your original country to retire – wherein you will not owe any tax on the increase in investment – it is simply an overpayment of tax which you will not be able to recover.
Is My Attorney Experienced in Voluntary Disclosure?
It is important to find an attorney you trust. It is important to evaluate their website and determine whether voluntary disclosure is the only area of tax they practice — or is it just one of many services they offer. Did you learn about the firm through online research (reading articles or blog posts they publish) or did you learn about them through advertising techniques such as "Google Adwords." Is their content updated?  Are there positive testimonials or reviews (or negative) posted about them online? Did you get to speak with the attorney that will be handling your case? Did you feel confident after speaking with the attorney that he or she can handle the matter for you?
Generally, it is important to use an attorney to ensure that you have an attorney-client privilege with your representative (you do not get that level of confidentiality with a CPA or Accountant). Moreover, when a firm limits its representation to a specific type of matter, a free initial telephone consultation is usually no big deal since the firm is highly experienced in this area of law and can normally provide you at least some guidance and/or answer some of your general questions without having to "hit the books."
What if My Attorney is Ineffective – Can I change firms?
Yes. At Golding & Golding, we have been retained by numerous clients worldwide who had initially been sold on either a big firm or law firm that advertised/marketed heavily about their experience…only for the client to learn that the firm was not experienced at all. If you have lost confidence in your firm, or have come to the conclusion that he or she is simply ineffective, then you have the absolute right to fire your attorney (get a refund of unearned fees or abusive billing practices) and hire a new firm.
You will find that attorneys who focus in this area will generally charge a flat-fee and not an hourly-fee
What if I Give up My Green-Card or Move out of the U.S.?
Wouldn't it be nice if it was that easy? It's not. The fact of the matter is that your prior tax returns can be audited from anywhere from 3 to 6 years (and even longer if the IRS determines you acted fraudulently – although this is rare). Just because you relocate outside of the country and/or are no longer subject to US tax does not mean the IRS is precluded from coming after you for your prior misdeeds or wrongdoings.
In fact, around six months ago an article was published which had conducted surveys and found that if you reside overseas your chances of being audited actually increase, because the IRS knows you have less motivation to fight.
What if I do Not Voluntarily Comply?
If you do not get into voluntary compliance, usually one of two things will happen. Either you will get away with it and never hear from the IRS, or you will be audited. If you are audited, then you are required to report/disclose your unreported accounts and/or income to the agent. This will generally lead to extensive fines and penalties. Moreover, you lose the right to enter voluntary disclosure and fighting the penalties may be even more costly that would've been to voluntarily disclose.
We hope these responses to the common 15 questions we receive has helped you. If you want to learn more about the basics of offshore reporting and voluntary disclosure, we have also prepared a "Welcome Page" wherein we briefly describe reporting requirements and what is necessary to get into compliance. You can reach that page by Clicking Here.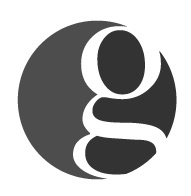 Golding & Golding: Our International Tax Lawyers practice exclusively in the area of
IRS Offshore & Voluntary Disclosure
. We represent clients in 70 different countries. Managing Partner, Sean M. Golding, JD, LL.M., EA and his team have represented thousands of clients in all aspects of IRS offshore disclosure and compliance during his 20-year career as an Attorney. Mr. Golding's articles have been referenced in such publications as the
Washington Post, Forbes, Nolo and various Law Journals nationwide
.
Sean holds a Master's in Tax Law from one of the top Tax LL.M. programs in the country at
the University of Denver
, and has also earned the
prestigious Enrolled Agent credential
. Mr. Golding is also a
Board Certified Tax Law Specialist Attorney
(A designation earned by Less than 1% of Attorneys nationwide.
)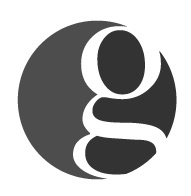 Latest posts by International Tax Lawyers - Golding & Golding, A PLC (see all)