Unfiled Taxes Penalty (2019) – IRS Penalties for Not Filing Tax Returns
The penalties for unfiled taxes can be brutal.
Not only can the IRS penalize taxpayers for failing-to-file taxes, and failing-to-pay taxes – but the IRS can also penalize taxpayers  for failing to report/disclose a laundry list of different foreign assets, income, investments, and accounts
Unfiled Taxes Penalty
One common question we receive is: "What are the typical IRS penalties for not filing taxes?"
There are two main penalties a person can get hit with
Failure-to-File Penalties
As provided by the IRS:
A failure-to-file penalty may apply if you did not file by the tax filing deadline.

The failure-to-file penalty is generally more than the failure-to-pay penalty. You should file your tax return on time each year, even if you're not able to pay all the taxes you owe by the due date.

You can reduce additional interest and penalties by paying as much as you can with your tax return.

The penalty for filing late is normally 5 percent of the unpaid taxes for each month or part of a month that a tax return is late.

That penalty starts accruing the day after the tax filing due date and will not exceed 25 percent of your unpaid taxes.
Failure-to-Pay Penalties
As provided by the IRS:
A failure-to-pay penalty may apply if you did not pay all of the taxes you owe by the tax filing deadline.

You should  explore other payment options such as getting a loan or making an installment agreement to make payments.

If you do not pay your taxes by the tax deadline, you normally will face a failure-to-pay penalty of ½ of 1 percent of your unpaid taxes.

That penalty applies for each month or part of a month after the due date and starts accruing the day after the tax-filing due date.

If both the 5 percent failure-to-file penalty and the ½ percent failure-to-pay penalties apply in any month, the maximum penalty that you'll pay for both is 5 percent.

If you file your return more than 60 days after the due date or extended due date, the minimum penalty is the smaller of $135 or 100 percent of the unpaid tax.

You will not have to pay a late-filing or late-payment penalty if you can show reasonable cause for not filing or paying on time.
Civil Tax Fraud
If any part of any underpayment of tax required to be shown on a return is due to fraud, there shall be added to the tax an amount equal to 75 percent of the portion of the underpayment which is attributable to fraud.
"Easiest" Ways to Avoid Penalties
There are ways to avoid these penalties, including:
Filing an extension for your taxes to get more time to file.

Pay your taxes timely, even if you file late.

Show the IRS Reasonable Cause for failing to file.
Golding & Golding, A PLC
We have successfully represented clients in more than 1,000 streamlined and voluntary disclosure submissions nationwide and in over 70-different countries.
We are the "go-to" firm for other Attorneys, CPAs, Enrolled Agents, Accountants, and Financial Professionals across the globe.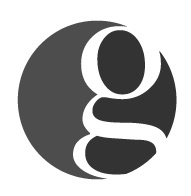 Golding & Golding: Our international tax lawyers practice exclusively in the area of
IRS Offshore & Voluntary Disclosure
. We represent clients in 70+ different countries. Managing Partner Sean M. Golding is a
Board-Certified Tax Law Specialist Attorney
(a designation earned by < 1% of attorneys nationwide.
). He leads a full-service offshore disclosure & tax law firm. Sean and his team have represented thousands of clients nationwide & worldwide in all aspects of IRS offshore & voluntary disclosure and compliance during his 20-year career as an Attorney.
Sean holds a Master's in Tax Law from one of the top Tax LL.M. programs in the country at
the University of Denver
. He has also earned the prestigious
IRS Enrolled Agent credential
. Mr. Golding's articles have been referenced in such publications as the
Washington Post, Forbes, Nolo, and various Law Journals nationwide
.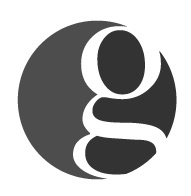 Latest posts by IRS Offshore Voluntary Disclosure Specialist (see all)