How Can a Tax Attorney for OVDP Help You?
Tax Attorneys for OVDP are International Tax Lawyers who practice in a specialized area of International Tax Law. OVDP Attorneys focus their practice specifically on IRS Offshore Amnesty Tax Program, FBAR Filings, FBAR Reporting, and the disclosure of offshore business interests and ownership.
OVDP is a type of U.S. Government Amnesty Program designed to assist individuals, businesses, or estates that have unreported or undisclosed offshore assets, foreign income or other investments abroad with getting into IRS compliance.
Who Does Golding & Golding Represent?
While each fact pattern and set of circumstances are different and unique, there are many types of individuals who fall into different categories of individuals who we represent for OVDP. Our clients typically have issues involving:
Some general examples include:
Individuals who knowingly did not report their foreign accounts;

Individuals who did not tell their CPA about their foreign accounts;

Individuals or businesses that stash income overseas;

Individuals who did not file a requisite FBAR or 8938; or

Individuals or Foreign Businesses that are otherwise out of compliance
Golding & Golding – Experienced OVDP Attorneys
There is a lot of mis-information and fear mongering online regarding offshore disclosure. There are also several "newbie attorneys" who do not have any real experience with offshore disclosure, and simply regurgitate information they find on the IRS website, claim it as their own — and try to sell clients with artificially reduced fees when they have no real experience.
We know this because many OVDP clients come to us after having a horrible experience with one of these other Attorneys.
OVDP Attorney
An OVDP Attorney is your best solution for IRS representation in either OVDP, or any of the Offshore Voluntary Disclosure Programs. OVDP Attorneys are the only Tax Professionals who can protect your confidentiality with the Attorney-Client Privilege, especially if you are criminally investigated and get you into Offshore Tax Compliance.
CPAs and Enrolled Agents cannot provide you the Attorney-Client Privilege, unless they are also an attorney. As experienced international tax Attorneys who focus exclusively on IRS Offshore Voluntary Disclosure, we have extensive experience in representing clients worldwide with the OVDP program.
What Does Offshore Voluntary Disclosure Mean?
The following is a summary of the elements (aka requirements) for individuals, estates, and businesses that would like to apply for Offshore Voluntary Disclosure.
Offshore
Offshore does not mean you should be conjuring up visions of resting easy in the Bahamas, or stashing millions in the Caymans. Essentially, from an international IRS tax perspective it simply means you have money overseas. Whether the money is in a foreign account, overseas, or abroad — it is being held "offshore."
Therefore, in order to qualify for OVDP you must have unreported assets, income or investments abroad. If you do have offshore assets, income or investments, then you can report them with OVDP — and you can include domestic undisclosed money as well.
But, it is important to keep in mind that you do not get the same protection for your domestic undisclosed money that you receive for your offshore undisclosed money. Moreover, if you do not have any undisclosed offshore money, and all of your unreported money is domestic (located in the United States), you can submit to the IRS Domestic Voluntary Disclosure Program, but not OVDP.
Unfortunately, the IRS Domestic Voluntary Disclosure Program does not provide the same protections and reduced penalty structure as the Offshore Voluntary Disclosure Program.
Voluntary
Voluntary means you are entering the program on your own volition. 
Usually, it means that you are not under audit or under examination with the IRS. That is because if you are already under IRS audit or examination and then submit to the program, you are not technically doing so voluntarily. Rather, you are entering the program in response to being audited or examined.
The reason the IRS does not allow you to enter OVDP once you are under audit is because you have a proactive responsibility during an audit or examination to bring these issues to the forefront and explain them to the auditor — even if the auditor did not ask about offshore accounts. This is also true, even if the audit has literally nothing to do with offshore money.
When you are under audit or examination you can be subject to excessively high fines and penalties which are somewhat mitigated through traditional OVDP. The IRS will not let you out of those penalties that easily…
Disclosure
By disclosure, the IRS is referring to full disclosure. In other words, you can't get a little bit pregnant. If you want to voluntarily disclose offshore money, then you have to do a full disclosure and report all of the information you have regarding all of your offshore money abroad.
It does not matter if the money was held in an account within a branch or institution that went out of business. It also does not matter that your money is being held in an anonymous account that you firmly and wholeheartedly believe can never be discovered.
Rather, from the IRS' perspective, when it is time to disclose you must perform a full disclosure and report all of the information — no matter how low the chances that the IRS could ever discover the information, account information, investments or income otherwise.
Program
OVDP is an approved IRS program. There are specific time requirements and reporting disclosures that must be done according to OVDP milestones. If you fail to meet these milestones timely, the IRS can remove you from the program, which now means the IRS has at least a skeleton of your offshore finances, and can now enforce incredibly high fines and penalties against you.
Worse yet, you no longer have the protection of OVDP.
How Does Offshore Voluntary Disclosure Work?
Offshore Voluntary Disclosure Program Phase 1
The person submits a preclearance letter. It typically takes the IRS 30 to 35 days to respond to the letter, wherein you will learn whether you get accepted or rejected into OVDP. Despite what some inexperienced attorneys will tell you online, not everyone gets accepted. And if an attorney has told you that everyone always gets accepted, than they have not been practicing this area of law long enough.
Offshore Voluntary Disclosure Program

Phase 2
The applicant has 45 days to submit the initial disclosure to the IRS. It is a relatively detailed breakdown of the different accounts, transfers, opening and closing of the accounts, and related information. It is not as detailed as preparing and submitting IRS forms and schedules such as general FATCA Reporting, FBAR, 3520, 5471, 8621, 8865, 8938 — but it is still relatively comprehensive, and more detailed than it had been in years past, especially pre-FATCA.
Offshore Voluntary Disclosure Program

Phase 3
Presuming that the applicant is accepted, the applicant then has 90 days to submit the full disclosure, including all necessary FBARs, schedules, penalty competitions legal arguments for mitigation of penalties, etc. Depending on the specific facts and circumstances of your case (numerous PFICs, Foreign Mutual Funds, ETFs, etc.), it may take longer for you to compile the information or prepare the necessary documents.
Why the 

Offshore Voluntary Disclosure Program

?
While it might seem nuts to acquiesce to the IRS before they have found you, audited or examined you, and issues you penalties. You may instead also consider submitting an IRS Quiet Disclosure in hopes that you can fly below the radar without getting caught.
These are two horrible ideas, here's why:
First, a quiet disclosure may lead you in jail or prison. For a comprehensive case study on how IRS required disclosure of offshore money can go wrong, please refer to our prior blog page.
Second, if the IRS audits or examines you before you enter the program, you may be subject to incredibly high fines and penalties, which are detailed below:
Offshore Voluntary Disclosure Program 

Penalties
The reason why is so important is because the IRS has taken to issuing gargantuan penalties against individuals whose issues seem relatively minor (Read: is the world going to explode because Marty didn't report his foreign account?)
When it comes to penalties, the IRS has extreme leeway. On the one hand, if a person can show reasonable cause then often times penalties will be waived. On the other hand, the IRS has the right to issue penalties which can reach 100% value of the foreign account in a multiyear audit scenario (noting, that up until recently the IRS issued 300% penalties for unreported FBARs, when a person was found to be willful and penalized at 50% within the 6-year SOL).
Get Into Compliance with IRS Offshore Disclosure
IRS Offshore Voluntary Disclosure is an effective method for getting into IRS Tax Compliance.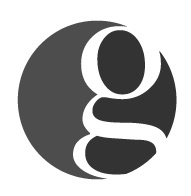 Golding & Golding: Our International Tax Lawyers practice exclusively in the area of
IRS Offshore & Voluntary Disclosure
. We represent clients in 70 different countries. Managing Partner, Sean M. Golding, JD, LL.M., EA and his team have represented thousands of clients in all aspects of IRS offshore disclosure and compliance during his 20-year career as an Attorney. Mr. Golding's articles have been referenced in such publications as the
Washington Post, Forbes, Nolo and various Law Journals nationwide
.
Sean holds a Master's in Tax Law from one of the top Tax LL.M. programs in the country at
the University of Denver
, and has also earned the
prestigious Enrolled Agent credential
. Mr. Golding is also a
Board Certified Tax Law Specialist Attorney
(A designation earned by Less than 1% of Attorneys nationwide.
)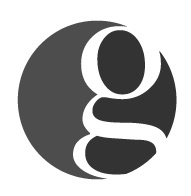 Latest posts by International Tax Lawyers - Golding & Golding, A PLC (see all)