Tax Attorney Credentials & Experience in Offshore Disclosure
Tax Attorney Credentials & Experience in Offshore Disclosure
Oftentimes, clients will ask us what to look for when researching an IRS offshore disclosure lawyer.
Tax Attorney Credentials 
IRS offshore disclosure involves making a voluntary compliance submission for FBAR, FATCA, PFIC etc. The submission is made under penalty of perjury — and the stakes are high.
It is important that your attorney is dually-licensed, has extensive offshore disclosure experience, and has earned advanced tax credentials.
Let's explore:
Types of Offshore Voluntary Disclosure
There are various of IRS Offshore Voluntary Disclosure. The main options include:
As an Attorney gets further into his or her career, they will earn various advanced credential and certifications. This is especially true in the area of international and offshore tax law, which continues to change and evolve.
With tax law being so vast, and with so many moving parts working simultaneously — it is important that the tax practitioner stays abreast of updates and changes in the law.
With several advanced tax certifications, the governing agency requires continuing education, such as:
Enrolled Agent
Enrolled Agent (72 units each compliance period)
Board-Certified Tax Law Specialist
Board-Certified Tax Law specialist (45 units each compliance period)
Master's of Tax Law (LL.M.)
Several highly-competitive, upper-level graduate tax courses
IRS Offshore Disclosure Tax Credentials & Experience
Unlike other areas of tax law, with IRS offshore disclosure — a person is making both a Tax and Legal submission to the IRS. The goals is to cost-effectively represent the client and bring them into compliance, while minimizing and avoiding any collateral damage.
You will find experienced attorneys in this area of law are "dually-licensed" as an Attorney/Enrolled Agent or Attorney/CPA, and have the following background:
Board-Certified Specialist in Tax Law
Several states offer the specialist credential, such as California, Texas, Arizona, and Florida.
The specialist exam for Tax specifically, is known for being extremely difficult.
There are more than 200,000 attorneys in California, and tens of thousands of them practice in some area of tax.
Whether they are full time tax attorneys or they practice tax law as part of a bigger practice such as estate planning, real estate, divorce, corporate and business law, or acting as outside counsel — tax law is everywhere.
In California alone, there are less than 350 Board-Certified Tax Specialists.
Why?
Because the test is brutal.
It covers many different areas of tax, oftentimes areas which are not even included in the practitioner's daily area of practice. Tax Specialist Exam study materials are scarce at best, and basically the practitioner has to rely upon is his or her experience to complete the full day exam. 
And, in order for a person to be Board-Certified — the applicant must also meet rigorous ethical and experience requirements as well.
*Less than 1% of Tax Attorneys Nationwide earn the "Board-Certified Specialist" credential
**Less Than 350 Board-Certified Tax Law Specialists in California
Master's in Tax Law (LL.M.)
A Master's in Tax Law is the highest legal degree earned by practicing Attorneys. It is a Master's degree in Tax Law, and requires upwards of 15 upper-level, graduate tax classes.
Dually-Licensed as an EA or CPA
CPAs may practice in Accounting, Auditing or Tax, and Enrolled Agents practice exclusively in tax. 
Many people (including tax attorneys) attempt the Enrolled Agent exam, only to fail.
As provided by the IRS:
Enrolled agent status is the highest credential the IRS awards. Individuals who obtain this elite status must adhere to ethical standards and complete 72 hours of continuing education courses every three years.




Enrolled agents, like attorneys and certified public accountants (CPAs), have unlimited practice rights. This means they are unrestricted as to which taxpayers they can represent, what types of tax matters they can handle, and which IRS offices they can represent clients before. 
20 Years Attorney Experience
It takes time to accumulate the experience necessary to effectively represent clients in IRS offshore and voluntary disclosure. There is no substitute for attorney experience.
Generally, until an attorney has taken the reigns on more than 500 offshore disclosures, they are not considered specialized in this area of law.
Trial and Litigation Experience
In order to effectively navigate an offshore disclosure to both represent the client's best interests, while circumventing future landmines, it is important to know what to look-out for.
The only way to achieve this knowledge is with experience in high-stakes audits, litigation, and trial work.
Sitting on the sidelines does not provide this experience. Nor does working as an accountant or non-attorney support role for an accounting firm or IRS.
This is where clients get into the most trouble. And, sooner or later these cases end up on our doorstep.
Example of an Offshore Disclosure case we took over (Case 1)
Example of an Offshore Disclosure case we took over (Case 2)
Golding & Golding (Board-Certified Tax Law Specialist)
Golding & Golding represents clients worldwide in over 70-countries exclusively in Streamlined, Offshore and IRS Voluntary Disclosure matters. We have successfully completed more than 1,000 streamlined and voluntary disclosure submissions.
We are the "go-to" firm for other Attorneys, CPAs, Enrolled Agents, Accountants and Financial Professionals worldwide.
Recent Golding & Golding Case Highlights
We represented a client in an 8-figure disclosure that spanned 7 countries.

We represented a high-net-worth client to facilitate a complex expatriation with offshore disclosure.

We represented an overseas family with bringing multiple businesses & personal investments into U.S. tax and offshore compliance.

We took over a case from a small firm that unsuccessfully submitted multiple clients to IRS Offshore Disclosure.

We successfully completed several recent disclosures for clients with assets ranging from $50,000 – $7,000,000+.
Interested in Learning More about Golding & Golding?
No matter where in the world you reside, our international tax team can get you IRS offshore compliant. Contact our firm today for assistance with getting compliant.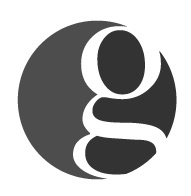 Golding & Golding: Our international tax lawyers practice exclusively in the area of
IRS Offshore & Voluntary Disclosure
. We represent clients in 70+ different countries. Managing Partner Sean M. Golding is a
Board-Certified Tax Law Specialist Attorney
(a designation earned by < 1% of attorneys nationwide.
). He leads a full-service offshore disclosure & tax law firm. Sean and his team have represented thousands of clients nationwide & worldwide in all aspects of IRS offshore & voluntary disclosure and compliance during his 20-year career as an Attorney.
Sean holds a Master's in Tax Law from one of the top Tax LL.M. programs in the country at
the University of Denver
. He has also earned the prestigious
IRS Enrolled Agent credential
. Mr. Golding's articles have been referenced in such publications as the
Washington Post, Forbes, Nolo, and various Law Journals nationwide
.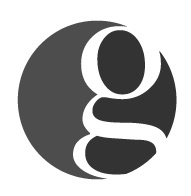 Latest posts by Golding and Golding, Board-Certified Tax Law Specialist (see all)