It is not uncommon for individuals and businesses who want to try to move or expand their operations offshore. Whether it is to grow the business, reorganize operations in order to reduce profits and contain costs, or relocate their business operations overseas — forming a new business overseas or launching a subsidiary/branch is a common strategy.
Unfortunately, it is not as easy as it sounds. While companies can still develop and cultivate overseas business and possibly avoid certain taxes on the overseas profits, it has become much harder to operate under the IRS radar.
In addition, with the recent enforcement of FATCA (Foreign Account Tax Compliance Act) it is become much harder to avoid detection of foreign accounts. If you and/or your business are considering launching and/or moving overseas there are certain issues you must keep in mind before moving forward.
The following is a brief summary of the preliminary considerations to assist you in making a determination of whether you should consider an overseas business.
Most Foreign Income is Taxable
In years past, individuals would try to do everything they could to keep their money offshore. One main method people used to avoid US income tax was by earning overseas income and then not including that income in their current tax return. How? Because the foreign companies would not actually issue dividends profits to the owners, but rather issues loans to the shareholders…which were later forgiven.
Here is an example of how to set up used to work: Joe was a shareholder in company X which is located in a foreign country. Company X earned $1 million of profit and Joe is a 25% owner of the company. Instead of company X distributing dividends or other profit-sharing to Joe, company X would accumulate its earnings and profits. Since it is a foreign company, the laws are different in the particular for country as to whether an undistributed earning or profit was taxable) generally in the United States, a corporation can only accumulate a certain amount of earning a profit before it is considered "excess" and subject to tax anyway). Moreover, if it is a disregarded entity, then earnings which would otherwise be suspended, are taxable — even if it is not distributed.
In the above-referenced example, instead of issuing any profits to Joe, the company would loan Joe $250,000. Therefore, to Joe the $250,000 is now a liability and not income. Further, the length of time to repay the loan would be very long – with a very minimal interest rate. In addition, the loan might only be an interest loan with interest payments due for the first five-to-ten years. Down the line, when it is time for Joe to repay the loan, the company then simply forgives the loan.
This scheme no longer is viable. The main reason why is the introduction of the controlled foreign corporation rules (CFC) and subpart F income, as described below:
Individuals Are Taxed on Worldwide Income
In the United States, U.S. taxpayers are taxed on their worldwide income. In other words, if a person is a U.S. taxpayer (which is a legal term and generally includes US Citizens, Legal Permanent Residents, and/or Foreign Nationals subject to US tax) then they are responsible for paying tax on income they earn around the world.
Example: If you are a U.S. taxpayer who resides in the United States works as a consultant and earned income in a variety of different countries, and when it's time for this individual to file their U.S. tax return they would have to include all of the foreign income under US tax return. It does not matter whether the income was earned overseas or that the individual already paid foreign tax on it (although it may help qualify for the foreign tax credit or foreign earned income exclusion)
Example: if you are a U.S. taxpayer who works in a foreign country and earned income in that foreign country only, you are still required to file a US tax return is still required to report the income. For example, if you are a Legal Permanent Resident who now resides in China and earned all of the money in China, when "tax-time" comes around you will be required to file a U.S. tax return declaring all of your foreign income. As in the prior example, you may be able to qualify for the foreign tax credit or foreign earned income exclusion.
The idea behind the U.S. tax rules are that if you are a U.S. taxpayer, you are required to pay tax on your worldwide earnings. This holds true, even if you live in a foreign country and you are a US taxpayer, you still enjoy the benefits of being a US person and therefore under the protection of the US (if for example your rights were violated). Most people do not believe this is fair and while we tend to agree with you, there are serious ramifications for failing to report your foreign income on an annual basis.
CFC (Controlled Foreign Corporations)
To avoid artificial tax avoidance strategies, the United States developed and implemented controlled foreign corporation rules and regulations. CFCs are not unique to the United States; in fact many countries have implemented CFC rules to avoid the artificial reduction of tax for income that would be otherwise be taxable. The United States wants to make sure that you are reporting all of your income under the worldwide taxation rules.
If you are earning income but simply trying to maintain the money in a foreign company and/or reclassify the earnings as a loan or violate Transfer Pricing/Thin Capitalization rules, the United States is going to come down hard on you. For example, if money that is earned in a foreign company by a US person who is an owner of a foreign company is distributed as a loan, it may violate the economic substance rules, which are described below.
Technically, a controlled foreign corporation is defined as: A Controlled Foreign Corporation is any corporation organized outside the U.S. (a foreign corporation) that is more than 50% owned by U.S. Shareholders. A U.S. Shareholder is any U.S. person (individual or entity) that owns 10% or more of the foreign corporation. Complex rules apply to attribute ownership of one person to another person.
As you can see, there are ways to get around the CFC rules which are perfectly legal. For example, if you and 10 other shareholders each own less than 10% of the foreign company then you would not be subject to the CFC rules. Of course, most individuals who want to start up foreign companies do not necessarily want to share their piece of pie with 10 other people and that is where the problem comes in.
When it comes to CFC rules, the income that is considered immediately taxable is called subpart F income. The following is a list of the various types of subpart F income:
Foreign Personal Holding Company Income (FPHCI): This includes dividends, interest, rents, royalties, and gains from alienation of property that produces or could produce such income. Exceptions apply for dividends and interest from related persons organized in the same country as the CFC, active rents and royalties, rents and royalties from related persons in the same country as the CFC, and certain other items.
Foreign Base Company Sales: This includes income from buying goods from a related party and selling them to anyone or buying goods from anyone and selling them to a related party, where such goods are both made and for use outside the CFC's country of incorporation. A branch rule may cause transfers between a manufacturing branch of a CFC in one country and a sales branch in another country to trigger Subpart F income.
Foreign Base Company Services Income: This includes income from performing services for or on behalf of a related person. A substantial assistance rule can cause services performed for unrelated parties to be treated as performed for or on behalf of a related party.
Foreign Base Company Oil-Related Income: This includes income from oil activities outside the CFC's country of incorporation.
Insurance income from insurance or annuity contracts: This includes income related to risks outside the CFC's country of incorporation.
Economic Substance Doctrine
The economic substance doctrine is a complicated set of laws rules. For the most part, the idea behind the economic substance doctrine is that a transaction must have a purpose beyond the scope of producing a person's tax rate. It is generally used to determine whether a tax shelter is valid or illegal.
When applying the concept of the economic substance doctrine to the above-referenced example, the government would come to the conclusion that the distribution of earnings as a loan to Joe is designed solely for Joe to avoid tax. In other words, the purpose behind the transaction is invalid beyond wanting to reduce Joe's tax liability. As such, the loan that was provided to Joe would be reclassified as the events and tax accordingly.
As you can see, there are many complex laws rules involved when a person wants trying to generate offshore and foreign income in order to avoid immediate tax liability. Even with these rules in place, proper planning can help to reduce possible eliminate certain types of taxes if that same income was earned domestically.
You may want to consider speaking with an experienced international tax attorney before taking any action.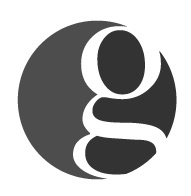 Golding & Golding: Our International Tax Lawyers practice exclusively in the area of
IRS Offshore & Voluntary Disclosure
. We represent clients in 70 different countries. Managing Partner, Sean M. Golding, JD, LL.M., EA and his team have represented thousands of clients in all aspects of IRS offshore disclosure and compliance during his 20-year career as an Attorney. Mr. Golding's articles have been referenced in such publications as the
Washington Post, Forbes, Nolo and various Law Journals nationwide
.
Sean holds a Master's in Tax Law from one of the top Tax LL.M. programs in the country at
the University of Denver
, and has also earned the
prestigious Enrolled Agent credential
. Mr. Golding is also a
Board Certified Tax Law Specialist Attorney
(A designation earned by Less than 1% of Attorneys nationwide.
)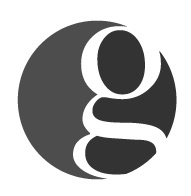 Latest posts by International Tax Lawyers - Golding & Golding, A PLC (see all)