Updated Voluntary Disclosure Practice – Tax Guide | IRS Updated Rules
The IRS ended the Offshore Voluntary Disclosure Program (OVDP) ended back in September 2018. At that time, the Internal Revenue Service was unclear as to whether an IRS New Voluntary Disclosure Program would be introduced.
Updated Voluntary Disclosure Practice
The updated procedures to the IRS Traditional Voluntary Disclosure Program are in place, sort of — they were technically introduced in 11/2018 and are still a work in progress, but something you can work with.
You can use the disclosure program to submit FBARs for your Foreign Bank Accounts, FATCA, PFIC, and more.
Updated Voluntary Disclosure Practice & Procedures Guide (8-Steps)
Calling the program "New" is a bit of a misnomer. Technically, the program is not new, but rather the IRS enhanced the prior IRM Traditional Voluntary Disclosure Program — which as been on the books for many years.
The updated memo expand references to Offshore, Foreign and International Tax matters.
During OVDP's run, the traditional disclosure program was primarily used for Domestic, or U.S. Income — but that is no longer the case.
Golding & Golding – We Specialize in IRS Offshore Voluntary Disclosure
At Golding & Golding, IRS Voluntary Disclosure submissions (OVDP, IRS Voluntary Disclosure, Streamlined Filing Compliance Procedures, Reasonable Cause and Delinquency Proceedings) is all we do.
Each case is led by a Board-Certified Tax Law Specialist.
We are providing you an analysis on how to determine if the program is right for you. We authored a separate article summarizing the technicalities, instructions and examples of the new disclosure program.
The purpose of this article is more of a step-by-step guide for you to evaluate:
Whether or not you may qualify for the program

If the program is right for you, and

The preliminary submission steps
Brief Summary about  the New Voluntary Disclosure Program?
What is the New Voluntary Disclosure Program?
The New Voluntary Disclosure Program takes over where OVDP left off (OVDP ended on 9.28.2018).  The New Program is essentially an enhancement of the Traditional Voluntary Disclosure Program, which was previously used primarily for U.S. or Domestic income.
Can I File the FBAR for Previous Years?
Yes. By submitting to Voluntary Disclosure, you can safely get into compliance for FBAR (aka FinCEN 114), along with other forms, including:
FATCA (Form 8938)
PFIC (Form 8621)
Foreign Partnerships (8865)
Foreign Corporations (5471)
Foreign Trusts (3520-A)
Foreign Gift or Inheritances 
What is IRS Streamlined Compliance
IRS Streamlined Compliance is a different program designed for more "Streamlined"compliance and submission procedures. Not everyone qualifies for the "streamlined programs."
Are these Amnesty Programs Safe?
Yes. As long as you have experienced counsel, you can reduce, minimize or even avoid penalties.
How Does the Program Work?
We have summarized the New Updated Voluntary Disclosure Procedures in a separate article.
What are the Benefits to the New Updated Voluntary Disclosure Program?
There are many benefits, but some of the most common benefits, include:
Peace-of-Mind
Avoid Criminal Investigations or Prosecution
No concern about Quiet Disclosure or Filing Forward
Move past the stress of being non-compliant
Potentially reduced penalties.
What are the Risks of the New Program?
The only risks we have seen is when you using incompetent counsel.  Examples of recent cases we had to takeover from less experienced Attorneys can be found by Clicking Here (Case 1) and Clicking Here (Case 2).
How Can I Learn More About the Program?
You can read the updated procedures or contact our firm to speak with a Board-Certified Tax Law Specialist.
Is Voluntary Disclosure a Criminal Admission?
No, absolutely not.
Offshore disclosure is in no way a criminal admission or submission. We have handled more than 1000 offshore disclosures, and have never had a client criminally investigated or prosecuted for criminal matters stemming from any of the program.
If a more junior attorney is trying to scare you about "possible criminal prosecution," and failing to explain the severe limitations of a Kovel Letter (Attorney and Accountant Privileged), the fact that the letter can be rejected — they are just "Fear Mongering" or "Scare Mongering" you.
Step 1: Are you Willful or Just Highly Risk Averse
Whether you are willful or non-willful is not the only determining factor as to whether you should submit to the new voluntary disclosure program. This is where many newer attorneys (or those dabbling in the area) get it wrong.
If you are willful, then you have to submit to this program — if you are going to voluntarily disclose.
In other words, if you're willful, then you are disqualified from submitting to either the streamlined offshore disclosure programs or making a reasonable cause submission — because for either one of those two alternatives, you must be non-willful.
If you are non-willful, there are still many benefits to entering the new voluntary disclosure program, and something you should discuss with your attorney.
Step 2: Was the Money From Legal Sources?
The money you are trying to voluntarily disclose in the program must be legally sourced.  Otherwise, the IRS would be serving as a cleaner in an IRS money laundering operation.
For example, take David — he has $1 million from illegal drug sale money that was unreported.
If he was able to disclose it through voluntary disclosure and pay 50% penalty — then $500,000 of the remaining illegal money is now cleaned and legal.
This is a very important consideration before submitting to the program.
Step 3: Have You Reviewed the New Preclearance Letter?
In previous versions of the voluntary disclosure programs, individuals (usually through their attorney) prepared their own pre-clearance letter.
In March, 2019, Form 14457 was recently updated.
Previously Form 14457 was as not used for "Preclearance" in voluntary disclosure matters — but now it is it is required for preclearance in the new IRS voluntary disclosure.
The form is not too intensive, BUT it is important to understand the form, and what it asks for before making a submission
Step 4: Do You Have Your Account, Asset & Income Information?
In order to prepare the preclearance letter some introductory material is required by the IRS.
The IRS does not require too much information from the outset. And, while you do not have to submit the entire package at the time you submit the preclearance letter — the IRS requires basic foreign account and asset information — so it is important that you detail your assets and accounts the best you can, before submitting.
Step 5: Avoid Making a "Place Holder Submission"
One common misconception is that a person can (or should ever) contact the IRS before submitting a preclearance letter – or even a streamlined submission – to let the IRS know that he or she intends on submitting.
This is a HORRIBLE idea.
First, the IRS does not accept placeholders submissions, because how does the IRS know you will follow up and actually submit – to them, you are just a noncompliant taxpayer.
Second, by submitting a placeholder letter or other inquiry/communication you have alerted the IRS that you are out of compliance.
This gives the IRS an opportunity to contact you first, in which you would lose the right to submit.
Step 6: Research
It is important that you research your Attorney's experience and credentials.
Important questions to consider when  hiring an Offshore Voluntary Disclosure Tax Attorney

:
What type of experience does the Tax Attorney have?

Is the Tax Attorney a Board-Certified Tax Specialist?

How long has the Tax Attorney been in private practice?
How many areas of tax law (and other law) do they market?
Do they have a Master's Degree in Tax Law  (LL.M.)?
Are they an Enrolled Agent (EA) or CPA?
How Long have they been in Private Practice for?
Step 7: Beware,

People Can be Whomever They Want to be Online
And that is the problem.
In recent years, we have had many clients come to us after being horribly represented by inexperienced tax counsel. While we are sure it is a problem in many fields, it seems to run rampant in IRS offshore voluntary disclosure.
These Attorneys 'manipulate' their past legal experiences, such as working for the IRS —  to make themselves sound more experienced than they are. Later during the representation, you find that they never worked as an attorney for the IRS, or even in the offshore disclosure department.  
The IRS has nearly 100,000 employees, and just being one of them does not make an attorney qualified to be an effective and experienced offshore voluntary disclosure tax attorney specialist.
IRS Offshore Disclosure is complex enough for experienced practitioners who focus exclusively in the area of law, never mind relative newcomers who are trying to handle more than just offshore voluntary disclosure as part of their everyday tax practice.
We know, because those cases usually end up on our door-step.  Examples of recent cases we had to takeover from less experienced Attorneys can be found by Clicking Here (Case 1) and Clicking Here (Case 2).
Try to make your way through all the marketing gimmicks you find out on the world wide web.
Step 8: Retain your Attorney and Begin the Process
Whether it is a simple or complex case, safely getting clients into compliance is our passion — and we take it very seriously.
Who Decides to Disclose Unreported Money?
What Types of Clients Do we Represent?
We represent Attorneys, CPAs, Doctors, Investors, Engineers, Business Owners, Entrepreneurs, Professors, Athletes, Actors, Entry-Level staff, Students, Former/Current IRS Agents and more.
You are not alone, and you are not the only one to find himself or herself in this situation.
Be Careful of the IRS
With the introduction and enforcement of FATCA for both Civil and Criminal Penalties, renewed interest in the IRS issuing FBAR Penalties, crackdown on Cryptocurrency (and IRS joining J5), the termination of OVDP, and recent foreign bank settlements with the IRS…there are not many places left to hide.
Golding & Golding, A PLC
We have successfully represented clients in more than 1000 streamlined and voluntary disclosure submissions nationwide, and in over 70-different countries.
We are the "go-to" firm for other Attorneys, CPAs, Enrolled Agents, Accountants, and Financial Professionals across the globe.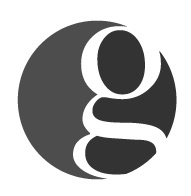 Golding & Golding: Our international tax lawyers practice exclusively in the area of
IRS Offshore & Voluntary Disclosure
. We represent clients in 70+ different countries. Managing Partner Sean M. Golding is a
Board-Certified Tax Law Specialist Attorney
(a designation earned by < 1% of attorneys nationwide.
). He leads a full-service offshore disclosure & tax law firm. Sean and his team have represented thousands of clients nationwide & worldwide in all aspects of IRS offshore & voluntary disclosure and compliance during his 20-year career as an Attorney.
Sean holds a Master's in Tax Law from one of the top Tax LL.M. programs in the country at
the University of Denver
. He has also earned the prestigious
IRS Enrolled Agent credential
. Mr. Golding's articles have been referenced in such publications as the
Washington Post, Forbes, Nolo, and various Law Journals nationwide
.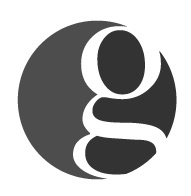 Latest posts by Golding and Golding, Board-Certified Tax Law Specialist (see all)