Second Opinion for your Offshore Voluntary or Streamlined Disclosure?
Lately, with rumblings of the Streamlined Disclosure Program, aka Streamlined Voluntary Disclosure aka Streamlined Filing Compliance Procedures coming to an end, some younger and inexperienced attorneys are in disarray — and handing out terrible advice to make a quick buck — and putting clients at risk. 
Second Opinion for your Offshore Voluntary or Streamlined Disclosure?
We know how the bad the information is you are receiving.
Why?
Because those cases usually end up on our door-step, and it is getting worse than ever.
Examples of recent cases we had to takeover from less experienced Attorneys can be found by Clicking Here (Case 1) and Clicking Here (Case 2).
IRS Offshore & Domestic Voluntary Disclosure is a "Specialized" Area of Tax
Highly-Experienced Attorneys in this area have 5 key characteristics:
Specialize exclusively in Offshore Voluntary Disclosure
Board Certified Tax Law Attorney Specialist
Master's Degree in Tax Law  (LL.M.)
Enrolled Agent (EA) or CPA
~20 Years of Attorney experience
If your attorney firm does not have this experience, and these credentials — the Attorney is not experienced enough to handle your case.
Typical Example of Bad Offshore Voluntary Disclosure Lawyering
When a new client contacts us, and asks for us to take over their case as counsel, the case is usually already a mess.
More often than not, the case could have been handled without issue, but the prior attorney and outside CPA have caused the client unnecessary attorney's fees, Accountant fees, fear, and concern — which could have all been avoided.
How do you Spot these Attorneys?
They refer you out to a CPA firm, and do not attend each meeting with you

They do not have dual status as an Enrolled Agent or CPA

They do not handle your tax preparation

They misrepresent the nature of a Kovel Letter
They intentionally mis-characterize Offshore Disclosure (aka referring to 'Criminal 'Prosecution , when it is a 'Civil' Matter)

They have little practice operating their own firm, and representing their own clients

They downplay all the credentials they don't have, that all the more experienced attorneys in the field do have.
They are in way over their head.
Why do we Care?
Simple. Because we are passionate about this are of law, and we take it very seriously.
When an 80-year widow comes to us in tears (As you know from our Blog, I really love my Grandma), we take notice, and we take action.
Why was this sweet lady so upset?
Because, here's why:
The younger "whipper snapper" overcharged her, by not explaining additional fees.

The Attorney shipped her out to some CPA "who didn't treat her well," and over-billed her (CPA's fees were much higher)

The Attorney did not accompany her to the CPAs office, so she wasn't sure what she could, and could not say to the CPA

The Attorney refused to find a different CPA 

The Client indicated she wanted to find new counsel

The Attorney spent 60-minutes badmouthing the other, much-more experienced firms in the industry.
Beware — People Can be Whomever They Want to be Online
This is why credentials and certifications are so important.
Anyone can just paste the IRS Streamlined Disclosure content on their website directly from the IRS website without much explanation, and call themselves a specialist or expert — but that means nothing.
And that is the problem.
In recent years, we have had many clients come to us after being terribly represented by inexperienced tax counsel. While we are sure it is a problem in many fields, it seems to run rampant in IRS offshore voluntary disclosure.
They do not specialize exclusively in IRS Offshore and Voluntary Disclosure.
The Attorneys manipulate past legal experiences, such as working for the IRS — but then it turns out they never worked as an attorney for the IRS, or if they did, it was not in the offshore disclosure department.  
The IRS has nearly 100,000 employees, and just being one of them does not make an attorney qualified to be an effective and experienced offshore voluntary disclosure tax attorney specialist.
IRS Offshore Disclosure is complex enough for experienced practitioners who focus exclusively in the area of law, never mind relative newcomers who are trying to handle more than just offshore voluntary disclosure as part of their everyday tax practice.
Interested in a Second Opinion?
If you are, please refer to our Reduced-Fee Initial Consultation page for assistance.
Sean M. Golding, JD, LL.M., EA – Certified Tax Law Specialist
Our Managing Partner, Sean M. Golding, JD, LLM, EA is the only Attorney nationwide who has earned the Board Certified Tax Law Specialist credential and specializes exclusively in IRS Offshore & Voluntary Disclosure.
He is a 20-year attorney with a license in both New York & California and has a Master's degree in Tax Law.
In addition, Sean is also an Enrolled Agent (the highest credential awarded by the IRS). As an Enrolled Agent, he is authorized to represent clients before the IRS nationwide.
Less than 1% of Tax Attorneys Nationwide Are Certified Specialists
Anyone can say they "specialize" in tax, but only a few are State Bar Certified Tax Law Specialists.
Sean M. Golding is one of less than 350 attorneys (out of more than 200,000 practicing California Attorneys) to earn the Certified Tax Law Specialist credential. The credential is awarded to less than 1% of attorneys.
Sean has served as a contributing author to the NOLO legal book series on issues involving U.S. and International IRS and State Tax matters for individuals and businesses.
*Click here to learn the benefits of retaining a Board Certified Tax Law Specialist with advanced tax credentials.
Sean represents clients in:
OVDP
IRS Voluntary Disclosure (IRM)
Streamlined Filing Compliance Procedures
Streamlined Domestic Offshore Procedures
Streamlined Foreign Offshore Procedures
FBAR Penalties
Form 8938 Penalties (FATCA)
Form 3520 Penalties
Form 5471 Penalties
Form 8865 Penalties

International Tax Investigations

Expatriation
He is frequently called upon to lecture and write on issues involving IRS Voluntary Disclosure and other international tax law issues.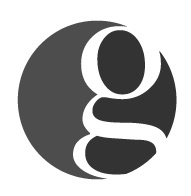 Golding & Golding: Our International Tax Lawyers practice exclusively in the area of
IRS Offshore & Voluntary Disclosure
. We represent clients in 70 different countries. Managing Partner, Sean M. Golding, JD, LL.M., EA and his team have represented thousands of clients in all aspects of IRS offshore disclosure and compliance during his 20-year career as an Attorney. Mr. Golding's articles have been referenced in such publications as the
Washington Post, Forbes, Nolo and various Law Journals nationwide
.
Sean holds a Master's in Tax Law from one of the top Tax LL.M. programs in the country at
the University of Denver
, and has also earned the
prestigious Enrolled Agent credential
. Mr. Golding is also a
Board Certified Tax Law Specialist Attorney
(A designation earned by Less than 1% of Attorneys nationwide.
)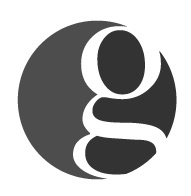 Latest posts by International Tax Lawyers - Golding & Golding, A PLC (see all)