FBAR Representation: When Do You Need to Hire an Attorney? There are only a select amount of FBAR specialists who practice exclusively in offshore disclosure. Unlike an IRS Lawyer or general tax lawyer, counsel for matters involving the FBAR practice exclusively in representing taxpayers with undisclosed offshore accounts, assets and/or investments.
In recent years, the IRS has developed an aggressive enforcement strategy involving foreign accounts compliance. For U.S. persons who are out of compliance, the IRS may issue FBAR penalties. These penalties may be willful or non-willful — civil or criminal. Our teams provide full-service tax and legal representation in all aspects of Streamlined Filing, Voluntary Disclosure, and general IRS Offshore Disclosure matters.
These programs are all considered a sub-set of FBAR Amnesty.
FBAR Representation
We have successfully represented clients in more than 1,000 streamlined and voluntary offshore disclosure submissions nationwide and in over 75-different countries. We have represented thousands of individuals and businesses with international tax problems.
What Types of Matters may Require FBAR Representation
An Attorney for FBAR Representation is a specialist that represents clients in situations such as: 
Never filed the FBAR

Filed a delinquent FBAR (late)

Filed an incomplete FBAR

Has been issued an FBAR Penalty(s)

Is in the subject of an FBAR enforcement proceeding
What to look for in Hiring an a Tax Attorney for FBAR Representation
While many attorneys will falsely market that they "specialize" in FBAR matters, only a few attorneys are board-certified tax specialists.
FBAR specialists will have the following credentials:
Board Certified Tax Law Specialist credential

Master's of Tax Law (LL.M.)

Dually Licensed as an EA (Enrolled Agent) or CPA

20-years experience as a practicing attorney

Extensive litigation, high-stakes audit and trial experience
Examples 
The following summary details when and why you need an Attorney to get compliant:
A. You Filed the FBAR Timely, But…
But, maybe you forgot a few accounts or assets and are not sure, or did not also include them on the FATCA Form 8938, 3520, 8621, etc. — you may want to speak with an FBAR Attorney to discuss willful vs. non-willful, etc. but if there is no unreported income, you should be fine.
B. You Missed the FBAR Filing Deadline
The deadline for filing the FBAR is the date your taxes are due (usually April 15th), but is currently on automatic extension to October.
If you missed the FBAR Deadline, you may be subject to fines and penalties and will want to speak with an experienced FBAR Attorney.
C. You are Worried about FBAR Penalties
FBAR Penalties can be Civil or Criminal. 
They can then be broken down even further, but the threshold question, is whether the IRS will get you for Civil (money) or Criminal (money, and worse).
i. Civil FBAR Penalties
Civil FBAR Penalties are limited to monetary penalties. A civil FBAR Penalty is a penalty that is focused on monetary fines or warning letters (waivers) — without any risk of criminal investigation or prosecution.
A few important considerations:
– Most courts have held that the maximum annual FBAR willful penalty is not limited to $100,000.
– If the court believes you acted with Reckless Disregard, they can still penalize you full Willful FBAR Penalties.
– If the court believes you acted with Willful Blindness, they can still penalize you full Willful FBAR Penalties.
– Even in a non-willful setting, the court can issue $10,000 per account, per year penalty
ii. Criminal FBAR Penalties
Criminal FBAR Penalties may include monetary penalties and incarceration.
This is when the IRS refers the matter to the Department of Justice (DOJ) or other 3 letter government faction for criminal investigation and possible prosecution. These are not very common, but unfortunately they are on the rise.
Golding & Golding (Board-Certified Tax Law Specialist)
We are the "go-to" firm for other Attorneys, CPAs, Enrolled Agents, Accountants, and Financial Professionals across the globe.
Recent Case Highlights
We represented a client in an 8-figure disclosure that spanned 7 countries.

We represented a high-net-worth client to facilitate a complex expatriation with offshore disclosure.

We represented an overseas family with bringing multiple businesses & personal investments into U.S. tax and offshore compliance.

We took over a case from a small firm that unsuccessfully submitted multiple clients to IRS Offshore Disclosure.

We successfully completed several recent disclosures for clients with assets ranging from $50,000 – $7,000,000+.
Interested in FBAR Reporting Amnesty?
No matter where in the world you reside, our international tax team can get you IRS offshore compliant with all FBAR, FATCA and other foreign reporting and disclosure requirements.
Golding & Golding specializes in IRS offshore voluntary and streamlined disclosure procedures. Contact our firm today for assistance with getting compliant.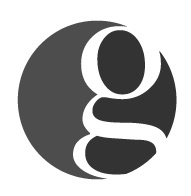 Golding & Golding: Our international tax lawyers practice exclusively in the area of
IRS Offshore & Voluntary Disclosure
. We represent clients in 70+ different countries. Managing Partner Sean M. Golding is a
Board-Certified Tax Law Specialist Attorney
(a designation earned by < 1% of attorneys nationwide.
). He leads a full-service offshore disclosure & tax law firm. Sean and his team have represented thousands of clients nationwide & worldwide in all aspects of IRS offshore & voluntary disclosure and compliance during his 20-year career as an Attorney.
Sean holds a Master's in Tax Law from one of the top Tax LL.M. programs in the country at
the University of Denver
. He has also earned the prestigious
IRS Enrolled Agent credential
. Mr. Golding's articles have been referenced in such publications as the
Washington Post, Forbes, Nolo, and various Law Journals nationwide
.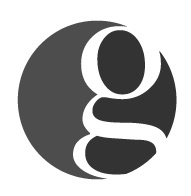 Latest posts by Golding and Golding, Board-Certified Tax Law Specialist (see all)