Seattle International Tax Attorney: The International Tax Lawyers at Golding & Golding represent clients nationwide and worldwide in all aspects of IRS Offshore Voluntary Disclosure from our main offices in Southern California.
Offshore Voluntary Disclosure is a highly niched area of law that combines Legal Advocacy and Tax Analysis, with Tax Return Preparation. It also required a strong background in IRS Audit and Trial/Litigation experience,
We are one of the few firms worldwide that focuses their entire law practice on IRS Offshore Voluntary Disclosure.  As such, we are frequently retained by clients, CPAs, and Attorneys throughout Seattle and Washington to represent clients in:
OVDP

Streamlined Domestic Offshore Procedures

Streamlined Foreign Offshore Procedures

FBAR Penalty Mitigation

FATCA Reporting

International Tax Audits

International Tax Litigation
Offshore Voluntary Disclosure
Offshore Voluntary Disclosure is a speciality area of law. It requires an Attorney with significant civil and criminal tax litigation experience, as well as firm grasp on complex Tax and Accounting principles. Typically, most of the experienced and proven attorneys in this field have the following credentials:
15+ years experience as an Attorney

Master's of Tax Law Credential (LL.M.)

Enrolled Agent (EA) or Certified Public Accountant (CPA) designation
Why are these Credentials Important?
Whether it is because you are arguing for a reduced OVDP penalty, Mark-to-Market or other complex tax elections, experience is crucial. Moreover, if your Streamlined Submission is audited, or you are under audit for unrelated issues, and the Streamlined submission you made is still open (statute of limitation), you need and experienced litigator.
In addition, when it comes to the tax preparation, unless your Attorney is also a CPA or Enrolled Agent, they will not be handling the Accounting or Tax Preparation for you. Rather, they will retain a 3rd party, who you may never get to meet (and have no input in the selection process) to handle your taxes. And, who knows if they are any good?
You will find that most experienced Tax Attorneys handling these types of Offshore Voluntary Disclosure matters are have both the requisite legal and tax background to best represent you.
Is Distance Important?
No. What is most important is that you find a firm and an Attorney you can trust.  We have represented clients who are located throughout Washington and the entire world (we are approaching a client base that expands to nearly 60 countries). We use our high-technology offices to make global representation and communication nearly seamless. 
Golding & Golding, Trusted Offshore Disclosure Lawyers
At Golding & Golding, we limit our Tax Law Practice 100% exclusively to IRS International Offshore Voluntary Disclosure. 
Golding & Golding has developed a global reputation for cost-effectively representing U.S. Citizens, Legal Permanent Residents, U.S. and Foreign Businesses, and Foreign Nationals in all aspects of International Offshore Disclosure Tax Disclosure Matters.
We are one of the only Law Firms in the nation that limits its tax practice to Offshore Disclosure (OVDP, Streamlined Procedures, Reasonable Cause Statements, and Quiet Disclosure resubmission under approved guidelines.)
By having both International Tax Attorneys and Enrolled Agents (The Highest Credential that can be earned from the IRS for Tax Representation) we are uniquely qualified to handle all of your International Tax Law needs on any matter involving the IRS Offshore Voluntary Disclosure Programs.
About Us
Golding & Golding, APLC: We are a team of International Tax Lawyers and Enrolled Agents. We focus our entire Tax Law Practice on IRS Offshore Voluntary Disclosure, including the traditional Offshore Voluntary Disclosure Program (OVDP), Streamlined Filing Compliance Procedures, FBAR Penalty Reduction, and FATCA Reporting for individuals.
What We Do
Flat-Fee, Full-Service: Our International Tax Attorneys represent hundreds of Taxpayers annually in over 50 different countries around the world in IRS Offshore Voluntary Disclosure. We have developed a unique Tax Law Firm that is devoted entirely to representing clients in IRS Offshore Voluntary Disclosure. We work with you every step of the way!
OVDP
Offshore Voluntary Disclosure Program (OVDP): Our International Tax Lawyers represent clients with IRS OVDP (Offshore Voluntary Disclosure Program) submissions. We diligently work to protect our clients, while developing cost-effective tax & penalty reduction strategies for Foreign Income, Assets, Real Estate and Investments worldwide.
Streamlined Program
Streamlined Offshore Disclosure: If you are Non-Willful or have Reasonable Cause, you may be able to reduce or avoid Offshore Disclosure Penalties for FBAR or FATCA non-compliance. Our International Tax Lawyers evaluate the facts and circumstances of your case, including penalty reduction strategies, and work with you every step of the way!
Reasonable Cause
IRS Reasonable Cause Statement: Depending on the facts and circumstances surrounding your nondisclosure, reasonable cause may be a viable alternative to either OVDP or the streamlined program. Reasonable cause is a fact specific submission, in which you request a penalty waiver in lieu of the OVDP or Streamlined Domestic Penalty.
We Can Help You!
Offshore Disclosure: We safely bring Taxpayers from around the world into IRS Tax Compliance. We work together to evaluate and analyze your case, including assessing whether you are willful or non-willful, the pros and cons of entering OVDP, Streamlined, or Reasonable Cause, and whether you may have Form 8938, 3520, 5471, 8621, PFIC or other Requirements. 
Reduced Fee Initial Consultation
We understand that many firms offer a "Free" Initial Consultation, with the word being used loosely.
Oftentimes, these firms use these free consultations to bait you in, only to try to scare you (5 Years Prison) or sell you (Better Act Now!). This is not how Golding & Golding, APLC operates.
When you are ready to contact our firm, we will schedule a reduced fee to discuss the facts of your case in more detail and provide you a firm understanding of the IRS Offshore Voluntary Disclosure Program and what your options are for compliance.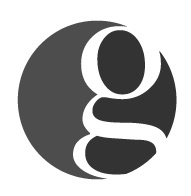 Golding & Golding: Our International Tax Lawyers practice exclusively in the area of
IRS Offshore & Voluntary Disclosure
. We represent clients in 70 different countries. Managing Partner, Sean M. Golding, JD, LL.M., EA and his team have represented thousands of clients in all aspects of IRS offshore disclosure and compliance during his 20-year career as an Attorney. Mr. Golding's articles have been referenced in such publications as the
Washington Post, Forbes, Nolo and various Law Journals nationwide
.
Sean holds a Master's in Tax Law from one of the top Tax LL.M. programs in the country at
the University of Denver
, and has also earned the
prestigious Enrolled Agent credential
. Mr. Golding is also a
Board Certified Tax Law Specialist Attorney
(A designation earned by Less than 1% of Attorneys nationwide.
)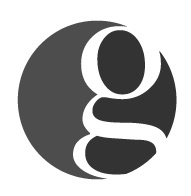 Latest posts by International Tax Lawyers - Golding & Golding, A PLC (see all)