Risk of Hiring CPAs & Tax Resolution Firms for IRS Offshore Amnesty
Offshore Disclosure Attorney – International Tax Lawyer, Sean M. Golding (Board-Certified Tax Law Specialist)
Risk of Hiring CPAs & Tax Resolution Firms for IRS Offshore Amnesty – Golding & Golding
Risk of Hiring CPAs & Tax Resolution Firms for IRS Offshore Amnesty
Oftentimes, tax problems arrive at your doorstep…unannounced.  
Depending on whether you are on the defensive (received a notice of audit or examination involving domestic or offshore/foreign accounts, assets, investments, or income) or you are on the offensive – seeking to apply to one of the IRS Offshore or Domestic Voluntary Disclosure Amnesty Programs — you need help.
The Problem is: Where do you find good tax representation for your IRS Voluntary Disclosure/Offshore Amnesty submission?
Risk of Hiring Non-Attorneys
Attorney representation will cost more than non-Attorney representation (such as an EA, CPA or Accountant who is not also dually licensed as an Attorney), but when you hire an attorney, it comes with many benefits that a non-attorney cannot offer.
It also provides the Attorney-Client Privilege – which is the strongest level of confidentiality.
Sure, the non-attorneys charge a very artificially reduced fee, but as they say in life – you get what you pay for.
And, since you only get one chance to successfully disclose to the IRS via IRS Amnesty, it is important you at least make an informed decision.
When you make an IRS Amnesty submission to the IRS through either through the IRM (Internal Revenue Manual) Procedures, Streamlined Disclosure, or Reasonable Cause – you are making an affirmative representation to the IRS, which is based on prior year non-compliance with the Internal Revenue Services' international tax policies and procedures. 
Here are some risks to be aware of when hiring a non-attorney:
No Attorney-Client Privilege
The information you tell the non-attorney is not covered under the Attorney-Client Privilege. The "Accountant" privilege pales in comparison to the attorney-client privilege.
Accountant Privilege is Very Limited
Since there is no Attorney-Client Privilege, the IRS can pursue an investigation, and the non-attorney representative you hired can be forced to divulge information you believed was protected (aka you told the non-attorney in confidence).
No Legal Training
Tax Attorneys have several years of additional education. Most highly experienced Tax Amnesty Attorneys will also have a Master's of Tax Law (LL.M.), in addition to a CPA & Enrolled Agent credential.
A few (less than 1% nationwide) will also earn the elite Board-Certified Tax Law Specialist credential.
Limited-Scope Representation
Non-Attorneys are limited in the amount of representation they can provide, since they are non-attorneys.
No Criminal Protection
If the IRS pursues a criminal investigation, none of the information you provided is protected under any privilege, other than the Attorney-Client Privilege.
Why Use an Attorney?
Communications are covered under the Attorney-Client Privilege. This is crucial when the IRS evaluates your "willfulness."

If a criminal investigation is launched, the communications with the attorney are still covered as privileged and confidential.

The Attorney can take the case to completion; a CPA cannot defend you in Federal Court.
Seven (7) Important Questions to Ask your Attorney
– What States is the Attorney licensed in (An EA or CPA who is not also an attorney does not provide you the attorney-client privilege)?
– Is the Tax Attorney licensed to practice in Tax Court?
– How Many Cases has the Attorney personally represented his or her own clients in, in civil and criminal court?
– If the Attorney worked at the IRS, did they work as an Attorney, in what department did they work, and how many offshore disclosure cases did they lead as an IRS Attorney?
– Does the Attorney also have an EA or CPA license?
– Has the Attorney earned a Master's of Tax Law?
– Is the Attorney a Board-Certified Tax Law Specialist?
Beat the IRS to the Punch!
If you are out of compliance for not properly disclosing foreign income, accounts, assets, and/or investments — and are not under audit or examination — you may consider submitting to IRS Voluntary Disclosure (IRM, Streamlined or Reasonable Cause) in order to get into compliance.
What Should You Do?
Everyone makes mistakes. If at some point you discover that you should have been reporting your foreign income, accounts, assets or investments, the prudent and least costly (but most effective) method for getting compliance is through one of the approved IRS offshore voluntary disclosure programs.
4 Types of IRS Voluntary Disclosure Programs
There are typically four types of IRS Voluntary Disclosure programs, and they include:
Contact 

Us

 Today; Let us Help You.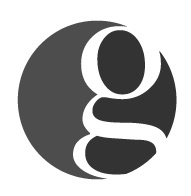 Golding & Golding: Our international tax lawyers practice exclusively in the area of
IRS Offshore & Voluntary Disclosure
. We represent clients in 70+ different countries. Managing Partner Sean M. Golding is a
Board-Certified Tax Law Specialist Attorney
(a designation earned by < 1% of attorneys nationwide.
). He leads a full-service offshore disclosure & tax law firm. Sean and his team have represented thousands of clients nationwide & worldwide in all aspects of IRS offshore & voluntary disclosure and compliance during his 20-year career as an Attorney.
Sean holds a Master's in Tax Law from one of the top Tax LL.M. programs in the country at
the University of Denver
. He has also earned the prestigious
IRS Enrolled Agent credential
. Mr. Golding's articles have been referenced in such publications as the
Washington Post, Forbes, Nolo, and various Law Journals nationwide
.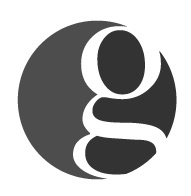 Latest posts by International Tax Attorney (Specialist) Offshore Asset & Account Disclosure (see all)