OVDP Mistakes – Why Many People Misunderstand IRS Offshore Disclosure
As a Tax Law Firm that not only focuses exclusively on international tax, but limits its practice to IRS Offshore Voluntary Disclosure, we have found that there are numerous mistakes other Attorneys/CPAs consistently make, which range from sloppy to serious.
In fact, a portion of our practice is dedicated to requests from clients to take over their case from a prior attorney who dropped the ball, or did not understand the ramifications of submitting their client to OVDP in the first place.
The following is a summary of some of the key issues we see with other attorneys and CPAs after their clients request that we take over the case. If you believe your International Tax Lawyer/CPA has made any of these serious mistakes, you should speak with an International Tax Lawyer to discuss.
Seek Experienced Counsel
Everybody makes mistakes. But, there are many unscrupulous tax attorneys, non-tax attorneys, CPAs and accountants who unwittingly thrust individuals into IRS Offshore Disclosure (namely OVDP), to make a quick buck. They do this by unnecessarily scaring individuals, that if they do not enter traditional OVDP, they will end up in prison — this is rarely if ever the case.
**It should be noted, that if you are willful or fall into one of the other categories, traditional OVDP may be your only option but it is important that you have vetted this information out with experienced offshore disclosure counsel.
Schedule B – Question 7 is not Per se
Just because you marked off no to question seven on schedule B does not mean that you have to go OVDP. Even the IRS understands this, and if your attorney or CPA is telling you that you have to go OVDP, it's time to seek new counsel.
– In fact, even the IRS provides its own set of FAQ: "We realize that many taxpayers failed to acknowledge their financial interest in or signature authority over foreign financial accounts on Form 1040, Schedule B. If you (or your return preparer) inadvertently checked "no" on Schedule B, line 7a, simply provide your explanation."
Real Estate is Not Always Penalized
If a person decides to go the traditional OVDP, then real estate may be part of the penalty computation. In order to be part of the power of the competition it should be income-producing property (unless it was property that was purchased with other money that is otherwise subject to the OVDP penalty, that is beyond the scope of this summary). Just purchasing property for your own use is not subject to penalty.
Provident Funds are Not Taxable
It is amazing to see tax professionals such as those that tout themselves as CPA/Attorneys or "Experts" counsel their clients into believing that this information is not reportable or taxable. On numerous occasions we have inherited cases in which these so-called "experts" have given this type of advice.
First, employer contributions for a provident fund (CPF, EPF, TPF) are currently taxable to the employee. Moreover, the contributions from the employee into the fund are not currently deductible. Finally, depending on a few other factors the majority of the time you crude but not distributed income within the Provident fund is currently taxable (and it will increase your basis so that you do not double pay the tax at a future date)
Foreign Retirement Accounts Are Reportable
For example, let's say you have a superannuation fund in Australia. Under Australian laws you are unable to access that money until you reach a certain age or other alternative conditions are met. The United States does not necessarily recognize the tax-deferred treatment of a foreign retirement. While the United States has comprehensive tax treaties with Canada and the United Kingdom, with other countries, foreign retirement is usually summed up in one paragraph of the international tax treaty.
Whether or not you are currently taxed on the income which has not been distributed will be dependent in part on whether there is a tax treaty with the United States or not, and what the tax treaty states or otherwise provides as to income tax (as well as whether you are a Highly Compensated Employee). Nevertheless, the account must be reported.
FATCA Exclusions are Usually for Institutions
On a number of occasions, we will speak with a potential client who tell us that they spoke with a professional who indicated that a certain type of fund does not need to be reported because it is excluded under FATCA. One typical example is a PPF (Public Provident Fund) in India. While the foreign financial institution may be exempt from having to report the account information, that does not exempt the individual from having to report the account information on a FBAR/FATCA Form 8938.
Tax-Free is Not Recognized in the United States
Many different countries have many different investment schemes. In countries such as Ireland and the UK there are various savings accounts and other government subsidized investment tools, which may not ordinarily be taxed by the foreign government. Most countries have some form of tax-free investment.
It is important to understand, that even though the foreign government may not tax the income, that does not exempt the income from taxation under US Tax Law. In other words, the United States will still require you to report the information and income on FBAR, FATCA Form 8938 and Schedule B — as well as pay tax on the earnings unless an exemption/exclusion applies.
There are no 8621 Penalties
This is horrible advice that various clients have relayed to us from prior representation. While there may not be any specific financial penalties (although an argument can be made that 8938 penalties would apply) for failing to file a form 8621, it actually contains one of the worst penalties of all.
That is, that if the form is not filed then the tax return is considered incomplete. Since the tax return is not considered complete, the statue limitations does not begin to run on the tax return. Therefore, instead of the IRS having three years or six years in some limited situations to assess your tax and/or audit you, now the IRS has forever.
Foreign Retirement is not a PFIC
This is also an overreaching, inaccurate statement. Many attorneys and CPAs want your business, but don't want to do the work. There are not many programs designed to handle issues involving PFICs (especially excess distributions), so some tax counsel/CPAs will provide inaccurate information to try to put your mind at ease – even though it is not true.
One example is foreign retirement and PFIC. It is as simple as this: if your foreign retirement owns foreign mutual funds, then chances are your foreign retirement may be a PFIC. As a PFIC, it is crucial to understand the tax ramifications of whether or not you should make a Mark-to-Market election or not, and what the tax outcome will be for your excess distribution (especially if you never had a distribution prior, and are about to receive a large distribution)
Foreign Earned Income Exclusion/Foreign Tax Credit
It is important to understand that just because a person utilizes the Foreign Earned Income Exclusion, does not mean they are excluded from using the foreign tax credit on the same category of income.
For example, if a person qualifies for the foreign earned income exclusion and earned $95,000 in 2016, the full amount of that money may be excluded for tax purposes by the IRS. In addition, if the person pays taxes in the foreign country on that income, then that person cannot double-dip and use the foreign tax credit on the same income in order to receive a refund.
With that said, if the person earn $150,000 and still utilized the foreign earned income exclusion, they can still use a portion of the foreign tax credit to offset the additional income above and beyond the FEIE Cap. In other words, there is an equation that is used so that the amount of the tax credit that would've been used in lieu of the foreign earned income exclusion is reduce and the remaining portion of the tax credit can be used (in part, if not in whole) to further reduce the tax liability.
In addition, the unused portion can be carried forward.
Using Inexperienced Counsel/CPA Because They Are Cheaper
In life, you get what you pay for. When it comes to offshore voluntary disclosure, there are many nuances that can severely impact your case. It is important that you utilize an experienced offshore disclosure attorney in preparing your application.
First, by using a CPA only, you lose the attorney-client privilege and depending on the facts and circumstances of your case, the CPA can be questioned — and if it is a quasi-criminal investigation you will all but lose any confidentiality you may have thought you had with the CPA.
Moreover, when it comes to attorneys, you should try to find an attorney that focuses exclusively on this area of law. Tax laws are complicated and general tax law firms just do not have the experience or focus to dedicate all the time and resources necessary to handle your case.
Want to Learn More About IRS Offshore Voluntary Disclosure?
Offshore Voluntary Disclosure Tax law is very complex. There are many aspects that go into any particular tax calculation, including the legal status, marital status, business status and residence status of the taxpayer.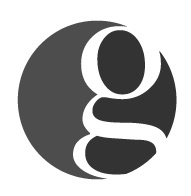 Golding & Golding: Our International Tax Lawyers practice exclusively in the area of
IRS Offshore & Voluntary Disclosure
. We represent clients in 70 different countries. Managing Partner, Sean M. Golding, JD, LL.M., EA and his team have represented thousands of clients in all aspects of IRS offshore disclosure and compliance during his 20-year career as an Attorney. Mr. Golding's articles have been referenced in such publications as the
Washington Post, Forbes, Nolo and various Law Journals nationwide
.
Sean holds a Master's in Tax Law from one of the top Tax LL.M. programs in the country at
the University of Denver
, and has also earned the
prestigious Enrolled Agent credential
. Mr. Golding is also a
Board Certified Tax Law Specialist Attorney
(A designation earned by Less than 1% of Attorneys nationwide.
)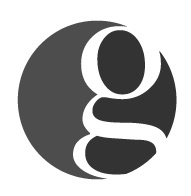 Latest posts by International Tax Lawyers - Golding & Golding, A PLC (see all)