Offshore Amnesty to Reduce IRS Penalties – Foreign Accounts, Income or Assets
Offshore Amnesty
IRS Tax Amnesty is the process of getting to compliance with your U.S. tax returns and other related documentation with the hopes of avoiding excessive fines, penalties, levies, seizures or passport revocation – which are all mechanisms the IRS can use to enforce tax law against you.
When it comes to offshore unreported foreign income, the rules are a bit different than they are for domestic based-income. That is due to many different issues, but one of the key factors is that the enforcement of offshore and foreign income reporting has become a key enforcement priority for the IRS.
Since the IRS is under-budgeted, and understaffed, the IRS needs to collect as much money as it can and the penalties associated with undisclosed foreign income are massive.
The following is a brief summary of key issues you should be aware of:
IRS Rules for Offshore or Foreign Income
The Internal Revenue Service taxes individuals who are considered U.S. persons on their worldwide. This includes U.S. Citizens, Legal Permanent Residents (Green-Card Holders), and individuals who otherwise meet the Substantial Presence Test (usually temporary visa holders such as a H-1B or L-1)
It does not matter whether you reside in the United States or abroad when it comes to the actual reporting of the income. It also does not matter if the income is tax-free in the foreign country. If you earned the income abroad, you are required to report the income on your tax return – although you may receive a Foreign Tax Credit or qualify for the Foreign Earned Income Exclusion.
Offshore Voluntary Disclosure Program
The Offshore Voluntary Disclosure Program is a traditional program used to bring individuals who have not properly reported foreign income, investments or accounts into compliance. It is a very comprehensive program which these days is usually reserved for individuals who were willful, and/or individuals who are seeking to avoid a future article or criminal prosecution.
It is important to understand the technically, offshore voluntary disclosure is not an amnesty program. The IRS can still prosecute individuals who submit to the program — but typically, as long as a person is truthful and fully discloses, they will avoid a criminal investigation or prosecution by submitting to Offshore Voluntary Disclosure (aka OVDP).
At Golding & Golding, we limit our entire tax law practice to IRS Offshore Voluntary Disclosure and have authored numerous articles on the subject. You can read a comprehensive summary of the offshore voluntary disclosure program we prepared by clicking here.
OVDP Streamlined (aka" IRS Streamlined Program")
The OVDP Streamlined Program (aka" IRS Streamlined Program"), is a modified program for individuals who are non-willful. While the IRS does not provide a specific, concrete definition of the term non-willful, it generally includes individuals who are unaware of any requirement to report for income, accounts, investments or other foreign assets from abroad on their U.S. Taxes.
In order to determine which program you qualify for, it is very important to understand the distinctions between these different types of programs. You should always speak with an experienced offshore disclosure attorney before making any affirmative representations to the IRS.
There are two different types of streamlined programs, depending on whether or not you qualify as a foreign resident (using the strict requirements of the streamlined program). They are discussed in more detail below.
OVDP Forms vs. Streamlined Forms
When it comes to completing the necessary forms for offshore voluntary disclosure, there is a big distinction between traditional OVDP and the Streamlined Programs. Under traditional OVDP, you will have to submit numerous forms, detailing relationships and communications with the foreign financial advisors and institutions abroad.
If you worked together with institutions/individuals/advisors to try to avoid FATCA or other reporting requirements, the Internal Revenue Service is going to want to know about it. Conversely, if you did not engage in any collusion or conspiracy, but simply did not want to report this information to the IRS – that is a perfectly acceptable answer.
When it comes to the streamlined program, the paperwork is less stringent. It typically just requires the original or amended returns, FBARs, and a Certification Statement – although the certification statement is very crucial to make sure the submission is accurate. It is very important that you use an experienced attorney in preparing this form. This is because, if for no other reason you will only receive the attorney-client privilege with an attorney – it does not extend to a stand-alone CPA.
Streamlined 14453 vs. 14454
Depending on whether you submit to the Streamlined Domestic Offshore Procedures for the Streamlined Foreign Offshore Procedures will determine whether you complete IRS certification form 14453 (foreign) or 14454 (domestic).
Please note, the distinction between foreign and domestic involves the residence of the applicant, and not the accounts. In order to apply for either program, a person must have undisclosed foreign specified assets or accounts.
If a person only has domestic undisclosed money or assets, they can submit to the long-standing domestic voluntary disclosure program – which is very different than the offshore program.
OVDP Penalty Calculation
In accordance with OVDP filing requirements, the Applicant will then be required to pay the outstanding tax along with estimated interest, a 20% penalty on the outstanding tax, as well as an "FBAR" Penalty. The Penalty is 27.5% (or 50% if any of the foreign accounts are held at an IRS "Bad Bank") on the highest year's "annual aggregate total" of unreported accounts (accounts which were previously reported are not calculated into the penalty amount).
For OVDP, the annual aggregate total is determined by adding the "maximum value" of each unreported account for each year, in each of the last 8 years. To determine what the maximum value is, the taxpayer will add up the highest balances of all their accounts for each year. In other words, for each tax year within the compliance period, the application will locate the highest balance for each account for each year, and total up the values to determine the maximum value for each year.
Thereafter, the OVDP applicant selects the highest year's value, and multiplies it by either 27.5%, or possibly 50% if any of the money was being held in what the IRS considers to be one of the "bad banks." When a person is completing the penalty portion of the application, the two most important things are to breathe and remember that by entering the program, the applicant is seeking to avoid Criminal Prosecution
Streamlined Penalty Calculation
1st: Compile the 12/31 balances on your Foreign Accounts, Insurance Policies and other 8938/FBAR or related qualified accounts/assets for each year within the compliance period;
2nd: Determine the proper exchange rate for each year (For example: You cannot use the current exchange rate in 2017, for your 2013 accounts — sorry for those of you with accounts in Euros, Pounds or Rupees).
3rd: Total the 12/31 balances on your previously unreported Foreign Accounts, Insurance Policies and other 8938/FBAR qualified accounts (Value of Real Estate is not included for the Streamlined Program).
4th: Pick the Year that has the highest 12/31 balance (not highest max year balance, which is the standard for OVDP).
5th: Multiply the above-value by 5%
Example: Michael's highest year 12/31 aggregate balance in the six (6) year compliance period is 2013. In 2013 his 12/31 balances totaled $2,600,000. His penalty would be $130,000.
Offshore Voluntary Disclosure – The Basics
If you want to review a comprehensive summary of the different Offshore Voluntary Disclosure Programs, please Click Here.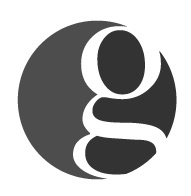 Golding & Golding: Our International Tax Lawyers practice exclusively in the area of
IRS Offshore & Voluntary Disclosure
. We represent clients in 70 different countries. Managing Partner, Sean M. Golding, JD, LL.M., EA and his team have represented thousands of clients in all aspects of IRS offshore disclosure and compliance during his 20-year career as an Attorney. Mr. Golding's articles have been referenced in such publications as the
Washington Post, Forbes, Nolo and various Law Journals nationwide
.
Sean holds a Master's in Tax Law from one of the top Tax LL.M. programs in the country at
the University of Denver
, and has also earned the
prestigious Enrolled Agent credential
. Mr. Golding is also a
Board Certified Tax Law Specialist Attorney
(A designation earned by Less than 1% of Attorneys nationwide.
)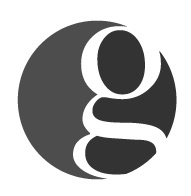 Latest posts by International Tax Lawyers - Golding & Golding, A PLC (see all)